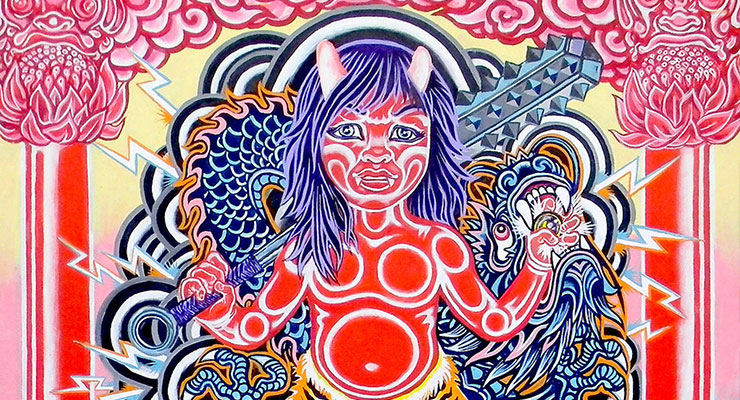 Barry William Hale, outlaw occult artist, stops by to talk about how he merges magick and art into a fearsome process for transcendence
In this week's episode of the podcast, I sit down with Barry William Hale, one of the most original and fascinating occult artists working today.
Among many other things, we discussed:
Barry's twenty-five year fascination with Enochian magick as a ritual practice, and his use of Enochian to create ritual soundscapes with his musical outfit NOKO 210;
Working with grimoires and spirit contact in magick;
His travels in China and studies of Choy Lee Fut, a martial art rumored to be the fighting style of the Triads;
His experiments with neurofeedback and sensory deprivation tanks under clinical supervision to access bizarre altered states of consciousness;
And much, much more. You're going to love this podcast—we got into some out-there territory for sure!
Oh, and by the way: This podcast now has its very own Patreon. There's only one supporter tier—I've kept it simple—and you get tons of goodies for helping to keep this show going. First and foremost, you get access to the raw audio of upcoming interviews as soon as I record them (there's already one up there), meaning you get to hear new interviews weeks in advance. You also get special status on the Magick.Me Discord, and the joy of knowing that this show will continue long into the future! Check out the Patreon and become a supporter here.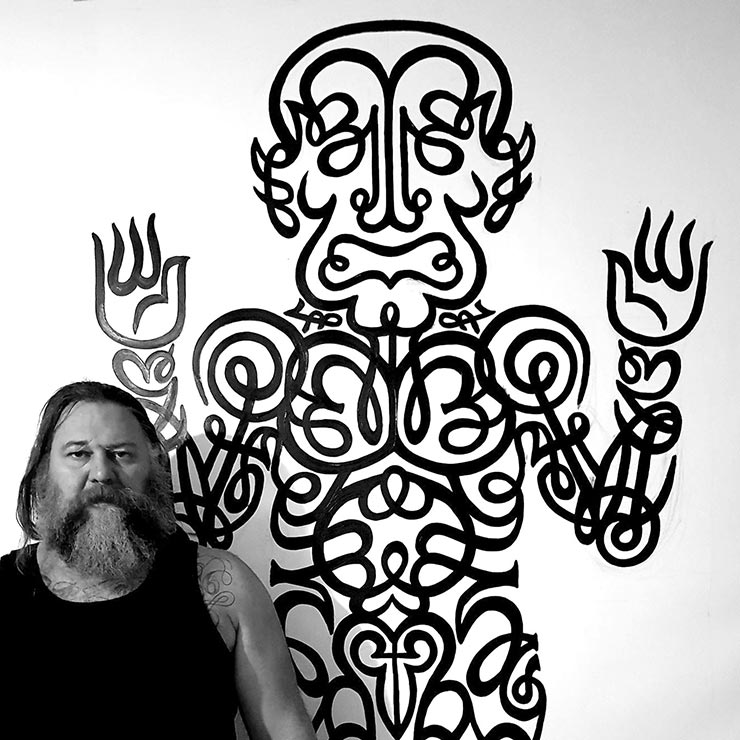 More about Barry, from Fulgur:
Barry William Hale has been described as an occult artist, while a superficially germane term; on closer inspection it radiates a self-consciously unwelcome specificity. Too redolent of those early twentieth century outsider artists whose work depended on visionary states, specific knowledge of ancient mysteries, or some other Qabalistic obscurity. Hale, it should be noted, has certainly done nothing to dissuade such labels, mischievously luxuriating in such terms when fitting. It is apparent from his biography that he is, for example, an outspoken member of the OTO. But such groups encourage individual exploration, undoubtedly an attraction to Hale whose very genealogy radiates the outlaw.
Hale was born to hardcore hippy parents, who lived on one of the first Australian communes, according to the artist his biological father was allegedly involved in distributing LSD to a grateful Australian hippie community. Hale was raised by an adoptive family of socialists and masons, but maintains contact with his expanded family.
In his studies 'both esoteric and aesthetic' he has explored yogic states and even undergone periods of sensory deprivation in specifically designed laboratories. These, and other, intense methods of self investigation have led to Hale working with neuroscientists to investigate bio-feedback while in deep meditative states. In addition he is a student of the Chinese martial art. Choy Lee Fut, rumored to be the preferred fighting style of the Triads…
Hale's work across various manifestations and themes – is about demons and apocalypse. The avatars of liberty, and the moments of true liberation , freeing and illuminating the human spirit.
Check out the brand new Ultraculture podcast minisite to subscribe to the show, and please become a supporter on Patreon! Enjoy the show!
You can find Barry William Hale's site here. The track used in this show is "PAL Gsq" from HYPERCUBE 210 – Selection 1 by Noko 210—get it here.
Barry William Hale on Outlaw Occultism & Fearsome Transcendence
PS. If you enjoy this show, you'll absolutely love our Magick and Art class at Magick.Me. This class offers all of the techniques you need to get started applying occult processes to your art or writing to unlock incredible creative inspiration. It offers a full range of methods for accessing the unconscious font of inspiration, including astral travel, unlocking lucid dreaming, riding synchronicity, sending desires directly into the unconscious, the lost Renaissance art of Memory Palaces, the Gysin/Burroughs cut-up method, Salvador Dalí's Paranoiac-Critical method, and lots, lots more. You'll walk away with a full toolkit for gaining inspiration for your art and infusing it with "otherworldly" qualities inaccessible to most—the tools to become a truly magical artist. Check it out right here now.