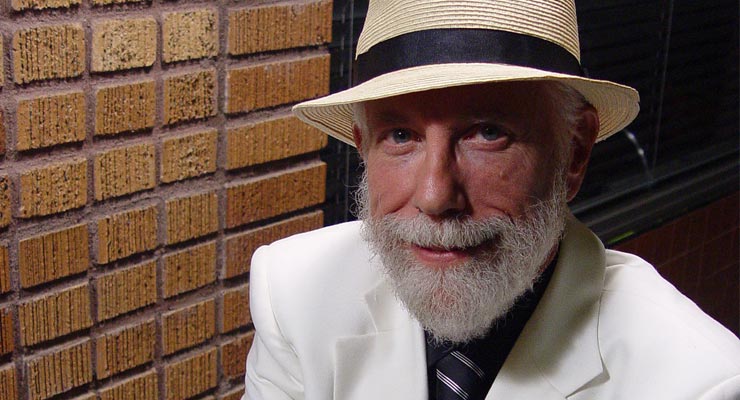 Ultraculture, Episode 23: Lon Milo DuQuette on Enochian, China and Magick as a Path to Enlightenment
Yes hello! In this week's episode of the Ultraculture podcast, I talk to the legendary and well-loved occult author, teacher and songwriter Lon Milo DuQuette!
A lifelong student of magick, Hermeticism and Aleister Crowley's Thelema, Lon has been one of the foremost teachers of magick in the world for the past several decades—his books are often the first that new students of the occult encounter. His wit, wisdom and great sense of humor have put generations of seekers at ease that magick isn't so much about "scary things that go bump in the night" as it is about personal spiritual growth, evolution and enlightenment.
It was great to sit down for a chat with Lon, and we had a great time talking about (among lots of other things):
• His recent forays to China and his experiences teaching Western magick to students in Shanghai;
• John Dee's Enochian magick, and calling the 30 Aethyrs as a pathway to enlightenment;
• What the Goetia REALLY are;
• The blind spots that Western and Eastern students alike face when learning magick;
And lots, lots more. You're really going to enjoy this episode.
More about Lon, via Wikipedia:
Lon Milo DuQuette, also known as Rabbi Lamed Ben Clifford, is an American writer, lecturer, musician, and occultist, best known as an author who applies humor in the field of Western Hermeticism.
DuQuette has written a number of successful books on topics in the Western mystical tradition including: Freemasonry, Tarot, Qabalah, ceremonial magick, the Enochian magick of Dr. John Dee, and Goetic spirit evocation. He is perhaps best known as "an author who injects humor into the serious subjects of magick and the occult." His autobiography, "My Life with the Spirits," is currently a required text for two classes at DePaul University, Chicago.
Many of DuQuette's books have been dedicated to analyzing and exploring the works of Aleister Crowley (1875–1947), an English occultist, author, poet and philosopher.
Make sure to subscribe to the Ultraculture podcast here, on Soundcloud, through the Podcasts app on iOS, or wherever works best—and don't forget to follow me on Twitter and Instagram. Enjoy the show!
Lon Milo DuQuette on Enochian, China and Magick as a Path to Enlightenment