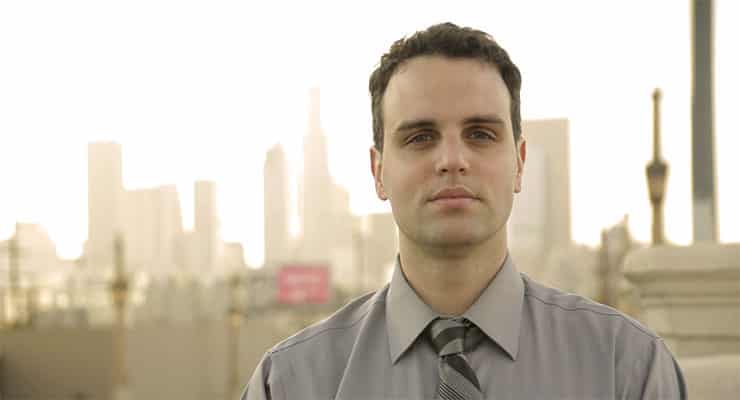 A full roundup of all of the podcasts and interviews Jason Louv has done while running Ultraculture and Magick.Me
Over the several years I've been operating Ultraculture, I've been interviewed regularly on a number of podcasts and in various magazines and blogs. The interviews usually touched on the subjects of magic and consciousness change, although I quite regularly worked in material on the big issues facing the world. Because these interviews were kind of scattered all over the place around Ultraculture, I've assembled them into one place for easy listening. Here's the nine top podcasts and interviews with me, in no particular order, below. I hope you dig them! – Jason Louv
1. My Three Appearances on the Duncan Trussell Family Hour
All of my appearances with the illustrious Duncan Trussell on the Duncan Trussell Family Hour are archived here.
2. "Synchronicity" With Noah Lampert
My recent interview with Noah Lampert is, I think, one of my best and is fully focused on magic. You can hear it here.
3. My Two Appearances on "It's All Happening" With Zach Leary
My in-person conversations with Zach Leary on his great "It's All Happening" show are archived here: Episodes 9 and 66 (With Ram Dass!) In the first one we talk about magick; in the second (recorded the day after Trump's win) we talk about the threat of the Alt Right. The second episode is embedded below.
4. "Me and Paranormal You" With Ryan Singer
My appearance on "Me and Paranormal You" with Ryan Singer is archived here. We chat about magick, how to change consciousness, the pros and cons of magical groups, the Catholic Church and all kinds of other madness and mayhem.
5. "The Cult of Nick" With Nick Margerrison
The awesome Nick Margerrison (@nickmargerrison) interviewed me for his long-running, UK-based Cult of Nick podcast, which focuses on the weird, wonderful and out-there parts of our reality. Our great conversation covered magick from the Golden Bough to Chaos, John Dee and my new book The Angelic Reformation, the Trans-Pacific Partnership, corporate dominance of the globe, conspiracy theories, Hyperworlds, Underworlds, the Illuminati, the painful process of coming to consciousness and everything in between. My appearance on the podcast is here: "The Cult of Nick."
6. Tryangle
A print interview with the French webzine Tryangle, entitled <<Force yourself to stay conscious in a largely unconscious world>>, is here. I discuss Ultraculture, magick and where human consciousness is headed.
7. "The Trans Witching Hour" With Bailey Jay
My podcast chat with my good friend Bailey Jay is archived here (attached at bottom of post).
8. Boing Boing's "RiYL" With Brian Heater
Here's a chat about the current occult revival, the evil of corporations, meditation, future technology and the importance of hope. Interviewer Brian Heater (who worked with me on the school paper back in college, and was my two-time roommate) has this to say:
When the next generation finds itself knee-deep in an occult revival, who better to call that Jason Louv. My two-time former roommate swung by New York City a while back to teach the kids in Bushwick a thing or two about magic. Louv has written a number books on the subject, including 2005's Generation Hex for Disinfo. His most recent volume, Monsanto vs. the World: The Monsanto Protection Act, GMOs and Our Genetically Modified Future, explores his newfound fascination with the genetically modified organisms of Monsanto.
You can hear the interview here.
9. Live Interview on KZSU Stanford
I was interviewed on Stanford University radio's ThermoNuclear Bar by DJ Rev. R4D4, a gracious host with who I had an hour-long discussion on the state of the nation, the NSA, fracking, how graphene will save the world, magick and the occult, what Steve Jobs was reincarnated as and many, many more bizarre and fascinating topics. Along the way we consider how technology will be indistinguishable from magic within a few decades, why the spiritual quest matters and how the tech industry is bringing down fire from heaven, for better and for worse.
Hope you enjoy the interviews above, and definitely check out my own Ultraculture With Jason Louv podcast!