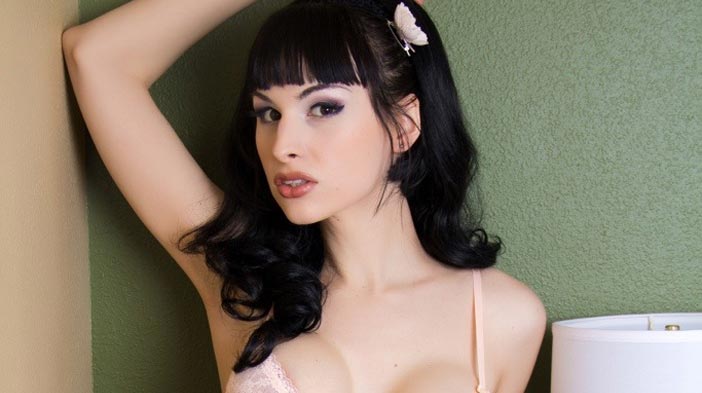 In the new episode of the Ultraculture podcast, Bailey Jay and I talk magick, pandrogyny and a whole bunch of other mind-expanding stuff!
Friends! In the brand new episode of the Ultraculture With Jason Louv podcast, my friend Bailey Jay and I get into some serious territory and discuss magick, pandrogyny, post-Twitter consciousness, anxiety and shame, transgender shamanism and a whole bunch of other mind-expanding stuff. You'll love it!
For those who don't know, Bailey is a trans woman, porn star and podcaster who shot to prominence in the late 00's, appealing to the cosplay and anime subcultures before going to on to start her own website. She's become increasingly prominent and outspoken in the media, and won the AVN Award for Transsexual Performer of the Year in both 2011 and 2012. Bailey regularly appears in the media and is currently working on a book.
I met Bailey when I interviewed her for the article Sex, the Occult, and the Witches Who Do Porn (which originally appeared on VICE/Motherboard), in which I spoke to adult film stars interested in magick and alternative spirituality. Bailey and I hit it off and we have maintained a friendship ever since, and it's been awesome to watch her get into magick and make serious progress. I'm a huge fan of Bailey, and think she's incredibly sweet, intelligent, sincere and on the cutting edge of evolution to boot. I know you'll feel the same as soon as you listen to her speak. Enjoy the show and stay tuned for more coming soon!
If you enjoy this show, please check out my free course on magick. It's packed with informative reading, instructional videos, guided meditations and lots more, all on how to use meditation and mysticism to shape your life.
Subscribe to the Ultraculture Podcast!
(To make sure you get future episodes of the show in a timely way, please subscribe to the Ultraculture podcast at iTunes, here! You can subscribe to it on Soundcloud as well, if you like—the Soundcloud is here!)
BONUS!!!
For more chats with me and Bailey Jay, check out my appearance on her "Trans Witching Hour" podcast, where I had a great time discussing magick, transgendered shamanism, Alex Jones, David Icke, confirmation bias, Robert Anton Wilson, esoteric Buddhism and many related topics far and wide. You can check out that show here.