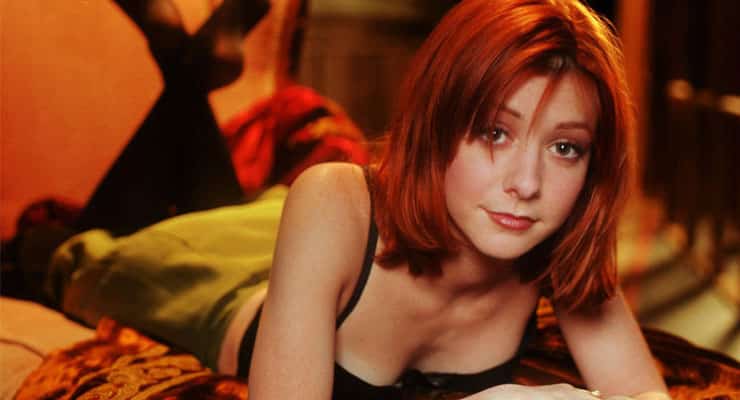 Witchcraft is incredibly popular now… thanks in part to these five trailblazing, empowered TV witches from the 1990s, who redefined witchcraft for a new generation.
When I was ten years old, I went to the Salem Witch Museum for the first time in order to learn more about the history of witches (not TV witches, but real witches). If you've never been, I suggest you definitely check it out. It's an edifying experience as much at it is heartbreaking—you'll wonder how society could have just sat back and let the persecution of witches happen (it's something I still wonder today). However, the thing that rocked my young mind most was the small exhibit of wax sculptures. Most prominently, the museum has a life-size figure of the Wicked Witch of the West (from The Wizard of Oz
), representing the stereotype I now recognize as the crone. Next to her was two figures: a man and a women looking how one might imagine Adam and Eve. They were healthy, beautiful people. If you pressed a button, they explained that they are both "witches," in that they are practitioners of witchcraft.
The sad thing is that it took this very poignant visual juxtaposition to awaken me to prominent stigmas towards witches and witchcraft. This is because, up until this point, I was only familiar with the media's (and specifically Disney's) bastardization of the witch as a hideous, evil and conniving figure.
RELATED: Here's 8 Celebrities Who Practice Chaos Magick
After learning this, I paid special attention to TV witches, and it must be noted that late nineties dramas were particularly progressive in terms of representing the witch. The following butterfly-clip-wearing beauties rocked the small-screen and made pagan look pretty.
TV Wicth #1: Sabrina Spellman of Sabrina the Teenage Witch (1996)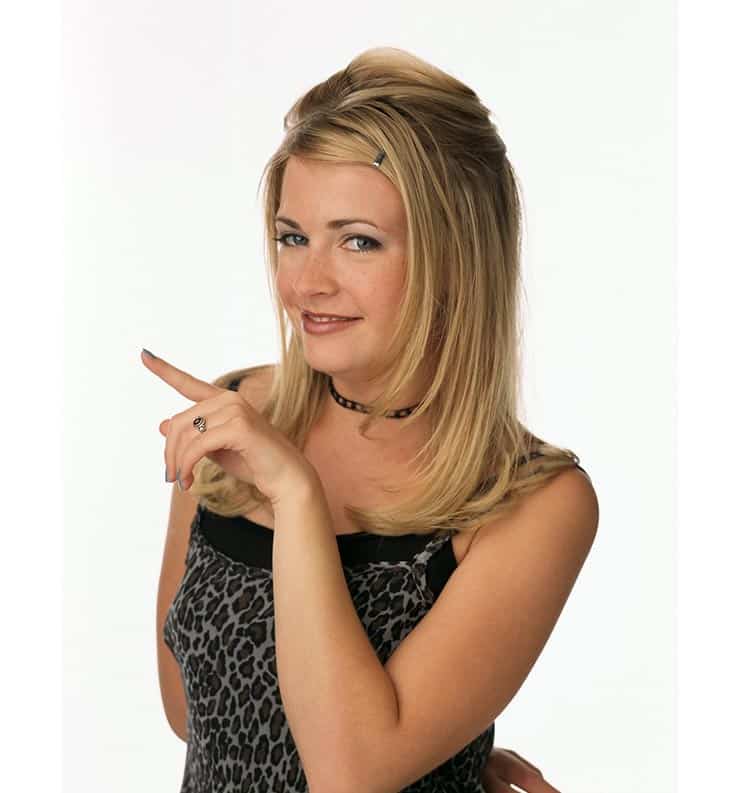 (Image via. Used for review purposes.)
This was the first television series geared towards adolescents that prominently featured witchcraft. The titular character, Sabrina (Melissa Joan Hart) was everything you'd expect of a teen: Clumsy, warm-hearted, occasionally absent-minded. She possessed great powers from a long line of witches, and often used them in non-ideal ways that led to the sitcom's climatic didacticism.So, yeah, doesn't sound all too groundbreaking, right? In actuality, this character is extremely important, because she wasn't all that groundbreaking. She was a normal, young girl who looked like you and I, and flunked the occasional math test. Sabrina showed audiences that witches are not hunched over youth-suckers forcing apples down your throat, but instead are literally the girl next door.
Binge watch Sabrina the Teenage Witch
 here.
TV Witch #2: Willow Rosenberg of Buffy the Vampire Slayer (1997)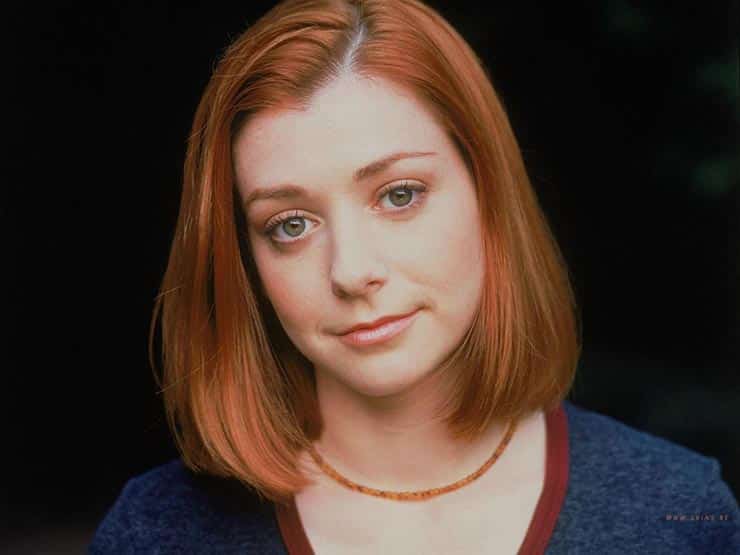 (Image via. Used for review purposes.)
I'm sure I don't need to tell you how great Buffy is. There are plenty of dissertations and podcasts that will adequately explore the show's progressive and inclusive feminist themes.
One of the coolest things the series created was Willow (Alyson Hannigan), Buffy's best friend and fake-out foil. While the character starts of wildly unassured, she uses her own intelligence and strength to find the magick inside of her all along.
The show consistently makes a point of showing that Willow is both extremely powerful, but also extremely human. In the famous musical episode ("Once More With Feeling") the male lead, Xander Harris, suggests that witches may be responsible for the newest Monster of the Week: It could be witches, some evil witches! After receiving disappointed looks from his two practicing friends, he quickly revises this assertion: "Which is ridiculous 'cause witches they were persecuted. Wicca good and love the earth and women power and I'll be over here."
RELATED: Sex Magick in Seven Steps: How to Use Your Orgasms to Change Reality
Obviously, the show's creator (Joss Whedon) was aware he was stomping out stigmas. He also made sure to create a well-rounded character. Willow is beautiful, strong, and extremely intelligent—but she is far from flawless. In other words, Willow is a witch in every sense of the word, but the show makes it clear that society shouldn't be quick to cry "witch!" for better or for worse. It's much more important to recognize those who practice magick are human beings first and foremost.
Binge watch Buffy the Vampire Slayer
here.
TV Witches 3, 4 & 5: The Halliwell Sisters of Charmed (1998)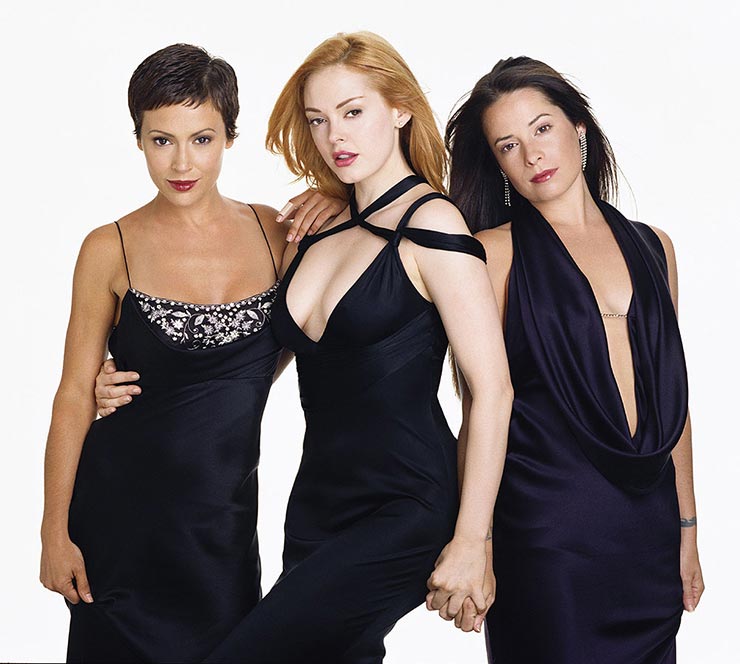 (Image via. Used for review purposes.)
Charmed was my favorite show as a tween. I loved the fantastic elements intermingled with tropes expected of a typical drama narrative. While the aforementioned series featured ideas of sisterhood and teamwork, no show drives it home as much as Charmed did.
RELATED: Here's 9 Great Movies About Magick and the Occult
The sisters, Prue (Shannen Doherty), Piper (Holly Marie Combs), and Phoebe (Alyssa Milano) were a true coven, and each were bestowed with a particular power. However, these powers were at their most effective when used in conjunction, otherwise known as the Power of Three. Trinities are definitely a well-known structure in pagan and Wiccan beliefs. Instead of the show representing negatively connoted mother/maiden/crone trichotomies like the media of before, they focused on positive views of sisterhood and combined efforts to use powers for good.
Since these series, women young and old have embraced pagan beliefs and found empowerment through witchcraft. The media continues to flounder in terms of the ways it represents Wicca and practitioners of witchcraft, but ultimately society is forging its way towards ultimate acceptance, which is what these wonderful TV witches were all about!
Binge watch Charmed
here.
Check out our free guide to chaos magick here. Start learning magick and occultism at Magick.Me, our online school for chaos magick. Start learning magick and occultism at Magick.Me, our online school for chaos magick. Start learning magick and occultism at Magick.Me, our online school for chaos magick.
(Top image used for review purposes only.)