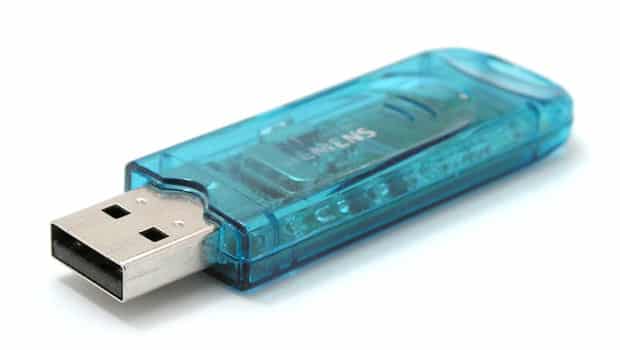 Bring Internet anonymity with you in your pocket on a USB stick running Tails
Tails is an operating system that can be installed on a USB stick (or DVD or SD card) which can be used on any computer, anywhere without using the computer's native operating system. It also keeps your identity and activities secret by using Tor.
It's safe anonymity in your pocket—and can be brought along to a library, Internet café, work or wherever else you might want to go to use the Internet anonymously. It was recommended as nigh-on mandatory for journalists working on sensitive stories by security researcher Jacob Applebaum in his absolutely excellent speech on the NSA and net security at the 30th Chaos Communications Congress.
Via boum.org:
Tails is a live system that aims to preserve your privacy and anonymity. It helps you to use the Internet anonymously and circumvent censorship almost anywhere you go and on any computer but leaving no trace unless you ask it to explicitly.
RELATED: 9 Tools for Private Browsing That Will Keep You Safe From Hackers, the NSA and Prying Eyes
It is a complete operating system designed to be used from a DVD, USB stick, or SD card independently of the computer's original operating system. It is Free Software and based on Debian GNU/Linux…
Using Tails on a computer doesn't alter or depend on the operating system installed on it. So you can use it in the same way on your computer, a friend's computer, or one at your local library. After shutting down Tails, the computer will start again with its usual operating system.
Tails is configured with special care to not use the computer's hard-disks, even if there is some swap space on them. The only storage space used by Tails is in RAM, which is automatically erased when the computer shuts down. So you won't leave any trace on the computer either of the Tails system itself or what you used it for. That's why we call Tails "amnesic".
RELATED: NSA Surveillance, Edward Snowden and the End of Privacy: A Real-Time Account of the Biggest Leaks in US History
This allows you to work with sensitive documents on any computer and protects you from data recovery after shutdown. Of course, you can still explicitly save specific documents to another USB stick or external hard-disk and take them away for future use.
You can download the operating system here.