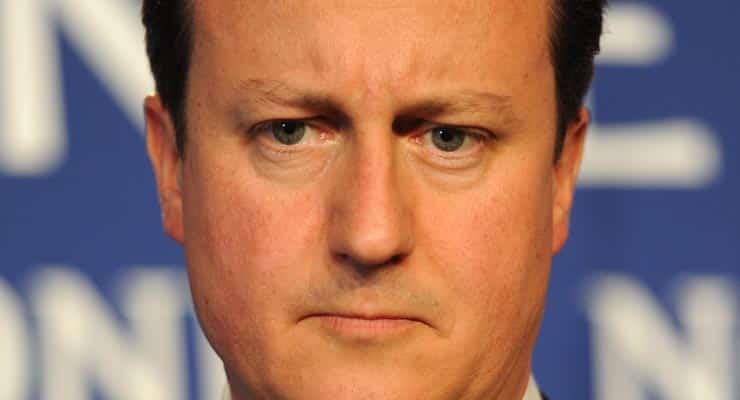 In 2013, the United Kingdom attempted to set up an Internet firewall that would include blocking of "esoteric sites." The pagan and occult community went insane. Here's what happened.
This post collates all of Ultraculture's reporting on the great battle over the UK Internet firewall, which would have included a ban on esoteric websites.
UK's great Internet firewall to censor access to occult and esoteric websites (7/29/2013)
UK Prime Minister David Cameron has recently set large segments of the world up in arms by deciding to set up a country-wide firewall that will block access to pornography unless citizens opt out. (Similar measures were tried earlier across the EU and summarily thrown out.) But the block apparently won't be limited to porn: ISPs will also be forced to block violent material, extremist sites, pro-anorexia and pro-suicide sites, alcohol, smoking, web forums (?!) and even… esoteric material.
Cory Doctorow at Boing Boing relays:

You may be saying to yourself, hell, how are they going to be able to sort out which websites are unacceptably pornographic, let alone which sites are "smoking" related? That's a damned good question, and the answer is "with the broadest brush possible." Huge chunks of the Internet will be effectively unreachable, and which sites go into the censorship bucket will be decided upon in secret, by unelected employees of big corporations, like China's Huawei. Sure, you can untick the box if you want, but as David Cameron's advisors will tell you, defaults are powerful and most users never change them.
The censoring of "esoteric material," in particular, has pagan groups up in arms. (Presumably Ultraculture will be blocked from warping impressionable young British minds into lives stained with pernicious sins like thinking for themselves, questioning mainstream values and caring about the environment?) Pagan community discussions are being conducted at Wild Hunt and LAShTAL. Meanwhile, a new service called Immunicity has appeared which circumvents the firewall—better get hold of it before Cameron starts blocking access to ways to get around the firewall. Nikki Wyrd has another good examination of the issue at the UK-based chaos magick site Blog of Baphomet.
Such a New Inquisition, as Robert Anton Wilson might have put it, shows how terrified Western governments are of the Internet undermining not only their ability to keep secrets but also, by connecting people and services, many of their reasons for existing at all. If I was a government plutocrat sitting in the White House or 10 Downing Street and watching the Arab Spring happen due to Twitter, I'd be shit scared too. But in putting clamps on the Internet, governments are likely to not only stifle the flow of free expression and alienate their citizenry, they're also liable to throw wrenches in the progress of online business and the ability of their own economies to stay competitive on the global stage.
RELATED: NSA Surveillance, Edward Snowden and the End of Privacy: A Real-Time Account of the Biggest Leaks in US History
It also, of course, raises massive questions about religious freedom, and the absolute human rights emergency of the state deciding that diverging from mainstream religious beliefs is apparently now forbidden.
How far will the UK (already revealed by Ed Snowden to be far more advanced along the surveillance-state path than the US) go in cracking down on Internet freedom—and will the United States follow suit?
How the UK is Forcing Internet Censorship—Even of Esoteric Websites (7/30/2013)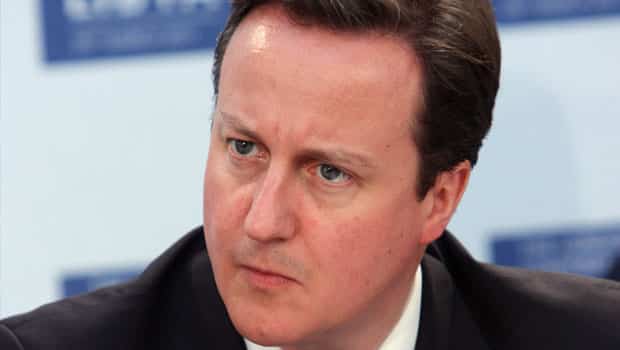 David Cameron, UK Internet censorship and sleepwalking into censorship
Yesterday we reported that the United Kingdom is setting up a massive blockade around the Internet, censoring not just porn but even message boards and esoteric websites.
Specifically, UK internet service providers will be required to block sites that the government deems unacceptable—including porn, violent material, extremist sites, pro-anorexia and pro-suicide sites, alcohol and smoking, web forums, esoteric material and even software for circumventing the block. Individual users will be able to opt out of the filter, though it will be set "on" by default.
Many commenters on the original blog post and on Facebook suggested that this isn't actually censorship, or a problem, because users can opt out of the filter. This misses a couple of points:
Most web users will not be savvy or aware enough to change filter settings—and if citizens are raised with filters on, most won't even know what they don't know. They won't be able to go looking for information they don't know exists;
Anybody who requests that their filter be turned off to allow them to access adult and sensitive material can, in theory, be immediately profiled by the government as a potential source of trouble;
As we've seen in the United States, give authoritarians an inch and they'll take a mile. Once you agree to censorship, legislators may keep slowly extending the boundaries of what it's permissible to censor.
Computer World UK [had] a very on-point summary of the potential ramifications:
[Many have answered] well, just opt in to the material you want: what's the problem? Well, the problem was pointed out succinctly by Mikko Hypponen on Twitter. His tweet shows a mock-up of an option box for accessing extremist and terrorist related content, with the minor addition at the end:
(Your choice might be used against you in a court of law)
That encapsulates brilliantly the real problem with opt-in: it requires you to make a non-secret declaration that you want to access a certain class of material, some of which might be socially unacceptable, to say the least. The first time this fact is used in court – divorce cases seem an area where it could be relevant – most people will naturally start to leave certain "dodgy" categories of sites blocked in case it reflects badly on them.
In other words, the opt-in scheme threatens to move us beyond creeping censorship – bad enough in itself – to something far worse, because not so visible: creeping self-censorship. That is truly the Chinese model, where online users know that there are certain lines that cannot be crossed, and who therefore never write or discuss certain forbidden topics because they have interiorised the government's restrictions.
And on that note of comparison to China, it's been revealed that HomeSafe, a filter used by UK ISP TalkTalk, which David Cameron has pointed to as the model of how UK Internet censorship should be conducted, is operated by Huawei, a Chinese company that has been alleged to maintain tight bonds with the Chinese government—Ren Zhengfei, the company's founder, previously served as an officer in the People's Liberation Army.
The Open Rights Group (who are maintaining a petition against the new measures) have commented that Cameron's proposed block is an instance of social engineering, explaining that the Cameron government regularly uses "choice architecture" (forcing an outcome by presenting a limited set of choices which all lead to results favorable for the party proposing the choices) and nudge theory.
RELATED: 9 Tools for Private Browsing That Will Keep You Safe From Hackers, the NSA and Prying Eyes
Nudge theory, developed at the University of Chicago Booth School of Business and popularized at the time of Barack Obama's election in the book Nudge: Improving Decisions About Health, Wealth and Happiness, is a behavioral science model favored by both David Cameron and Obama. It broadly suggests that authority figures use positive reinforcement and indirect "nudges" or suggestions instead of punishment or outright coercion. (In the neuro-linguistic programming world this is called "permissive hypnosis," and has long been found to be more effective than authoritarian commands.) I suspect that Nudge Theory, NLP and other soft-sell techniques have defined the Obama/Cameron era largely in response to the massive public outcry against both men's respective predecessors. Cameron's government specifically employs a partially-privatized Behavioural Insights Team, nicknamed the "Nudge Unit," specifically to implement nudge theory to save government funds.
True to soft-authoritarian nudge theory, Internet users will not be given the option whether or not they want the filters on. The filters will be automatically on, and users will have to opt out, thereby potentially identifying themselves as sources of trouble. Meanwhile, the rest of the population will be softly corralled into Internet censorship while a veneer of freedom and choice are maintained. UK protest groups are calling the Cameron government's approach "Sleepwalking into censorship." Shout Out UK even called the new filters "CISPA in disguise."
Sadly, the days of reasonably writing any of this off as overthinking or conspiracy theory have long since gone by the wayside post-PRISM. UK-based ISP Andrews & Arnold publicly attacked the Cameron government over the blockade, refusing to implement the filters and publicly stating "Sorry, for a censored internet you will have to pick a different ISP or move to North Korea."
Below, David Cameron explains the necessity of the filters to block child pornography. All very well and good—but, why all of the other material, including esoteric websites?
Wikipedia Founder on Esoteric Websites Ban: 'Absolutely Ridiculous' (8/3/2013)
Wikipedia co-founder and Cameron government advisor Jimmy Wales lashes out against plan to censor UK Internet
Last week saw massive public uproar over a proposed UK-wide internet filter which would block not just pornography but also occult and esoteric websites. The filter would allow Internet users to opt out if they still wanted to access "risky" material, but that could well lead to them being profiled as potential criminals. It's a move that critics of David Cameron's government have called "Sleepwalking Into Censorship."
Outrage has reached both sides of the Atlantic—in the United States, Wikipedia co-founder Jimmy Wales, who acts as one of David Cameron's advisors, has said of the proposed ban that "When Cameron uses the example of pedophiles who are addicted to internet porn – all that these plans would do is require them to opt in. It's an absolutely ridiculous idea that won't work." He blasted the use of funds by the NSA and other security agencies to spy on individual Internet users, stating that "billions [have] been wasted shopping on ordinary people's data in a fruitless search for terrorists" and that "We should be devoting a significant proportion of that to dealing with the real criminal issues online, stealing credit card numbers, hacking into sites… that is going to take an investment in real, solid police work."
Via the Independent:
One of David Cameron's most high-profile celebrity advisers has branded the Prime Minister's plan to restrict online porn as "an absolutely ridiculous idea that won't work."
Jimmy Wales, co-founder of Wikipedia, was asked about the plans for web users to opt-in to receive adult content, and otherwise be blocked.
Warning that access to online pornography is "corroding childhood" the Prime Minister said internet service providers will ask users who open new contract whether they want to activate filters which restrict adult material.
Without an answer either way, the filters will be activated by default.
Mr Wales told Channel 4 News: "When Cameron uses the example of paedophiles who are addicted to internet porn – all that these plans would do is require them to opt in. It's an absolutely ridiculous idea that won't work."
The ban, which has been set up in arrangement with UK ISPs TalkTalk, Sky, BT and Virgin, will affect 90% of the United Kingdom's Internet users.
Is the UK Really Planning to Ban Esoteric Websites? (10/29/2013)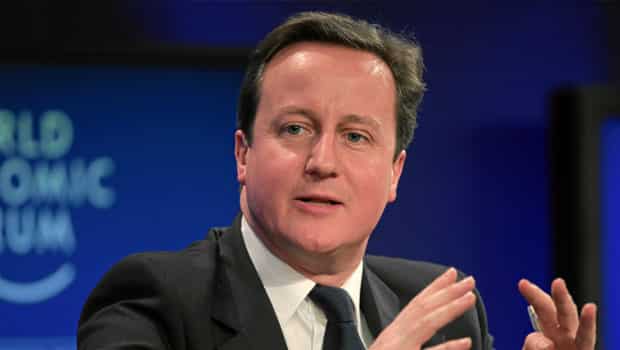 Claims that David Cameron is planning to censor esoteric websites may have been exaggerated—but the involvement of Chinese corporations is very real
(This section by Ultraculture contributor by Daniel Appel.)
In July, many internet-based media outlets began reporting on the UK's initiative to censor pornographic material. The initiative also seemingly planned to censor violence, perceived extremism and even esoteric material. This claim, especially regarding esoteric material, sparked outrage across the web. Speculators define esoteric material as that which relates to countercultural or mystical occultism and spirituality. If the United Kingdom really did plan to ban this material, it would be a huge tragedy for human rights and the global sharing of ideas facilitated by the internet.
When I first heard of this new law, it sounded too far-fetched, too Orwellian to be true. Surely there are academic institutions in the United Kingdom that realize the anthropological value of "Esoteric Material." As it turns out, there's more to this story than what's been reported on many media outlets.
On July 21, 2013, Prime Minister David Cameron revealed legislation that requires all internet service providers to block pornographic material to all households, unless the households voluntarily opt-in to the "uncensored internet." Users will be prompted, upon setting up their account, to choose what level of filtering they would like in their service. Many American ISPs have similar features; the key difference being that the UK law will provide the filter by default, unless it's specifically deactivated by the user. Opponents point out the high tendency for internet users to keep their default settings, claiming that many individuals will find their internet censored without even realizing it. While this law certainly raises concerns over civil liberties and censorship, it's not a full ban of legal pornography.
But what of the esoteric websites?
The idea that the UK censorship bill would also block esoteric websites allegedly began with a post from the Open Rights Group, who contacted English ISPs to inquire into the filtering software and procedure. The ISP they contacted provided a list of the possible options within the filtering software. The Open Rights Group claims that users will be asked to select topics from a list that they wish to filter from their internet service. According to the Open Rights Group, the ISP listed esoteric material along with pornography, violence, pro-suicide and pro-anorexia websites. While esoteric websites don't seem to fit into that list, the option of blocking it is available across various filtering software platforms.
The idea of increased censorship on any level is concerning, but it doesn't appear that David Cameron is directly targeting esoteric websites. The range of topics that may be filtered came from ISPs, who listed some of the standard options commonly in place in their filtering software. The debate over the censorship of pornography is more complex and multifactorial—though I personally believe that any amount of censorship is negative, even if the intention is the protection of society.
RELATED: Tails: Use the Net Anonymously, Anywhere—From a USB Stick
Opponents of David Cameron's censorship legislation also point to connections to Chinese firm Huawei. Huawei controls the filtering system for British ISP TalkTalk, which has been highly praised by Cameron. Huawei has been criticized for its close connections to the Chinese government and army. Ren Zengfei, the founder of Huawei, is also a former officer of the People's Liberation Army. Intelligence reports from the US, UK and Australia have noted the possible security risks of working with Huawei. According to some US sources, Huawei is a potential threat to national security. Both US and UK reports note the potential for Huawei's communication infrastructure to be used by the Chinese government to intercept communications and launch digital attacks.
Huawei maintains their legitimacy as a technological firm. They claim to be 98% employee owned, and dismiss claims of espionage and subterfuge as anti-Chinese prejudice. Many Chinese corporations play large roles in global telecommunications, so Huawei's role in the UK's censorship policy is not necessarily uncommon.
What this debate comes down to, like all censorship discussions, is whether individuals should have the ability to make decisions for themselves—even when these decisions may cause perceived harm. Pornography does have some demonstrated potential for addiction, but in the vast majority of cases it is used by responsible adults for entertainment purposes. Cameron and his party-mates claim that pornography is causing societal problems and direct harm to children. These claims are unsubstantiated and reflective of Cameron's personal conservative ideals.
Regulation and censorship of the internet should not fall upon the government.
Piss David Cameron off by downloading our free guide to Chaos Magick. It sure is esoteric! Start learning magick and occultism at Magick.Me, our online school for chaos magick. Start learning magick and occultism at Magick.Me, our online school for chaos magick. Start learning magick and occultism at Magick.Me, our online school for chaos magick.