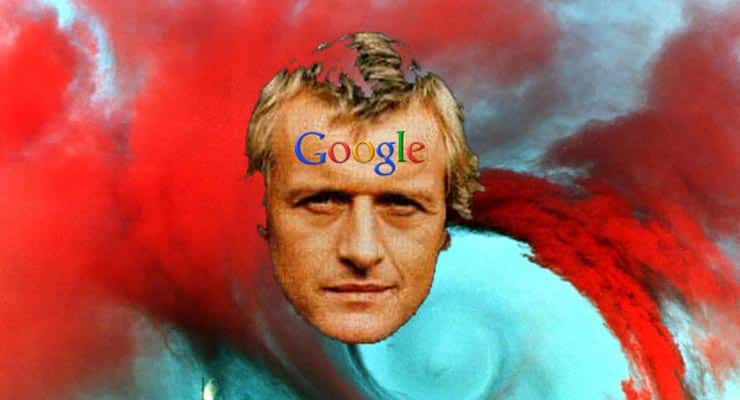 Check out this video of an intense bro telling a story about LSD, interdimensional vortexes and a time-traveling psychedelic assassin
I've heard a few complex, mind-bending drug stories told by Nor Cal bros in my time. I did go to UC Santa Cruz, after all, so I practically minored in it. But this—this—this takes the cake as far as tripper bro stories go. It has the Golden Gate Bridge. It has massive amounts of LSD. It has a dimensional vortex with a time portal in it. It has a time-traveling psychedelic assassin intent on icing our heroes.
It's, dare I say, the best bro story about a multidimensional alien psychedelic assassin ever. Bear with it—it gets deeply weird and hilarious by the end…!

Apparently this guy is a local legend in Santa Cruz, and you can totally see why. As a one-time resident of Santa Cruz, I feel like I owe viewers of this clip a bit of an explanation. Look, Santa Cruz exists in a parallel dimension, and it is full of weird, weird people. People who have done a lot of psychedelics. People who have done all kinds of mind-bending spiritual practices. People who have dropped out of society to go surfing or live in the woods for extended periods of time. People who think the government is beaming lasers into their brain, or who did one too many occult ritual, or who worship in a Church of John Coltrane.
It's been that way for decades. It's so weird that the Dalai Lama refuses to speak there. It's so weird that the people who live there generally never escape, because they're just too weird for the normals. It's like a weird vortex in the middle of California full of magical energy that literally exists at a skewed dimensional angle to the rest of the state.
I love Santa Cruz and I love crazy SC tripper bros like this guy. Watch the video, and you will too.
[is_visitor]Check out our free guide to chaos magick here.[/is_visitor][is_lead]Start learning magick and occultism at Magick.Me, our online school for chaos magick.[/is_lead][is_customer]Start learning magick and occultism at Magick.Me, our online school for chaos magick.[/is_customer][is_subscriber]Start learning magick and occultism at Magick.Me, our online school for chaos magick.[/is_subscriber]