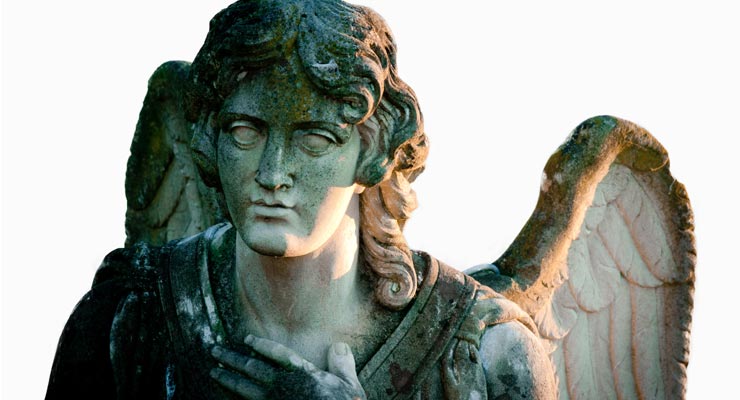 In which we go deep into the territory of Enochian magick, angels and secret societies (including the full audio of a speech I gave at Mortlake & Co. in Seattle) AND explore the massive neurological benefits of meditation…!
In this week's audio of the podcast, I've got a few special treats for you—from how angels shape history to our expanding knowledge of the neurological benefits of meditation.
First up, I've got new research to share on the neurological and genetic benefits of meditation, from Dr. Dean Ornish's remarkable new book UnDo It!: How Simple Lifestyle Changes Can Reverse Most Chronic Diseases. These findings include the discovery that meditation actually changes the brain's shape, inducing the parts that increase memory to grow, and the parts that govern the fight or flight impulse to shrink (meaning wayyyy less reactivity… you know, the thing that leads to bad life decisions).
And that's not all—I've provided the fully REMIXED AND REMASTERED version of my talk "7 Things We Can Learn About Magick and the World from Dr. John Dee and Edward Kelly," given last year at the eminent Mortlake & Co. bookstore in Seattle, Washington. In this epic talk, I cover hundreds of years of Western esoteric history, and how secret societies have long shaped the history of the world just out of the awareness of the masses. It's a massive talk, and I'm proud to present it in much finer format.
The book I'm discussing in the talk is, of course, John Dee and the Empire of Angels, which is currently on sale (while it lasts!!!) at Amazon—grab your copy here while Amazon's clip-and-save coupon lasts!
The second part of this talk—the experiential workshop covering how to actually DO magick—is in the Advanced Enochian Class. It is perhaps THE most powerful module I've taught at Magick.Me, and is contained in the monthly subscription package.
Enjoy it, and see you in class!
(PS: In case your podcast subscription in iTunes or elsewhere lapsed because of the break, please make sure to re-subscribe so you get all the awesome upcoming episodes as soon as they're released!)
Check out the Ultraculture podcast minisite to subscribe to the show, and please become a supporter on Patreon! Enjoy the show!
Here's a Free Guided Meditation!
Click here to get a FREE meditation to show YOU how to create an infinitely empowered & magickal existence.
Get It Now!