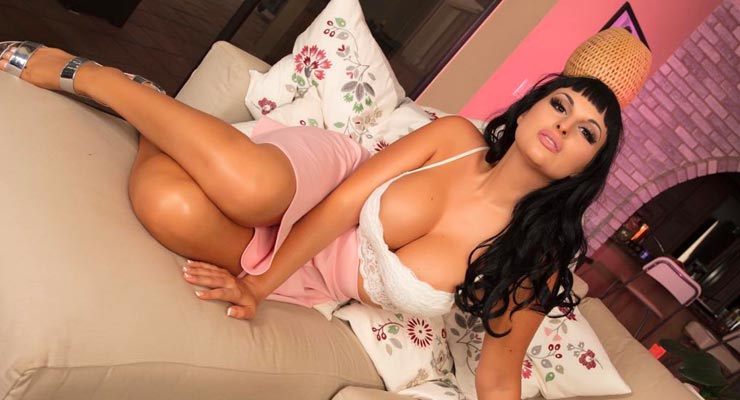 Bailey Jay stops by the show to talk about sex, death, magick, alien abductions, enlightenment, and lots, lots more…!
Sex and death are the two most powerful forces in life—and in magick. Together, these two energies are symbolized by the singular astrological sign Scorpio—the scorpion. And who better to explore the power of sex and death with than my great friend, porn star and witch Bailey Jay?
In this week's episode of the podcast, I sat down with Bailey Jay to talk about sex, death, the afterlife, near-death experiences, her experience working in hospice care, the skeletal saint Santa Muerte, alien abductions and lots, lots more, as we explore the territory that the magician Brion Gysin called "The Chapel of Extreme Experience."
It's one of my all-time favorite podcasts, and full of real (and raw) information about magick. It was an awesome conversation, and you're really going to enjoy it.
Oh, and by the way: This podcast now has its very own Patreon. There's only one supporter tier—I've kept it simple—and you get tons of goodies for becoming a supporter and keeping this show going. First and foremost, you get access to the raw audio of upcoming interviews as soon as I record them (there's already one up there), meaning you get to hear new interviews weeks in advance. You also get special status on the Magick.Me Discord, and the joy of knowing that this show will continue long into the future! Check out the Patreon and become a supporter here.
More about Bailey, from Wikipedia:
Bailey Jay (born November 5, 1988) is an American trans woman who is a pornographic actress, adult model, and podcaster. In 2011 and 2012, Jay won the AVN Award for transgender performer of the year. She also co-hosts the podcast The Bailey Jay Show (formerly Bailey Jay Radio) with her husband, photographer Matthew Terhune, the podcast The Trans Witching Hour with Bailey Jay (formerly Gender Coaching with Bailey Jay) that deals with spirituality, the horror-themed podcast Blood Lust with Bailey Jay and also co-hosts the transgender and transsexuality advice podcast Sugar and Spice (formerly Third Gender Radio) with Jen Richards of We Happy Trans. Jay has also made several guest appearances on Sirius XM Radio The Jim Norton Show with Jim Norton, giving advice to callers.
Check out the brand new Ultraculture podcast minisite to subscribe to the show, and please become a supporter on Patreon! Enjoy the show!
Bailey Jay Rides the Scorpion of Sex and Death