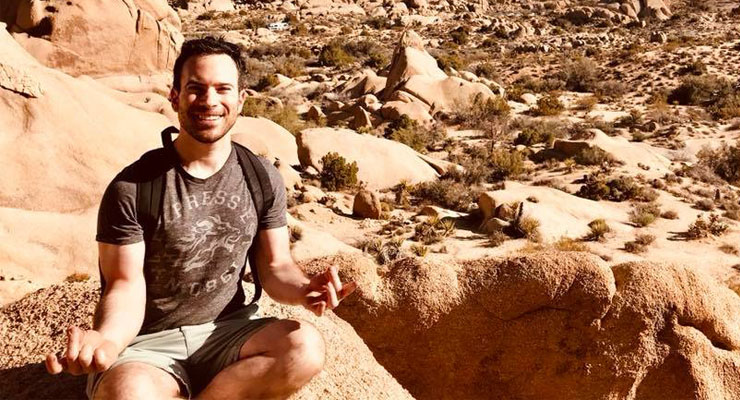 Journalist Marty Beckerman stops by the podcast to talk about how the Mainstream Media™ ACTUALLY works—and why we need it more than ever
Does the mainstream media mold the minds of the masses?
IS the media a sinister, shadowy cabal bent on controlling reality—by controlling the thoughts, hopes and dreams of everybody on the planet?
Is the mainstream media a kind of magical spell—a spell to keep the world asleep?
Conspiracy-minded people would say YES.
HOWEVER… just like we dispelled people's fear about the Freemasons last week, this week we're dispelling people's fear of "The Media," that most modern of boogeymen.
In this week's episode of the Ultraculture podcast, journalist Marty Beckerman stops by to talk about how the media REALLY works.
We had an enlightening and off-the-wall conversation that you'll find absolutely fascinating.
We discussed:
• What it's actually like to work in the mainstream media;
• How the media has changed, radically, in the last decade;
• How the media has become more and more beholden to advertising and corporate corruption;
• How the fact that journalism has crumbled as an institution has opened the gateway to tyranny and corporate rule;
And lots, lots more. It was an awesome conversation, and you're really going to enjoy it.
Oh, and by the way: This podcast now has its very own Patreon. There's only one supporter tier—I've kept it simple—and you get tons of goodies for becoming a supporter and keeping this show going. First and foremost, you get access to the raw audio of upcoming interviews as soon as I record them (there's already one up there), meaning you get to hear new interviews weeks in advance. You also get special status on the Magick.Me Discord, and the joy of knowing that this show will continue long into the future! Check out the Patreon and become a supporter here.
More about Marty, from Wikipedia:
Marty Beckerman is an American journalist, humorist, and author. He is a native of Anchorage, Alaska, and started his career with The Anchorage Daily News between 1998 and 2000, when he was still a junior and sophomore at Steller Secondary School. He has since written for The New York Times, Wired, Playboy, Salon, Maxim the Daily Beast, Discover, the Atlantic, and other publications. He is a former editor at Esquire. Beckerman wrote his first book at age 16. He is known for the professional attention he received from the literary community at a relatively young age. More recently, he is known for his bestselling book The Heming Way: How to Unleash the Booze-Inhaling, Animal-Slaughtering, War-Glorifying, Hairy-Chested, Retro-Sexual Legend Within… Just Like Papa!, a parody of Ernest Hemingway.
Check out the brand new Ultraculture podcast minisite to subscribe to the show, and please become a supporter on Patreon! Enjoy the show!
Marty Beckerman on the Shocking Secrets of the Mainstream Media