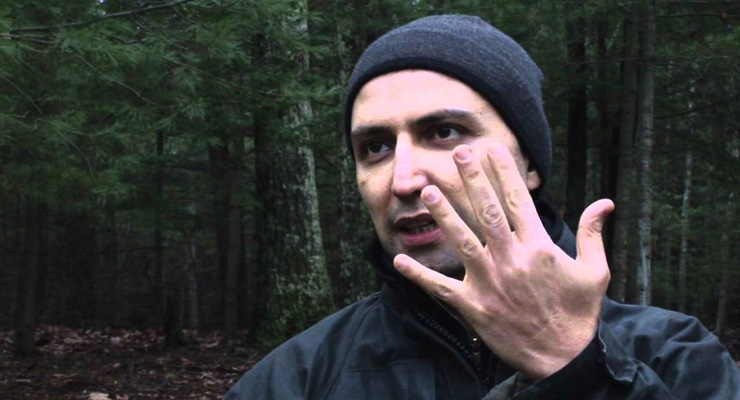 Author and clinical acupuncturist Abdi Assadi stops by the podcast to discuss the shadow, the dark side of spirituality and the dangers of spiritual bypassing
Yes hello! In this week's episode of the Ultraculture podcast, author and clinical practitioner Abdi Assadi and I discuss the role of the shadow in spiritual work, the dangers of spiritual bypassing, and how your dark side can f*ck you up if you're not careful. This was a tremendous, enlightening and healing conversation with one of my favorite authors on the less-glamorous aspects of spirituality.
We discussed:
• The mechanism of shadow projection, and how we not only project our dark side on others, but also our "golden shadow" or higher aspects;
• The frightening state of communication breakdown in America;
• How people use spirituality as a gigantic band-aid for their problems, and how that doesn't do them any favors in the long run;
• How different styles of meditation produce different results;
And lots, lots more. You're really going to enjoy this episode.
More about Abdi Assadi, via his site:
Abdi Assadi, M.S., Lic. Ac. is a spiritual counselor and acupuncturist in his 30th year of clinical practice in New York City. His work centers on helping his clients use their disease and dysfunction as a doorway to spiritual serenity. Through his decades of practice, he has learned that identifying and integrating the human shadow—those disowned or repressed puzzle pieces of self that wreak havoc in our lives— offers the most lasting healing for what ails us in body, mind and spirit. He has studied Chinese, Japanese and Vietnamese acupuncture, body centered psychotherapy, external and internal martial arts, indigenous shamanic practices as well as diverse meditative techniques. He rides motorcycles, curses with abandon and believes we should live in this transient world as fully as possible.
Check out the brand new Ultraculture podcast minisite to subscribe to the show! Don't forget to follow me on Twitter and Instagram, and enjoy the show.
Big thanks to The High Masters for the music in this show
Me and My Shadow With Abdi Assadi