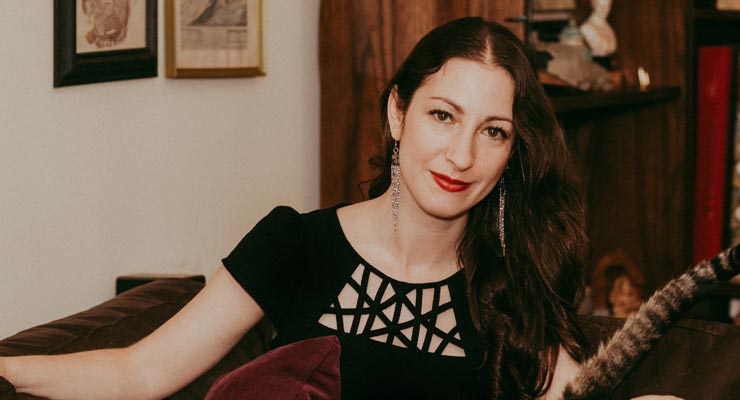 Ultraculture, Episode 25: Pam Grossman stops by the podcast to talk about the archetype of the witch as a tool for social empowerment
Yes hello! In this week's episode of the Ultraculture podcast, I talk with Pam Grossman, an incredible talent and leader who is pushing forward the archetype of the witch as a potent symbol for female (and collective) empowerment. Currently on book sabbatical to write her upcoming Waking the Witch (2019), Pam has led a remarkable career as Getty Images' Director of Visual Trends, in addition to her own work as an art curator, both of which she has won numerous awards for.
We discussed:
• What being an "out" magician was like growing up and in the working world, and what the reaction has been like;
• How the archetype of the witch can help empower us, evolve us and move us forward as a culture;
• The resurgence of the toxic right;
• How hope for the future is shining through, even in our dark present moment;
And lots, lots more. You're really going to enjoy this episode.
More about Pam Grossman, via her site:
Pam is a writer, curator, and teacher of magical practice and history. She is the host of The Witch Wave podcast and the author of Waking the Witch (Gallery Books, 2019) and the illuminated manifesto, What Is A Witch (Tin Can Forest Press).
Her group art shows and projects, including Language of the Birds: Occult and Art at NYU's 80WSE Gallery, have been featured by such outlets as The New York Times, The New Yorker, Artforum, Art in America, New York Magazine, Teen Vogue, and Neil Gaiman's Twitter.
Pam's writing has appeared in numerous mediums, including Sabat, Woolly, Sciences Occultes, Huffington Post, Film Comment, MSN, Etsy, and various Fulgur press publications. She has maintained Phantasmaphile, a blog that specializes in art with an esoteric or fantastical bent, since 2005.
In 2017, she launched WitchEmoji, a witch-themed sticker pack for iMessage that became the #1 seller in the App Store. 
She is also the co-organizer of the biennial Occult Humanities Conference at NYU, Associate Editor of Abraxas International Journal of Esoteric Studies, and co-founder of the Brooklyn arts & lecture space, Observatory (2009-2014), where her programming explored mysticism via a scholarly yet accessible approach.
Pam is a frequent lecturer on such topics as "The Occult in Modern Art 101," and "Witch Pictures: Female Magic and Transgression in Western Art," and she also teaches classes on spellcraft and ritual.  As a featured guest on HuffPost LIVE, The Midnight Archive web series, and myriad other radio shows and podcasts, she has discussed the role of magic in contemporary life. She has also consulted for such brands as Charlotte Tilbury and Treadwell's Books.
Make sure to subscribe to the Ultraculture podcast on iTunes or through the Podcasts app on iOS. It is currently in the approval process for Google Play, Stitcher and Spotify. Don't forget to follow me on Twitter and Instagram. Enjoy the show!
IMPORTANT: I am not longer going to be hosting the podcast on Soundcloud. Please subscribe to one of the channels above to make sure you keep getting the show!
Pam Grossman on Waking the Witch