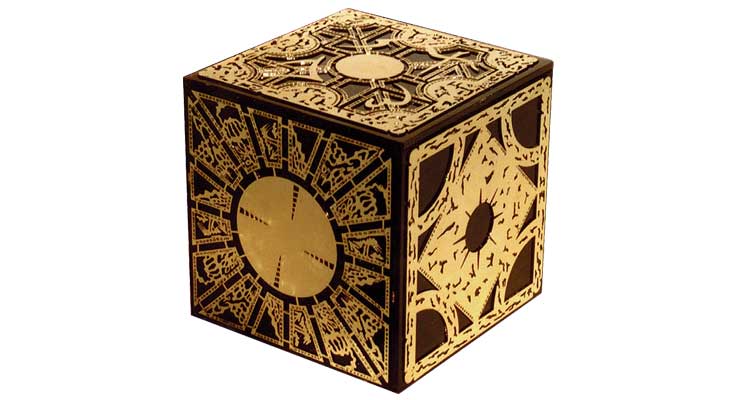 Simon Sayce, who created the Puzzle Box for the Hellraiser films, has passed away
Simon Sayce, who created the iconic Puzzle Box for the film Hellraiser, as well as the mask worn by David Cronenberg's character Decker in Nightbreed, has died.
Los Angeles-based art dealer Thomas Negovan, who knew Sayce, broke the news to me this morning, and says:
"[Sayce] spent time with C. S. Lewis's son around the time of [the box's] creation, traveling and discussing metaphysical theories. While the surfaces of the mass-released versions of the box are clumsy patterns, the original screen-used box had intricate encodings etched into its surface using a primal Symbolist language devised by Sayce."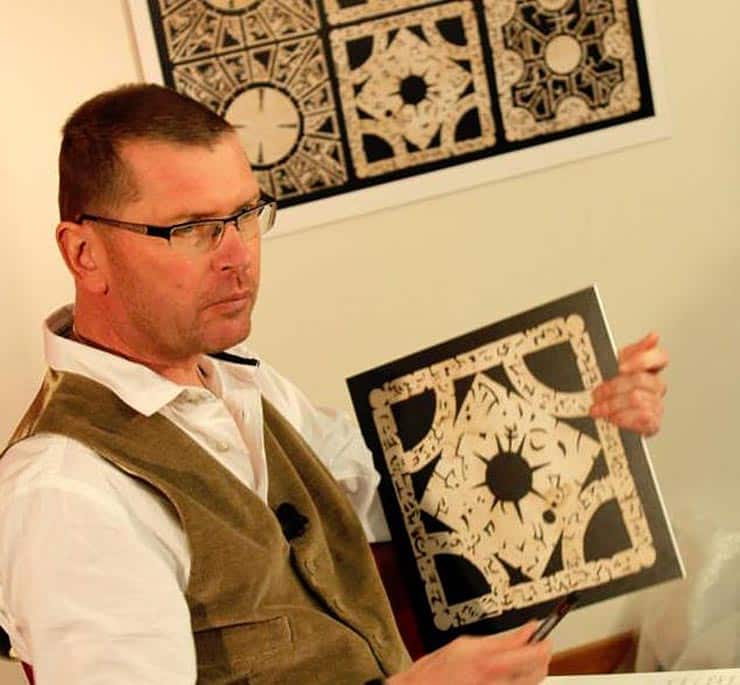 According to Negovan, Sayce designed the Puzzle Box while he lived in Oxford in the United Kingdom, completing the original etchings in a remote village near the town. In addition to his association with C. S. Lewis, Sayce also studied art under Faith Tolkien, the wife of J. R. R. Tolkien's son and literary executor Christopher. All of the symbolism that Sayce learned from the Tolkiens and Lewis went into the Puzzle Box, hidden within its intricate designs.
RELATED: 'Clive Barker: Imaginer' Brings Barker's Incredible Art to Light
The last decade of Sayce's life were spent with in a valiant battle with cancer, during which time Sayce continued to create original artworks based on the box designs, some of which were created with blood drawn from Sayce himself by his nurses.
Wikipedia has this to say about the lore behind the Puzzle Box:
Lemarchand's box is a fictional lock puzzle or puzzle box appearing in horror stories by Clive Barker, or in works based on his original stories. The best known of these boxes is the Lament Configuration, which features prominently throughout the Hellraiser movie series. This was designed and made by Simon Sayce, one of the original creative team members.
A Lemarchand's box is a mystical/mechanical device that acts as a door — or a key to a door — to another dimension or plane of existence. The solution to the puzzle creates a bridge through which beings may travel in either direction across this "Schism." The inhabitants of these other realms may seem demonic to humans.
An ongoing debate in the film series is whether the realm accessed by the Lament Configuration is intended to be the Abrahamic version of Hell, or a dimension of endless pain and suffering that is original to the Hellraiser films.
Sayce will be missed, and his creation will be remembered as one of the most iconic symbols of 20th century dark fantasy.
Below, Simon Sayce discusses his creation.