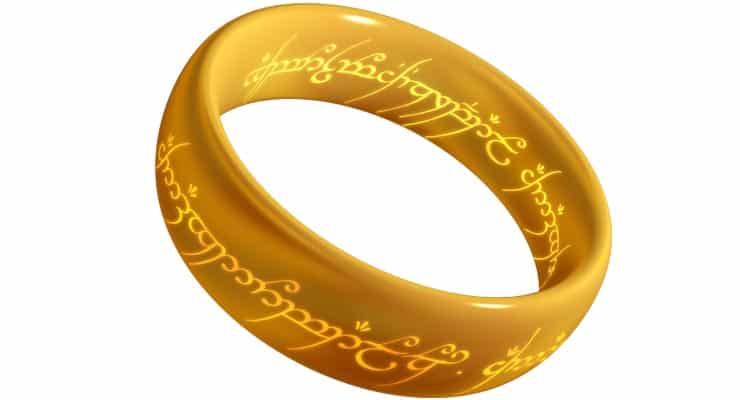 Dr. Stephen Hoeller examines the Gnostic and occult themes embedded in J. R. R. Tolkien's Lord of the Rings in this excellent talk
In the video below, the esoteric scholar Dr. Stephen Hoeller expands on Gnostic themes present in J. R. R. Tolkien's Lord of the Rings
trilogy.
Tolkien, like his contemporary C. S. Lewis, embedded what might be considered Christian themes in his work, but in a far different way than the much more blatant Lewis. Lord of the Rings deals with the epic Manichean or Gnostic struggle of good vs. evil, light against dark, but also draws inspiration from Norse mythology and the ancient rune-writing of Northern Europe before the Christian invasions.
RELATED: How I Stopped Being Agnostic… and Became a Gnostic
Here, Hoeller draws parallels between Tolkien's work and Gnosticism—the early magical, shamanic form of Christianity that was stamped out by the ascendant Church and is still considered a dangerous heresy by both Catholics and Protestants today. Gnosticism deals with the direct communion of the soul with Christ by what might be considered theurgic magic, ritual or even sorcery; its literature (which has only begun to be fully recovered in the last century) is full of bizarre, terrifying, hallucinatory, sexual, and even demonic themes. A key Gnostic belief, for instance, is that the "God" of the Old Testament is actually an insane demon that created the world to entrap and torture human souls within, and that Christ comes as an emissary of higher power to, essentially, save humanity from God. This was a favorite theme of the writer Philip K. Dick, and was echoed in The Matrix.
RELATED: How Hermetic Initiates Used Magick to Study Reality
Check out the lecture below for how this relates to Lord of the Rings. Dr. Stephen Hoeller is a highly regarded, even pre-eminent esotericist in Los Angeles, a practicing Gnostic considered by many to have inherited the mantle of the great esoteric and Hermetic teacher Manly P. Hall.
[is_visitor]Check out our free guide to chaos magick here.[/is_visitor][is_lead]Start learning magick and occultism at Magick.Me, our online school for chaos magick.[/is_lead][is_customer]Start learning magick and occultism at Magick.Me, our online school for chaos magick.[/is_customer][is_subscriber]Start learning magick and occultism at Magick.Me, our online school for chaos magick.[/is_subscriber]