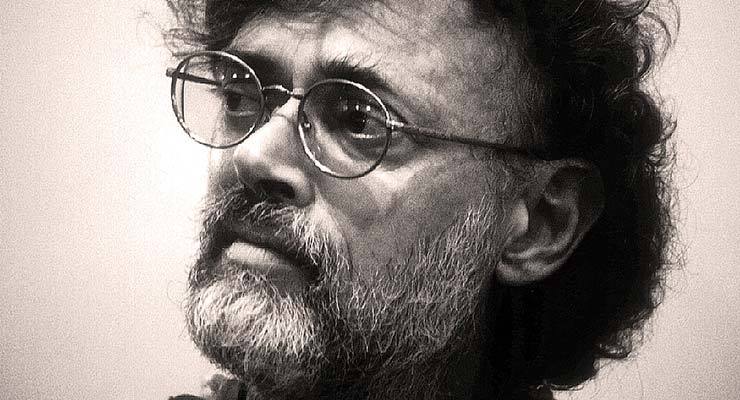 Terence McKenna, psychedelic legend, explains why modern culture and the mainstream media are not your friends, and how to free yourself from their control
The late psychedelic theorist Terence McKenna (check out his books here) is one of the biggest—perhaps the very biggest—heroes of the psychedelic counterculture. For decades, his books and recorded talks have guided generations of seekers to question their culture and get back in touch with the deep psychedelic wisdom of their ancestors—and, as McKenna put it, to experience an "Archaic Revival," a return to shamanism and direct experience of life, nature and altered states of consciousness.
McKenna was not a fan of modern culture. Like many spiritual thinkers before him, including Timothy Leary, Colin Wilson, G. I. Gurdjieff, William S. Burroughs and so many others, Terence McKenna considered culture to be a control mechanism which keeps people's consciousness locked down into a robotic grid, unable to achieve its true potential.
RELATED: 10 Ways to Protect Yourself From NLP Mind Control
In the video below, McKenna explains that culture serves a select group of people and institutions by extolling the sovereignty of the individual while abusing that individual to become a part of a greater machine.
Culture, thought McKenna, creates a double consciousness in the individual in which they must reconcile their lived experience with the experience they are force-fed by the dominating power structure. To accept a cultural identity is to accept a set of beliefs and practices that might be antithetical to the growth of the individual and society. This can be seen in nearly every aspect of Western civilization, from media saturated consumer culture to the oppressive cultures that are predominant in postmodern discourse.
Through platforms like corporate news and social media, corporate culture divides individuals into two halves of a schizophrenic whole—the sovereign being with free will and the commoditized being who buys the latest products and votes for the best candidates. Individuality itself is the greatest commodity of all, and this mass fragmenting of the self creates a constant cycle of needy users looking for their chance to be somebody. We are always offered a second chance to become a better individual with fancier opinions.
RELATED: What Happens When You Smoke DMT While Peaking on LSD?
A primary mechanism of culture's control, of course, has always been television and the legacy media. In the video below, McKenna delivers a diatribe on what makes television one of the most destructive drugs on the planet. The audio of McKenna's talk has been paired with the visuals from the music video to the song "Vicarious" by Tool, which in part were designed by Alex Grey. Terence McKenna, Tool
, and Alex Grey all together in one 9 minute package… what could be better?
In the talk, McKenna quotes media theorist Marshall McLuhan's oft misunderstood dictum, "The medium is the message." The meaning of the statement, according to McKenna, is that media is the the thing that makes the difference. It really doesn't matter if you are watching Game of Thrones or Cosmos, or whether you get your news from FOX or MSNBC. What matters is that you're watching television. It all comes out of the same sewer.
McKenna likens television to a drug, noting that if you put a viewer in front of a TV set for 20 minutes there will be noticeable physiological and neurological effects in a similar matter to how narcotics like heroin alter their users' body chemistry. And it can certainly be as addictive as hardcore narcotics.
While (certain) drugs can act like a mirror by effecting introspection in the user, television acts like a billboard with a sponsored message. Television is a drug in which the dealer controls the trip, à la the titular villain in Philip K. Dick's The Three Stigmata of Palmer Eldritch.
RELATED: Watch Philip K. Dick Discuss His Shocking, Sudden Enlightenment Experience
We're not really off the hook on the Internet, either. The lingo has even begun to resemble that of drugs. Where TV shows have viewers, websites have users. And the social media platform has given the dealers even more control over your trip. Your status update really amounts to nothing more than a free billboard. Once in a while you may post something that makes you feel like a special unique individual, but most of the time you are just selling yourself to a brand. In addition to this, Facebook was recently caught conducting psychological tests on its users to find out which emotions are most easily manipulated for clicks. And then there's that creepy new messenger app…
We're getting to that point in our media addiction where the drugs seem to be turning on us.
As we move further into the 21st century, and watch our culture and media mutate into newer and stranger forms (albeit while still following the same basic control patterns), we would be wise to bear McKenna's insights in mind, and remember that the Archaic Revival is always just a drive to the woods (and, er, a few dried grams) away.
To free yourself and take full control of your destiny, check out Ultraculture's free course on Chaos Magick.