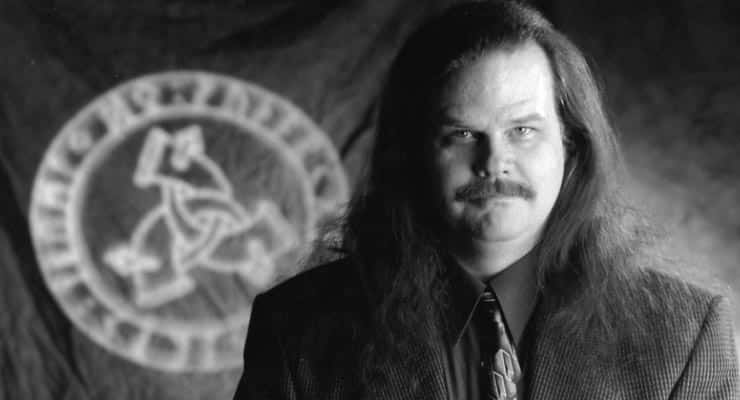 Ultraculture, Episode 17: Stephen Edred Flowers on Icelandic Magic, the Runes, and the Northern Tradition
My guest for this episode of the podcast is Stephen Edred Flowers, Ph. D., aka Edred Thorsson, who should need no introduction for anybody who's been involved in the occult world for the last few decades. He's been the primary player in revitalizing the Northern Tradition of magic and the Runes, and bringing them back to prominence as a radically different, academically rigorous path in a marketplace saturated with neo-Kabbalism and Eastern mysticism. Flowers founded the Rune Gild as a vehicle for exploring the Northern mysteries, and has written over three dozen books on the Northern tradition and related subjects. His newest book, Icelandic Magic: Practical Secrets of the Northern Grimoires, explores the living grimoire tradition of Iceland—it's out now from Inner Traditions.
Via Wikipedia:
Stephen Edred Flowers (born May 5, 1953), commonly known as Stephen E. Flowers, and also by the pen-names Edred Thorsson, and Darban-i-Den, is a former American professor, scholar, runologist, runosophist, goði and proponent of occultism, Odianism, esoteric runosophy, Germanic mysticism, Asatru, and Mazdaism, being instrumental in the early establishment of the Germanic Neopagan movement in North America and has also been very active in Left-Hand Path occult organizations. He has over three dozen published books and hundreds of published papers and translations on a disparate range of subjects. Flowers advocates "Esoteric Runology and runosophy" and "Odianism" (occultist aspects of Germanic Neopaganism).
We had an excellent conversation on Icelandic magic, the Runes, initiation in the modern world and all kinds of other awesome territory. You'll love it!
If you enjoy this show, please check out my free course on magick. It's packed with informative reading, instructional videos, guided meditations and lots more, all on how to use meditation and mysticism to shape your life.
See you soon for more episodes of the show!