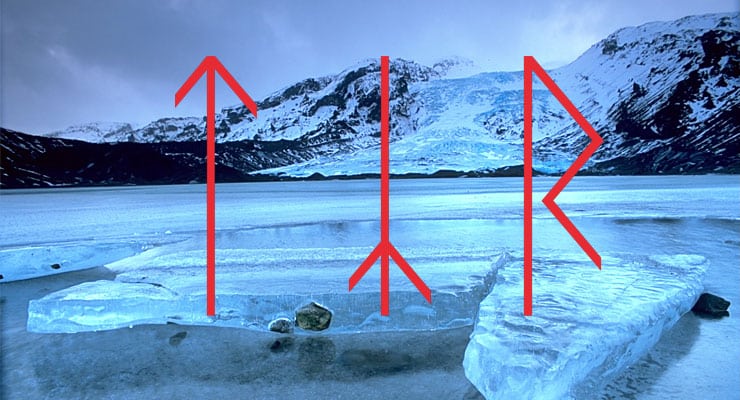 Incredible, mind-blowing documentary shows the occult, pagan, magickal side of Iceland reveals how the invisible world is still very much real on the magical island.
The following documentary—Investigation Into the Invisible World—explores the occult beliefs of people in Iceland. It delves deeply into the magical experiences of otherwise normal people in a very magical country—from seeing ghosts and clairvoyance to finding elves underneath stones. Iceland is a country, we must remember, where if the government is building a road, and the locals dream that elves live in the road's path, the government will cease building the road and wait for the elves to move on.
RELATED: Awesome Family Tree of the Norse Gods and Norse Mythology
The documentary is an incredibly eerie exploration into a place where people have a deep understanding of realities that exist just outside of our own, populated by hidden beings that exist at a "different frequency" than our own—dwarves, fairies, gnomes, light beings and many more. These "daimonic realities," as they have been termed by Fortean researchers, bear much in common with modern-day reports of UFO abduction.
RELATED: Stephen Edred Flowers on Icelandic Magic and the Runes
The documentary is eerie and compelling, like a David Lynch film, and shows how real magic is for so many people in our world, just outside of the well-lit roads of modern capitalist society. It will deeply challenge (or perhaps confirm) your beliefs about what reality is.
I visited Iceland briefly in 2008, and found it to be one of the most incredibly magical places I've ever experienced. From the jaw-dropping natural scenery to the beauty and hospitality of the people there, Iceland truly stole my heart and ignited me spiritually.
[is_visitor]To find out more about the occult and the modern practice of magick, check out Ultraculture's free course on chaos magick, which will give you everything you need to tap into the invisible world described in the video above, and make incredible and positive changes in your life![/is_visitor][is_lead]To find out more about the occult and the modern practice of magick, check out Magick.Me, our online school for magick, which will give you everything you need to tap into the invisible world described in the video above, and make incredible and positive changes in your life![/is_lead][is_customer]To find out more about the occult and the modern practice of magick, check out Magick.Me, our online school for magick, which will give you everything you need to tap into the invisible world described in the video above, and make incredible and positive changes in your life![/is_customer][is_subscriber]To find out more about the occult and the modern practice of magick, check out Magick.Me, our online school for magick, which will give you everything you need to tap into the invisible world described in the video above, and make incredible and positive changes in your life![/is_subscriber]
Image via