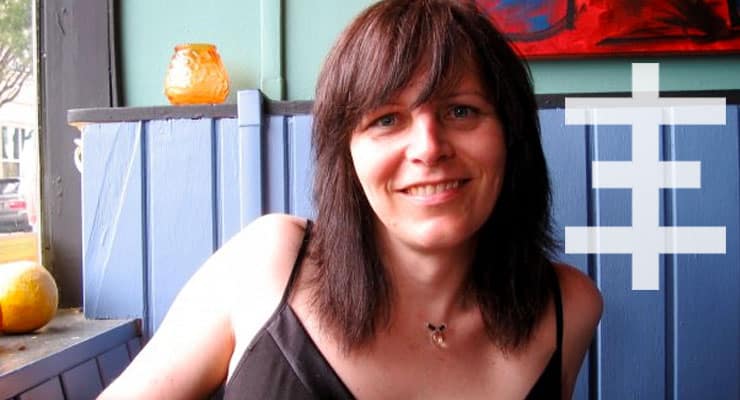 Caleigh Fisher Stops by the Ultraculture Podcast to Talk Magick, TOPY, Wilhelm Reich and Evolution
In the latest episode of the Ultraculture podcast, I'm talking to Caleigh Fisher, one of my oldest friends and a compatriot in the exploration not just of magick but in every area of consciousness expansion. Caleigh and I met back in 2000 or so on the Barbelith message board, a community of counterculture and occult thinkers that had sprung up around Grant Morrison's Invisibles
comic book, and then became close friends in real life when I moved to New York in 2003.
Caleigh ran an access point of the Temple of Psychic Youth
in Toronto in the 1980s, at which time she was deeply involved in investigating Wilhelm Reich's work with Orgone energy. Caleigh has been involved in the occult world for much longer than me, and has been closely associated with many of the key occultural flash points since the 1980s, so she was able to offer me a lot of guidance when I was first starting out. We used to have epic hours-long conversations about magick and conspiracy theories where we would try to dig into all the secret goings-on in the world and uncover what was "really going on"—always incredibly fun (and sometimes goofy) conversations to have! I really wanted to capture one of those great magical conversations for this podcast, and luckily that's exactly what I've been able to do.
Our conversation here ranges from magic to Wilhelm Reich to dark matter to the Necronomicon to sexual liberation to everything in between. It was incredibly fun to tape and I think you'll really, really enjoy it.
If you enjoy this show, please check out my free course on magick. It's packed with informative reading, instructional videos, guided meditations and lots more, all on how to use meditation and mysticism to shape your life.
(To make sure you get future episodes of the show in a timely way, please subscribe to the Ultraculture podcast at iTunes, here! You can subscribe to it on Soundcloud as well, if you like—the Soundcloud is here!)
See you soon for more episodes of the show!