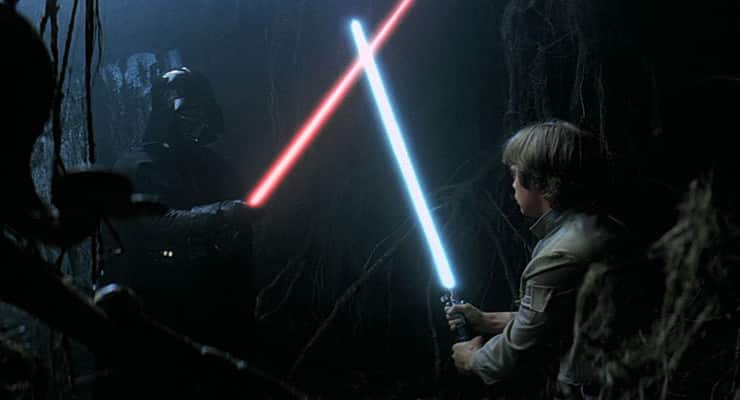 Spirituality isn't all sweetness and light: There's no way around doing your shadow work, and taking the important, and ultimately healing, journey into the underworld
What is shadow work, and why is it crucial to becoming a full person?
First, let's start with the basics: We all have multiple personality disorder, in a way. Every day, we perform different selves for our families, co-workers, friends, strangers, clients, bosses… the list goes on and on. Our public selves, private selves and a host of other selves emerge and adapt throughout the course of our lives. Of course, all of these selves overlap in many ways, and all of them make up the totality of who we are—but ask yourself, which of these selves are more of a performance, and which lean more towards the "authentic" you?
Which one reflects your true identity or purpose?
These are huge questions that people have struggled with for centuries. In a psychological sense, the process of answering these questions usually involves shadow work, a descent into your own personal underworld, in order to recognize what might be obscuring your ability to be the most authentic version of yourself you can be. Perhaps it is fear, insecurity, or ingrained beliefs. Perhaps it is the expectations that have been placed upon you by family, friends, or society, which you have never questioned. These are the demons of your psychological underworld that must be faced through shadow work.
RELATED: The Shocking True History of Baphomet, the Sabbatic Goat
Esoteric philosophy and practice provides numerous methods to find out what your true purpose or calling might be. This can involve meditation, magical practice and ritual, astral projection, increased self-awareness through critical thinking, visualization or trance states, experimentation with Tarot, or simply an effort to engage with different places or situations in order to push personal boundaries and challenge yourself.
These methods, when approached and used correctly, should not just provide a "magical" or "enlightened" persona to tack on to the growing list of surface identities that you perform to others; instead, they should aim to strip all that performativity away in order to find the essence at your center, from which true passion and meaning stems.
In many ways shadow work is an alchemical process, in that the goal is to transmute the personal lead that drags you down and blocks you, into the gold that will make you shine.
But how to start the process? For one, you can:
1. Be Open to the Change
Many traditions, both mainstream and occult, incorporate shadow work or an underworld descent as a part of their myths, beliefs and rituals. Often, the central character or initiate must confront painful situations or aspects of themselves that they cannot or do not want to deal with, but must deal with, in order to come to terms with the personal demons that hold them back. They must accept that change is inevitable for them, and adapt accordingly.
This process has been depicted in religion, mythology and stories both ancient and modern. Think Buddha, Jesus, Luke Skywalker, Prospero in The Tempest, Neo in The Matrix, numerous comic book heroes, and so many others. On the path towards becoming their most fully realized self, which in every case involved being ripped away from what they had accepted as their true identity or vocation in life, they all drudged through a period (or periods) of confusion and pain that tested and honed their idea of themselves. The darkness forged them anew because they were open to the change, and had the mental and emotional strength to deal with their underworld trials.
Some figures, however, did not made it through the darkness. Think Darth Vader, Pink in The Wall, or Dr. Faustus—to name just a few. They became trapped in their personal underworld, either because they could not accept the changes thrust upon them, or they could not adapt themselves to the circumstances they found themselves in. Rather than address the chaos within constructively, they went deeper into the darkness and let it control them, unchecked. When they were forced into their underworlds, they grasped on to modes of thinking or acting that incorrectly served the situation, which were based in arrogance or unwavering certainty. Their resistance to change and their failure to adapt reminds us of an important danger inherent in the descent:
2. Be Aware That the Darkness Can Consume You
Doing shadow work and coming to terms with the darker side of your personality can be horrifying, especially if you have consistently avoided it, or have filtered out any negative, sad or depressing thoughts because they are "not you" or they are "unproductive," or other such nonsense. These darker emotions, if dealt with properly through shadow work, can teach you what's wrong about a current situation or a certain period in your life, and show the path towards change. If not dealt with properly, they can build up and explode, or even become neuroses or psychoses. If you can face them openly, without succumbing to the fear or horror, you are on your way to becoming the best version of yourself—not because you denied or crushed them, but because you listened to them and took heed of the lessons they were trying to teach you.
But there is another way the darkness can consume you: by allowing it to become yet another persona, or a mask, without really dealing with the issues underlying it.
RELATED: Here's an Ancient Ritual for Contacting Your Holy Guardian Angel
In this situation, people think they are exploring and transmuting their inner chaos, when in fact what they are really doing is using the tools or methods of spiritual work to craft an exalted or "mystical" persona, which they ostentatiously display to others. Behind this spiritual persona the fears, anxieties and insecurities continue to consume them, and they never really address them. Instead of using the alchemical tools to burn away the impurities and transform the lead, or genuinely coming to terms with their spiritual chaos, they flaunt the tools to do such impressive feats, and brag about how enlightened or exalted they have become (or are becoming). This ego-gratifying display satiates them temporarily, and gives the illusion of having actually done something real, but in fact, nothing has changed internally. The inner chaos remains, festers, and will still manifest as psychosis or neurosis—only with a spiritual or mystical veneer.
The one way to avoid this trap, however, is to:
3. Treat the Tools of Shadow Work as Tools, Not as Your Identity
It's important to make sure that you aren't conflating the tools for self-realization with your identity. Esoteric methods can help you find your unique voice or purpose, but many people simply adopt and perform the methods of spiritual work as their identity, and stop there. They think that they are great magicians or spiritual masters because they bought a yoga mat and read a couple of books, or joined a special group, or posted a picture of their altar on Instagram. In fact, all they have done is (sometimes quite literally) put on a costume and engaged in the theatrical marketing of a persona. This kind of show and tell can be fun, but it can also be a huge distraction from the actual work.
There is a difference between cutting and pasting esoteric philosophy or imagery directly into your life without further thought or creative effort and opening yourself to esoteric philosophy or imagery in order to reveal the depths that you were previously afraid to delve into.
RELATED: The 7 Biggest Mistakes People Make When Learning Magick
By way of an example, picture an architect building a house. To build this house, the architect has many tools at her disposal—yet the architect's finished product (the house) will not resemble any of these tools. She will not build a hammer shaped house, nor will she simply mash all the tools together to create a structure that vaguely resembles a house. It is the same with spiritual methods in the service of crafting a fully realized identity: ostentatious display of the tools or methods accomplishes little, and creates or reveals nothing really new or distinctive about the self. Only the creation of a unique house through hard work—the lead being turned to gold—can truly do that.
Luke Skywalker, after all, did not become a Jedi simply by putting on a robe and carrying around a lightsaber. It was only after years of arduous encounters with the dark side, in which he came face to face with his own demonic nature and was able to recognize it, control it and learn from it, did he achieve the title. The tools he used did not give him the power to claim himself a Jedi; it was what they allowed him to reveal within himself that did.
Learn more about meditation and the spiritual journey in our free guide to chaos magick here. Start learning magick and occultism at Magick.Me, our online school for chaos magick. Start learning magick and occultism at Magick.Me, our online school for chaos magick. Start learning magick and occultism at Magick.Me, our online school for chaos magick.
Image © Disney. Via Star Wars Wikia