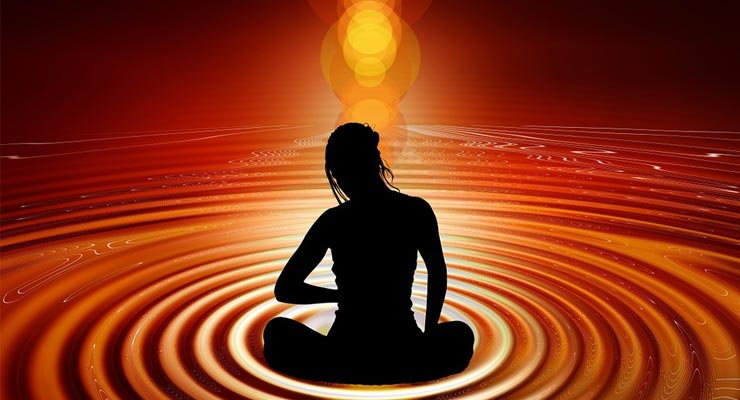 A new study shows that mindfulness meditation dramatically enhances sexual desire in women—yet another reason to start meditating!
Is mindfulness meditation going to be the new pillow talk?
A recent study found that mindfulness meditation practices positively effect sexual desire in women. This study—the first of its kind—looked at the effects of mindfulness practices on a group of 117 women in a range of ages, from 20s to 60s. The study employed exercises derived from cognitive behavioral therapy, as well as meditation in four 90-minute sessions, in addition to nightly homework assignments for participants.
The study is the first to utilize a control group to evaluate the effects of mindfulness for low female sexual desire. Compared to the control group, treatment significantly improved sexual desire, sexual arousal, sexual satisfaction and overall sexual functioning. Sex-related distress significantly decreased as well, along with orgasmic difficulties and depressive symptoms.
Low sexual desire is experienced by a majority of older women, 39% of women aged 45-64, and 22% of younger women. Research shows that these numbers are influenced by a woman's relationship satisfaction, mood, self-esteem, body image and age. Desire and arousal are minimally impacted by genital blood flow and genital congestion. This has turned any search for a "female Viagra" in the last decade into a fruitless endeavor, as it is difficult to measure female sexual arousal and desire in a traditional laboratory setting.
RELATED: Is it Possible to Meditate While Drunk? Actually, Yes
The findings of this study can lead to a windfall of treatment options for women experiencing mood fluctuation or dissatisfaction with life due to low sexual desire.
"Sexual health is an integral component of quality of life and sexual dysfunction impacts mood, well-being, relationship satisfaction, and many domains of quality of life. Improvements in sexual functioning can positively impact each of these domains," said Dr. Lori Brotto, one of the authors of the study.
Dr. Brotto has been studying the link between mindfulness and improved sexual desire in women for nearly a decade. She heads the Sexual Health Laboratory at the University of British Columbia, where she conducts much of her research on a wide range of sexual disorders affecting women.
In 2008, she published a study on the effects of Eastern techniques like mediation, yoga and acupuncture in treating low sexual desire in women. Dr. Brotto says that the next step for research on the subject is to look at brain imaging in patients following treatment.
While we've truly come a long way from outmoded diagnoses like "hysteria" and "penis envy" in clinically responding to sexual disorders in women thanks to the efforts of Dr. Brotto and colleagues, we probably still have a long ways to go.
To learn how to meditate for real, check out Ultraculture's course on meditation here!