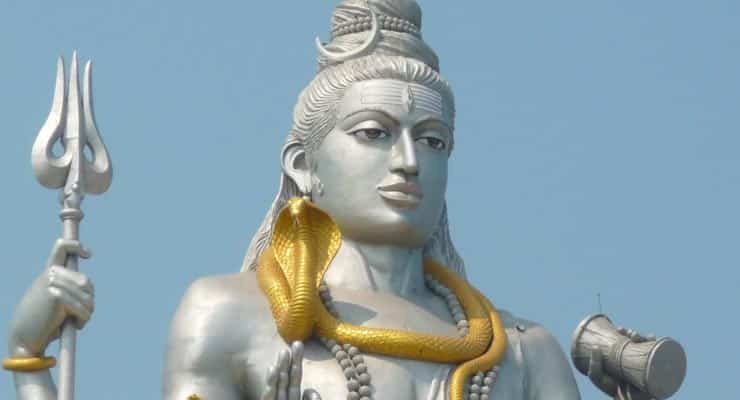 Is there a science of spirituality, that explains what spiritual experiences are and why they happen? Here's how neuroscience and bioanalysis are helping us understand how spiritual experiences are generated by the brain
Spirituality has long been seen by science as a delusion. But is there a science of spirituality? Can spiritual experiences actually be explained in terms of brain chemistry?
Human culture has attributed a great deal of religious and spiritual significance to the idea of sleep. Historical accounts and modern case studies describe the potential for an individual to experience multi-sensory hallucinations related to powerful religious imagery or emotion during states of sleep or advanced relaxation. In some cases, these experiences are correlated to trauma in the temporal lobe, while others occur naturally in healthy individuals. Recent advances in neuroimaging and bioanalysis provide new candidates for the physiological mechanisms behind sleep related religious experiences.
Sleep has been a major source of spiritual ideation since the earliest days of human culture (Melton & Baumann, 2010). Like all animals, humans evolved with distinct sleep patterns and experiences. Writings from ancient Egypt, China, India, and various other early centers of civilization apply humanity's inherent curiosity to the subject of sleep (Boyer, 2001). Religion and spirituality were two of the earliest human innovations to explore and explain the universe, so it's natural that sleep was incorporated into these systems. Today, many religious and spiritual movements around the world still maintain distinct beliefs and rituals related to sleep and controlled relaxation of brain activity (Melton & Baumann, 2010).
RELATED: The Psychonaut Field Manual: A Cartoon Guide to Chaos Magick
Though many modern scientists argue that spirituality is solely a product of culture, advances in neuroscience are beginning to offer an alternate explanation (Hardy, 2009). In recent years, neuroimaging technology has provided distinct anatomical and chemical systems that correlate highly with subjective spiritual experiences (Blanke, 2004; Williams, 2009). Thus, it is possible that humans evolved with distinct, organic compounds or structures that facilitate subjective spiritual experience. Just as sleep and spirituality have been linked with history and culture, these biological theories demonstrate a more concrete connection between the two. Evolutionary correlations between sleep and spirituality are apparent in the activity of the temporal lobe during sleep related spiritual experiences and the potential effects of trace amine neurotransmitters associated with the pineal gland.
The Temporal Lobe or the "Astral" Cortex and the Science of Spirituality
An out of body experience (OBE), in some traditions referred to as astral projection, is the feeling of leaving one's body and existing as a non-corporeal entity (Blanke, 2004). Individuals who have had an OBE often report a full sensory hallucination of floating above the physical body or even seeing multiple "copies" of themselves (Blanke, 2004). Other similar hallucinations include the sensory experience of visitation by a deity or powerful, non-human entity (Hagerty, 2009). Both phenomena are often accompanied by profound emotion and a sense of spiritual significance. The idea and importance of OBE's has existed in nearly every spiritual system since the advent of the written word (Miller, 1995). Many of these traditions suggest that OBEs are most often experienced during sleep or pre-sleep (Melton & Baumann, 2010; Williams, 2009). While many of these experiences may simply be dreams, studies show that distinct mechanisms in the temporal lobe facilitate the OBE and spiritual hallucination, especially during sleep and relaxation (Blanke, 2004).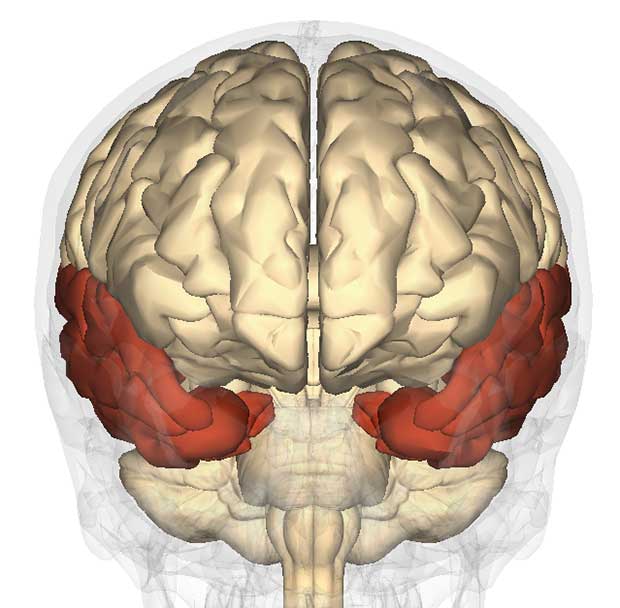 Nearly fifty percent of adults have reported an out of body experience or a significant spiritual experience during their lifetime (Hagerty, 2009). While they are often random or unpredictable, some circumstances have arisen during the last century that provide samples of individuals who experience these things more frequently. Some forms of epilepsy or trauma instigate out of body experiences and religious hallucinations (Hagerty, 2009). A study by Blanke (2004) examined a sample of individuals who experienced trauma to the temporoparietal junction. All of these individuals reported frequent OBEs, often during sleep or relaxation. Through a cross examination of these individual cases, Blanke isolated the anatomical structure behind the OBE to two distinct points in the TPJ. With one participant, the researchers were able to facilitate OBEs and profound hallucinations at will by stimulating those points with electrodes (2004).
RELATED: Holotropic Breathwork Will Get You High as F***
A series of case studies by V. S. Ramachadran discussed in an interview with the Goethe Institute (2006) found that temporal lobe seizures during sleep often create powerful religious experiences. When these seizures are focused in the TPJ, the experience is highly visual in nature; much like the OBEs examined by Blanke. Ramachadran speculates that "there is a neuronal basis for religious experiences. With this disorder, the nerve cells in and around the temporal lobe, which is closely related to the hippocampus and the amygdala both in terms of function and anatomy, are excited in an uncontrolled, convulsive manner a bit like an electric storm" (2006).
The aforementioned studies show evidence for spiritual experiences related to trauma to the temporal lobe, but another study suggests that the same region can create subjective spiritual experience in healthy individuals (Williams, 2009). This study examined the neurological mechanisms behind meditation, a process with many similarities to sleep. Meditation, from a neuro-electrical perspective, may be defined as a willful change in brain activity to more relaxed states (Williams, 2009). Similar to sleep, a descent to alpha and theta patterns occurs during many forms of meditation. Williams' study examined meditators from a variety of backgrounds, including Zen, transcendental and mindfulness-based practices. Many of these systems of meditation describe profound ecstasy, religious revelation, transcendence or OBE as commonplace experiences for advanced meditators. This study found that reports of these experiences were accompanied by sudden spikes in gamma activity across the temporal lobe. During these spikes, the rest of the brain tended to maintain alpha or theta levels of activity (Williams, 2009). Therefore, individuals without any traumatic injury to the temporal lobe or history of epilepsy were able to willfully create and control experiences similar to those with trauma. It is reasonable to speculate that these conditions may occur occasionally in individuals who do not regularly practice meditation or have recurring neurological problems, and may explain the high rates of subjective spiritual experiences during sleep or pre-sleep relaxation.
The Pineal Gland and the "God Hormone" as the Keys to the Science of Spirituality
The chemical N-Dimethyltryptamine (DMT) is a naturally occurring tryptamine similar to LSD or psilocybin. When ingested or otherwise consumed by a human, DMT causes intense and overwhelmingly spiritual hallucinations. Many studies report the experience of leaving the physical body and interacting with beings identified as deities. These experiences are often interpreted as life-changing and deeply meaningful. Though other psychedelic compounds may create similar subjective experiences, DMT is a candidate for a biological mechanism of spirituality because it is produced within the human body (Riba, 2003).
One study used mass spectrometry to measure levels of N-DMT in human cerebrospinal fluid (Shen, Jiang, & Yu, 2009). These levels varied greatly between individuals, from 10,000 ng/L to 100,000 ng/L. This evidence suggests that psychoactive levels of DMT may be present within the human body at times (Shen et. al., 2009). While the metabolic source of DMT is unknown, many researchers point to a section of the brain implicitly connected with sleep.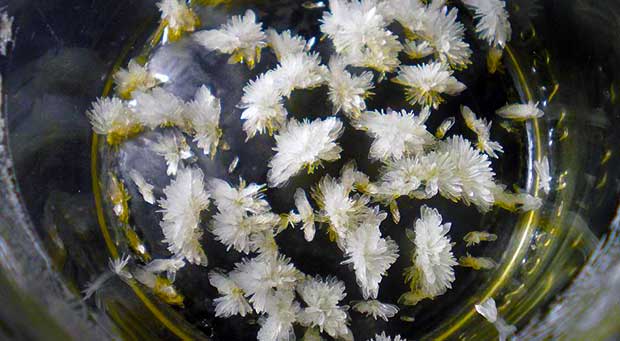 The pineal gland is a small endocrine structure that produces melatonin. Melatonin, derived from serotonin, is a key hormone in the regulation of the sleep-wake cycle (Macchi, 2004). According to Dr. Rick Strassman of the University of New Mexico (2001), DMT is secreted from the pineal gland because that is the only location that holds all of the enzymatic material necessary for endogenous DMT synthesis. This theory was supported with a study by Cozzi (2011) that found the materials associated with the biosynthesis of DMT within the pineal gland of rhesus monkeys. A follow up study by Strassman, McllHenny and Barker (2012) found DMT metabolites in human urine, supporting the theory that DMT does play a role in the function of the human nervous system.
RELATED: What Happens When You Smoke DMT While Peaking on LSD?
Various theories exist regarding the extent to which DMT effects perception. Callaway (1988) postulated that DMT may be responsible for dream imagery and experience. There are certainly similarities between dream experience and an artificially induced DMT hallucination. Both report a separation from the physical body, existence in a novel or mutable space, and the ability to interact with distinct entities within this environment. Since the levels of DMT fluctuate within the body, it is possible that particularly high levels of DMT at any given time may be responsible for transcendent experiences. Visitation by angels, deities or religious icons, as well as OBEs, are common experiences between spiritual dreams and DMT hallucinations.
Theological Biology, Evolutionary Theology and the Science of Spirituality
There are two major focal points for future research into the science of spirituality related to sleep and spiritual experiences. The first is to develop a further understanding of the mechanisms within the temporal lobe. Traditionally, the roles of the temporal lobe are understood as functions of sense, language, memory and emotion. In addition to these roles, it is possible that regions of the temporal lobe are specialized to spirituality. In other words, it is arguable that the human brain evolved with the capacity for deeply personal spiritual experience and its physical mechanism is rooted in the temporal lobe. Advances in transcranial magnetic stimulation and neuroimaging will help isolate more specific areas in the temporal lobe associated with spiritual experience.
The other area of research into the science of spirituality that will provide more information is the study of DMT and other trace neurotransmitters. Expanding upon Strassman's theories, researchers may be able to understand the biosynthesis of DMT within the brain. Like serotonin or dopamine, it is possible that DMT plays a larger role as a neurotransmitter beyond simply causing hallucinations. Wallach (2009) suggests that DMT may be a factor in our normal experience of reality, daydreaming, and other natural states of mind. This field of study will not only provide insight into dreams and spirituality, it will also help humanity understand the mysteries of personal subjective experience, cognition, and visualization.
Conclusion: Is There a Science of Spirituality?
The evidence that spiritual experience is a biological process suggests that humans evolved with spirituality, and that a science of spirituality can be uncovered. The unity of civilization allowed human beings to succeed as a species. Since the first tribes built the first shelters, spirituality has been a unifying force that provided a sense of community and a sense of power over the environment. Thus, it is apparent that the capacity for spirituality provided an evolutionary advantage to the human species. If religion is indeed a biological phenomenon, it would explain why all of human history is inseparably enmeshed with theological significance. Even today, as science abolishes the mysteries of the universe that spirituality once attempted to explain, religion still plays a key role in all of the world's cultures. There is a false belief in Western culture that science and religion are mutually exclusive. Through an examination of spirituality, sleep and the brain, it is apparent that religion is a naturalistic phenomenon, and like all of nature, it may be interpreted through the lens of a science of spirituality.
To learn how to trigger your own spiritual experiences and make conclusions from your own data, check out our free guide to chaos magick. Magick.Me, our online school for chaos magick. Magick.Me, our online school for chaos magick. Magick.Me, our online school for chaos magick.
References
Blanke, O. (2004). Out-of-body Experience and Autoscopy of Neurological Origin. Brain, 127(2), 243-258.
Boyer, P. (2001). Religion explained: the evolutionary origins of religious thought. New York: Basic Books.

Cozzi, N., Mavlyutov, T., Thompson, M., & Ruoho, A. (2011). Indolethylamine N-methyltransferase expression in primate nervous tissue. Social Neuroscience, 37, 19-40.
Hagerty, B. B. (2009, May 19). Are Spiritual Encounters All In Your Head?: NPR. NPR : National Public Radio : News & Analysis, World, US, Music & Arts : NPR. Retrieved June 29, 2013.
Hrdy, S. B. (2009). Mothers and others: the evolutionary origins of mutual understanding. Cambridge, Mass.: Belknap Press of Harvard University Press.
Macchi, M., & Bruce, J. (2004). Human Pineal Physiology and Functional Significance of Melatonin. Frontiers in Neuroendocrinology, 25(3-4), 177-195.
McIlhenny, E. H., Riba, J., Barbanoj, M. J., Strassman, R., & Barker, S. A. (2011). Methodology for and the Determination of the Major Constituents and Metabolites of the Amazonian Botanical Medicine Ayahuasca in Human Urine. Biomedical Chromatography, 25(9), 970-984.
Melton, J. G., & Baumann, M. (2010). Religions of the world a comprehensive encyclopedia of beliefs and practices (2nd ed.). Santa Barbara, Calif.: ABC-CLIO.
Miller, S. (1998). After death: how people around the world map the journey after life. New York: Simon & Schuster.
Ramachadran, V.S. (2009) Challenge of the Religions – Renaissance of the Religion. Deutsch lernen, Kultur erleben – Goethe-Institut . Retrieved June 29, 2013.
Riba, J. (2003). Human Pharmacology of Ayahuasca: Subjective and Cardiovascular Effects, Monoamine Metabolite Excretion, and Pharmacokinetics. Journal of Pharmacology and Experimental Therapeutics, 306(1), 73-83.
Shen, H., Jiang, X., & Yu, A. (2009). Development of a LC-MS/MS method to analyze 5-methoxy-N,N-dimethyltryptamine and bufotenine, and application to pharmacokinetic study. Bioanalysis, 1(1), 87-95.
Strassman, R. (2001). DMT: the spirit molecule: a doctor's revolutionary research into the biology of near-death and mystical experiences. Rochester, Vt.: Park Street Press

Wallach, J. (2009). Endogenous Hallucinogens as Ligands of the Trace Amine Receptors: A Possible Role In Sensory Perception. Medical Hypotheses,72(1), 91-94.

Williams, B. (2009, June 7). A Glimpse into the Meditating Brain. University of New Mexico.