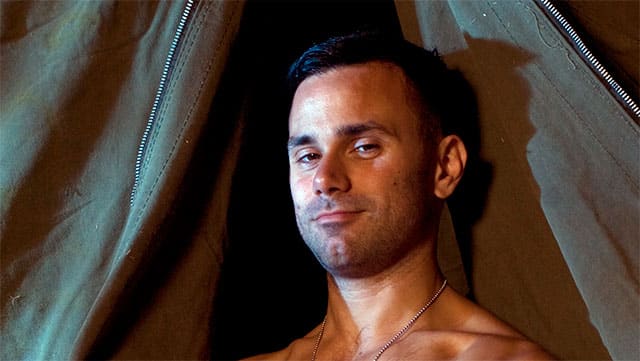 Adult Performer and Esoteric Thinker Conner Habib Stops by the Ultraculture Podcast to Chat About Consciousness and Magick
Conner Habib is a gay porn star and educator, as well as being a student of the works of esoteric thinker Rudolf Steiner.
He's written for Salon, Out and many others—and is currently making a name for himself with a pro-sexuality, pro-spirituality message. After studying at the University of Massachusetts with evolutionary biologist Lynn Margulis, Conner left a career in academia and education to set sail on the high seas of adult entertainment—and also as an independent writer and lecturer. His candor and openness as a pro-sexuality advocate are matched by his eloquence as a speaker on the subject of experimental spirituality and magick. In short, he's the Timothy Leary of gay porn—and the embodiment of Middle America's worst nightmares. It might be good, then, that Middle America doesn't know he exists.
RELATED: The Psychonaut Field Manual: A Cartoon Guide to Chaos Magick
Conner stopped by the Ultraculture podcast to have a chat about magick and the Western Esoteric Tradition—the tradition of scientifically-minded inquiry into the spiritual world which runs throughout Western history and has been represented by thinkers like Steiner, Gurdjieff, Aleister Crowley and many, many others.
We had a great conversation not only about spirituality and "higher consciousness" but also about the nature of the self, interconnectedness, meditation, Steiner, Crowley, Gurdjieff, Lynn Margulis, the Gaia Hypothesis and many other avenues of higher consciousness. It was a great chat, enlivened by Conner's insistence on warmth and compassion.
If you enjoy this show, please check out my free course on magick. It's packed with informative reading, instructional videos, guided meditations and lots more, all on how to use meditation and mysticism to shape your life.
(To make sure you get future episodes of the show in a timely way, please subscribe to the Ultraculture podcast at iTunes, here! You can subscribe to it on Soundcloud as well, if you like—the Soundcloud is here!)