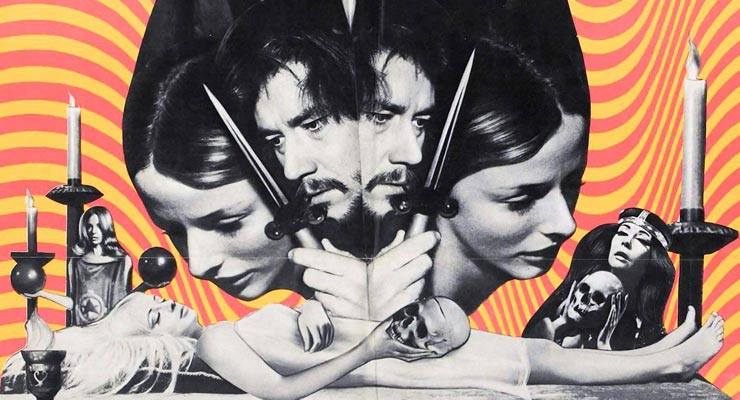 Simon Sinistrari, the Magus Who Lives in a Storm Drain, is the Star of 1971 Ultra-Obscuro Occult Cinema Classic "Simon King of the Witches"
Since hearing about it last week (via Brooklyn's new occult shop Catland), I've watched this early 70s B-movie "masterpiece" several times—I would say that it's of its time, but I'm amazed that "Simon King of the Witches" was ever made, even in psychedelic 1971.
The film follows the ever-so-subtly named Simon Sinistrari (Andrew Prine), a practicing ceremonial magician who lives in a storm drain underneath Los Angeles, where he hoards his occult gear and emerges to scrape out a few dollars by selling talismans and giving tarot readings to bored LA socialites. It's all to support his secret magical plan to harvest the power of the Gods, of course. He picks up a new protege in prison, Turk (George Paulsin), a male prostitute, who he brings to his storm drain to train in the basics of ceremonial and sexual magick. The sequence was almost certainly the inspiration for the first four issues of Grant Morrison's The Invisibles (they even summon a giant pulsating red ball in one sequence, just like the "Barbelith" satellite in The Invisibles).
More hijinks ensue as Simon and Turk get caught up in all kinds of entanglements with high society and the cops; Simon attempts sex magick with both the DA's pill-popping daughter and a gay hustler; a witches' orgy led by Warhol superstar Ultra Violet is attended—and, when the heat comes down, Simon uses magick to curse… the whole establishment, man!
RELATED: Here's 9 Great Movies About Magick and the Occult
It's utterly, ineffably, pricelessly and even non-ironically wonderful. In addition to the influence on The Invisibles, the cynical magus Simon also had to be the prototype from which Alan Moore drew John Constantine, and quite probably the impetus behind the name "Simon" used for the mass-market Necronomicon put out by Avon Books in the late 70s.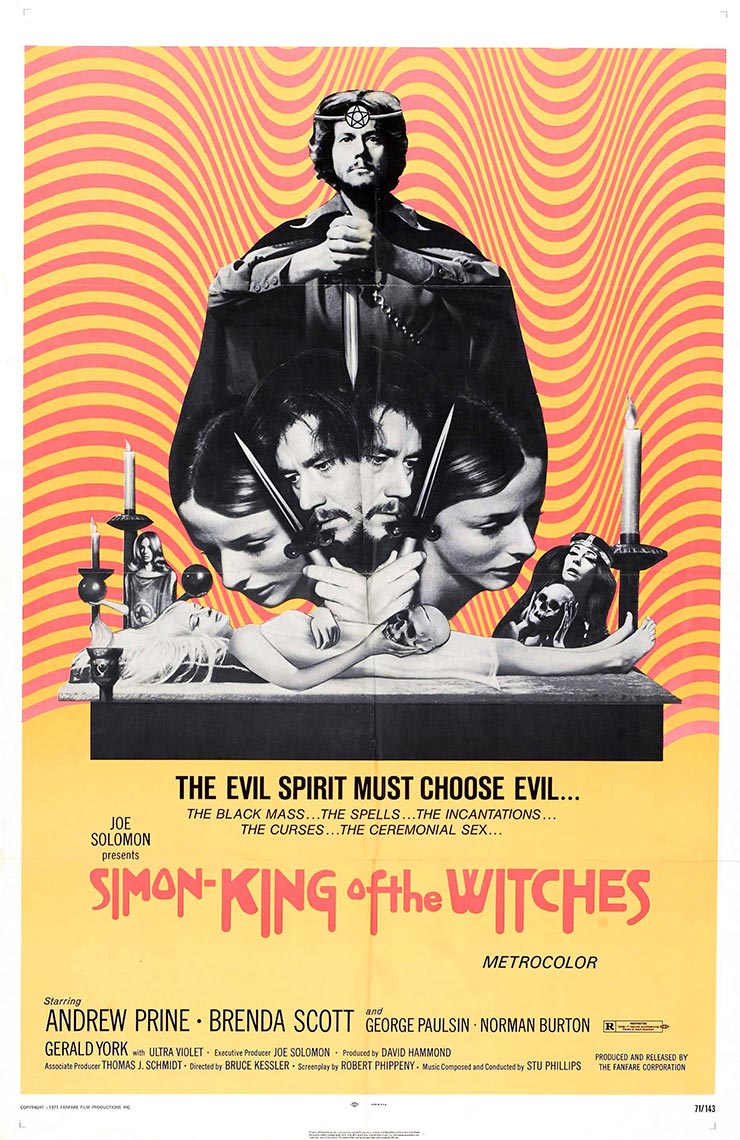 If you dig this kind of shit—and you know who you are—watch this beyond-amazing movie. It's all on YouTube (I've embedded the first part below)—except, sadly, the bit with the naked orgy and gay sex magick, which somebody apparently decided was too much for YouTube. "Simon King of the Witches" is, however, available on DVD.

[is_visitor]Check out our free guide to chaos magick here.[/is_visitor][is_lead]Start learning magick and occultism at Magick.Me, our online school for chaos magick.[/is_lead][is_customer]Start learning magick and occultism at Magick.Me, our online school for chaos magick.[/is_customer][is_subscriber]Start learning magick and occultism at Magick.Me, our online school for chaos magick.[/is_subscriber]