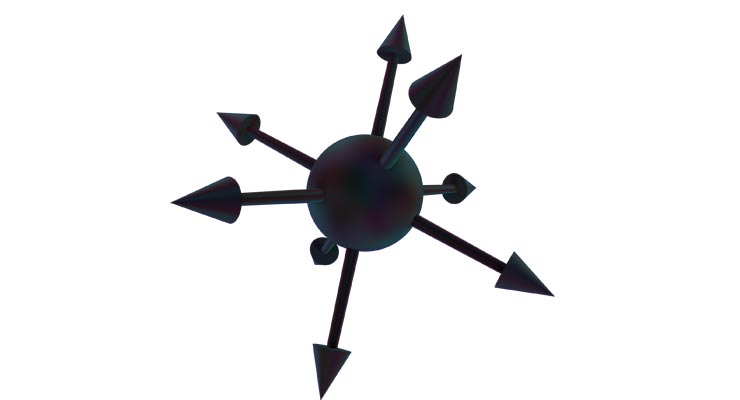 Nostalgic memories of the online occult underground from the late 90s and early 00s, which coalesced around sites like Fenwick Rysen's Chaos Matrix
I recently went on a small nostalgia tweet spree about my chaos magick days on my Twitter, and finding early magical community on sites like Barbelith and Fenwick Rysen's Chaos Matrix: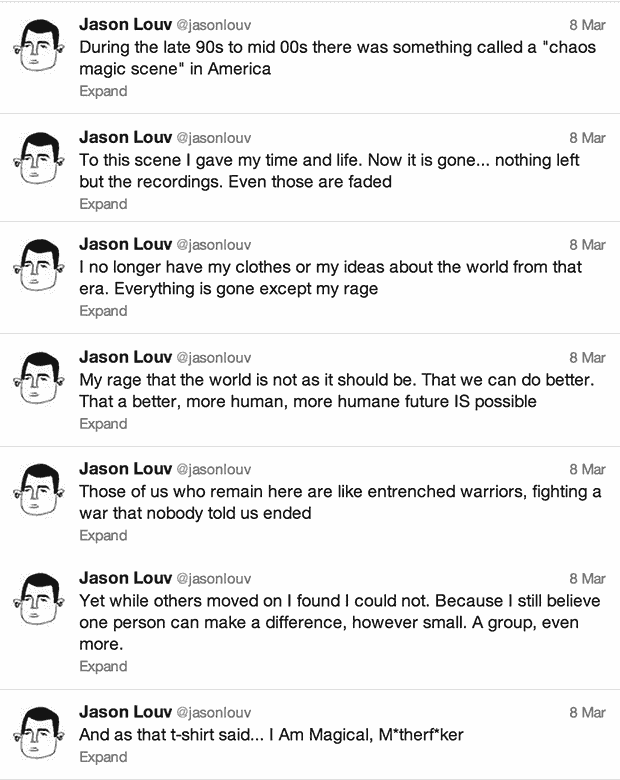 Chaos magick can be boiled down to a few simple approaches to reality:
The world is infinite and magical in its wonder and complexity and we will never understand it all. Therefore, everything in the world is just somebody's story about what the world is, and either it works for them or doesn't. The stories about reality that you've inherited probably keep you stuck in the same rut that everybody around you is stuck in, so if you want out, rewrite your story and see what happens.

There is no such thing as religious truth.

However, your brain and nervous system can be profitably rewired by the same tricks that religions have been using for thousands of years (ritual, trance, symbolism), so you might as well learn and apply them. Self-created symbolic representations of desire (sigils) plus sufficiently altered states of consciousness are a good place to start warping your mind.
RELATED: Here's 8 Celebrities Who Practice Chaos Magick
Chaos magick has the same root impulse as every other gnostic or shamanic cult: Reject priesthood and inherited secrets and figure out the secrets of the universe yourself by actively getting out of your head and looking for them.
Chaos magick started in the 1970s in Leeds, England. It got popular in the 80s through industrial music and even more popular in the 90s through comic books. By the time I showed up there was an active and thriving scene that I had quite a bit of fun running around in until I largely grew out of the stylistic trappings. (By the time most chaos magicians hit 30 they are either dead, succumb to social pressure and become norms, or calcify and settle on whatever they decided was the "truth" about reality, and become acolytes of one religious system or another.)
For a little bit of archaeological fun, please see the Chaos Matrix (link is here), which was a crucial hub for all of us back in the early days of the Internet. This site may look laughably simplistic to cynical 21st century post-Eschaton minds, but I assure you that finding it and applying its content was like opening the gates of infinity back then, a total mind-torque that led to some utterly bizarre and transformative experiences for all concerned. (There is a ritual written by 18-year-old me somewhere on the site, bonus points if you can find it.) As far as the Chaos Matrix, this was 1995-98 we're talking about here. Long before The Matrix, Supernatural or the 10,000 commodified occult-themed shows and bands that the LA entertainment machine has pumped out since. Back then all we had was Mondo 2000, The Invisibles and Psychic TV. It was a scene consisting of a very few (and truly strange) people that seems disproportionately large in my mind, probably because my mind is permanently warped out of shape by those days.
RELATED: 5 Ways Grant Morrison's The Invisibles Predicted the Future
Like a sand mandala, all of that has blown away in the wind now, but every grain of sand was a seed, planting strange weeds that grew irrevocably intertwined with the culture that we now live in. And we water them still…
(For more, see my book Generation Hex, in which I took a snapshot of the occult underground before everybody grew up. Check out a recording of the launch party for the book at Alex and Allyson Grey's Chapel of Sacred Mirrors here, which I think perfectly captures what we were all feeling and thinking at the time.)