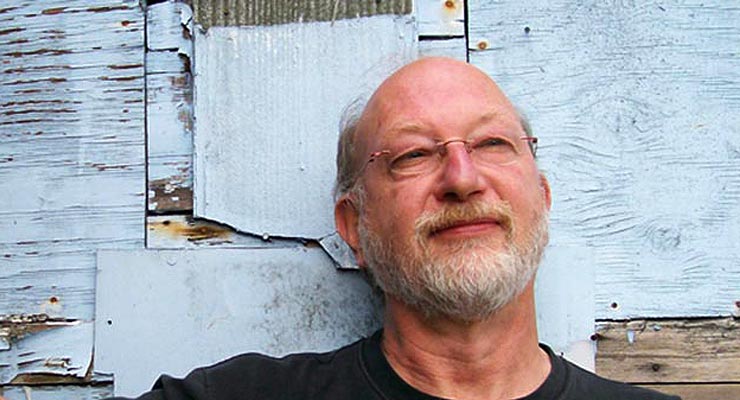 Dennis McKenna, the older brother of the late psychedelic legend Terence McKenna, chronicles the duo's shamanic adventures in the Amazonian rainforest in his new book The Brotherhood of the Screaming Abyss
The Brotherhood of the Screaming Abyss, ethnopharmacologist Dennis McKenna's account of his life with his older brother, psychedelics pioneer Terence McKenna, is out now (you can get it here). Must have been a real trip (zing!) having the erudite, expansive psychonaut as your bro.
Dennis and Terence, his "mentor and tormentor," were exceptionally close—they shared a life-changing, infamous expedition to the Amazon in 1971, where their psilocybin-chomping and ayahuasca-swilling led to major alchemical epiphanies about the nature of hyperdimensionally metabolized tryptamine, December 21, 2012 and what have you.
The 20-year-old Dennis earned his psychedelic stripes there by figuring out how to vocally generate an energy field that can rupture three-dimensional space.
RELATED: You Can Now Buy Ayahuasca on Amazon.com. Merry Xmas!
(Before you ask, it involved using 'shrooms as a superconductor to help bind the beta-carboline alkaloids present in ayahuasca to DNA, in a process that was meant to alter the latter so that we could receive messages from, uh… the living mind of the cosmos—as Terence says, it was meant to "transform Homosapiens into galaxy-roving bodhisattvas").
Dennis must have been a top lad to come up with that, and he would surely have set the standard for vision questing, but things didn't quite pan out. Instead, he went on a shamanic mind-ramble for a few days, which still produced some pretty epic results—the McKennas' True Hallucinations spells it all out in heady detail.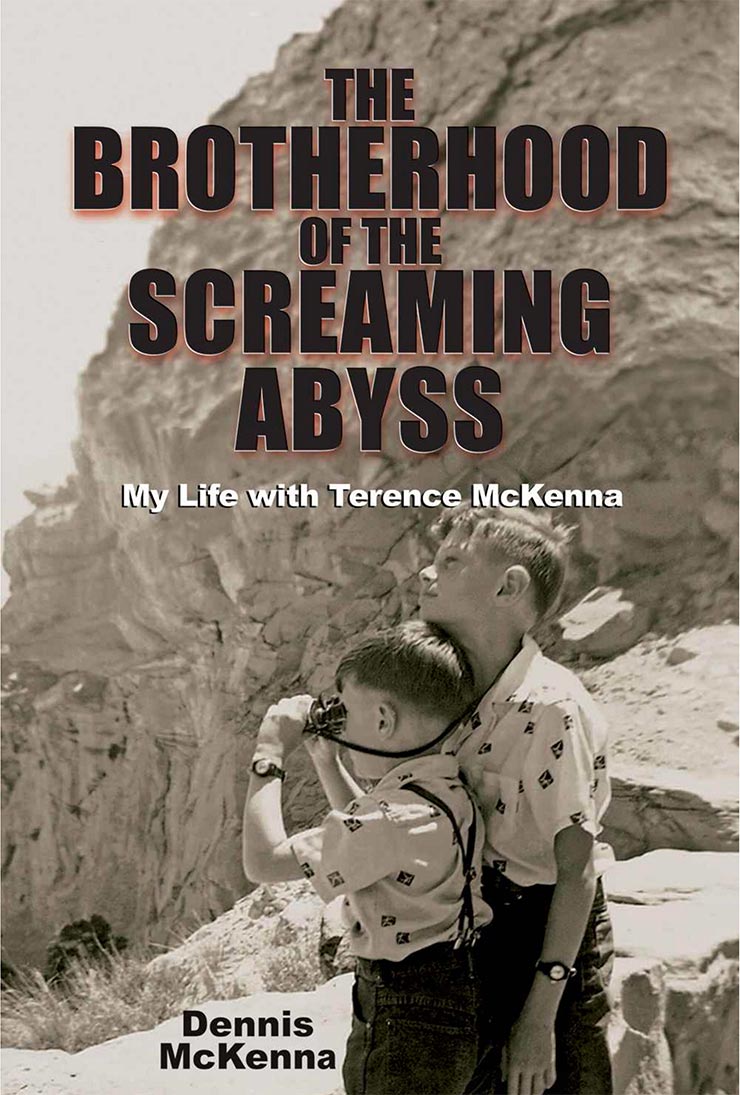 It's in this same adventure that Terence has his infamous UFO experience, giving rise to his I Ching/Timewave Zero theory, and bolstering his belief that our galaxy teems with intelligent aliens who are way, way more awesome than us.
Crowdfunded on Kickstarter, The Brotherhood of the Screaming Abyss goes far beyond this seminal "Experiment at La Chorrera" moment in the McKennas' lives, though—it's a full-on exploration of magical modalities and dreams and drugs shared over 60 years. It explains, too, how the brothers' personalities led them down different paths—Dennis chose a far quieter one than iconic showman Terence—though as an ethnopharmacologist, he still stayed close to their shared roots.
RELATED: The Psychonaut Field Manual: A Cartoon Guide to Chaos Magick
As Erik Davis says in his review: "Dennis provides illuminating intellectual and biographical contexts for all that evocative talk about aliens, mushroom lords, magic, and the curious notion of the Timewave… this is a countercultural classic, gritty balast for the UFO at the end of history."
I gotta admit, I'm surprised McKenna hasn't tried to sell it just by saying: "If you like drugs, you'll like this."
You can pick up The Brotherhood of the Screaming Abyss at Amazon now. Below, check out a recent Dennis McKenna appearance on the Joe Rogan Experience.
(This article was contributed by Ultraculture friend Eli Lee.)