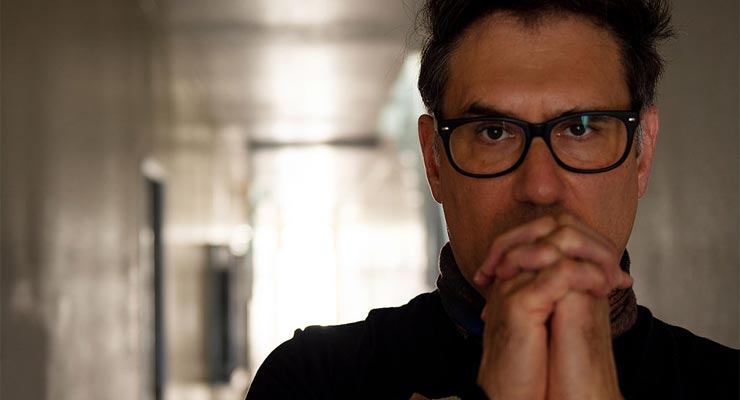 Author Mitch Horowitz returns to the podcast to discuss his new book The Miracle Club, and the incredible power of the mind to shape reality itself—a power available to anybody, anywhere, at all times… NOW.
Returning to the podcast for the second time, author Mitch Horowitz stops by to discuss his new book The Miracle Club: How Thoughts Shape Reality, an examination and critical update of the New Thought movement, the uniquely American school of thought that suggests that the mind itself can shape one's life and reality to a profound, perhaps even absolute level.
Mitch and I had an excellent discussion over a five-star breakfast—enjoy one of the absolute best episodes yet of the podcast!
Here's a bit more about The Miracle Club, via Amazon. (You can pick up The Miracle Club here!)
Following in the footsteps of a little-known group of esoteric seekers from the late-nineteenth century who called themselves "the Miracle Club," Mitch Horowitz shows that the spiritual "wish fulfillment" practices known as the Law of Attraction, Positive Thinking, "the Secret," and the Science of Getting Rich actually work. Weaving these ideas together into a concise, clear formula, with real-life examples of success, he reveals how your thoughts can impact reality and make things happen.

In this "manual for miracles," Horowitz explains how we each possess a creative agency to determine and reshape our lives. He shows how thinking in a directed, highly focused, and emotively charged manner expands our capacity to perceive and transform events and allows us to surpass ordinary boundaries of time and physical space. Building on Neville Goddard's view that the human imagination is God the Creator and Ralph Waldo Emerson's techniques for attaining personal power, he explores the highest uses of mind-power metaphysics and explains what works and what doesn't, illuminating why and how events bend to our thoughts. He encourages readers to experiment and find themselves "at the helm of infinite possibilities."

Laying out a specific path to manifest your deepest desires, from wealth and love to happiness and security, Horowitz provides focused exercises and concrete tools for change and looks at ways to get more out of prayer, affirmation, and visualization. He also provides the first serious reconsideration of New Thought philosophy since the death of William James in 1910. He includes crucial insights and effective methods from the movement's leaders such as Ralph Waldo Emerson, Napoleon Hill, Neville Goddard, William James, Andrew Jackson Davis, Wallace D. Wattles, and many others. Defining a miracle as "circumstances or events that surpass all conventional or natural expectation," the author invites you to join him in pursuing miracles and achieve power over your own life.
You're really, really going to enjoy this episode.
Oh, and by the way: This podcast now has its very own Patreon. There's only one supporter tier—I've kept it simple—and you get tons of goodies for helping to keep this show going. First and foremost, you get access to the raw audio of upcoming interviews as soon as I record them (there's already one up there), meaning you get to hear new interviews weeks in advance. Check out the Patreon and become a supporter here.
Check out the Ultraculture podcast minisite to subscribe to the show, and please become a supporter on Patreon! Enjoy the show!
Special thanks to The High Masters for the music in this show!