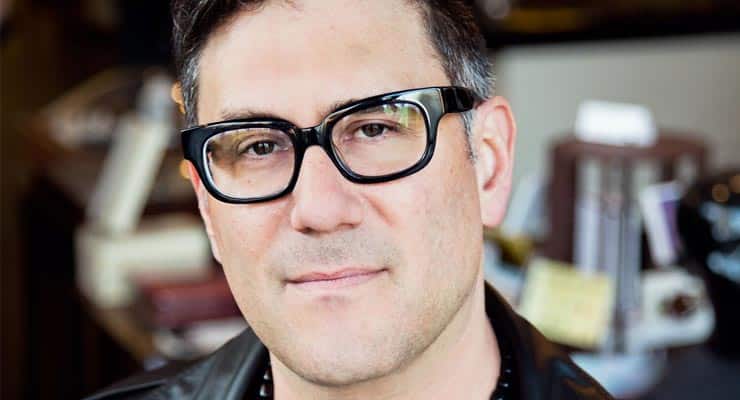 Ultraculture, Episode 20: Mitch Horowitz on the Power of Positive (and Satanic) Thinking—and a Memorial for Adam Parfrey
Yes hello! I at last have a new episode of the long-suffering—but now fully revived—Ultraculture podcast. Now that John Dee and the Empire of Angels is done and I've been making headway with marketing the book, it's time to get the podcast back going, once again on a regular basis. This week I spoke to Mitch Horowitz, the PEN-award winning author of Occult America, One Simple Idea, the upcoming The Miracle Club and several more. We had a great chat about the power of positive thinking, the occult history of America, his new-found fascination with Satanism, and lots more. I've also attached the video of our conversation below—conducted in, of all places, Manly P. Hall's old office at the Philosophical Research Society in Los Angeles.
I've also recorded a long intro (not in the video) in which I offer a memorial and tribute to Adam Parfrey, publisher of Feral House books, who sadly and shockingly passed away this week.
A bit more about Mitch Horowitz, via Mitch's site:
Host of the New Thought Channel series One Simple Idea, Mitch Horowitz is a PEN Award-winning historian and the author of books including including Occult America (Bantam);  One Simple Idea: How Positive Thinking Reshaped Modern Life (Crown); Mind As Builder: The Positive-Mind Metaphysics of Edgar Cayce (A.R.E. Press); and the forthcoming The Miracle Club: How Thoughts Become Reality (Inner Traditions), available for pre-order now.
Mitch has written on everything from the secret life of Ronald Reagan to the war on witches for The New York Times, The Wall Street Journal, The Washington Post, Salon, Politico, and Time.com. He is the voice of popular audio books including Raven, the "definitive account of the Jonestown massacre" (Rolling Stone), which is now in production as an HBO miniseries, as well as Alcoholics Anonymous and The Jefferson Bible. Mitch has discussed alternative spirituality on CBS Sunday Morning, Dateline NBC, CNN, and throughout the national media.
A longtime publishing executive, Mitch has published authors, living and dead, including David Lynch and Manly P. Hall. Mitch and his wife raise two sons in New York City.

Make sure to subscribe to the Ultraculture podcast on iTunes, through the Podcasts app on iOS, or wherever works best—and don't forget to follow me on Twitter and Instagram. Enjoy the show!
Mitch Horowitz on the Power of Positive (and Satanic) Thinking
You can see the video of this conversation below.