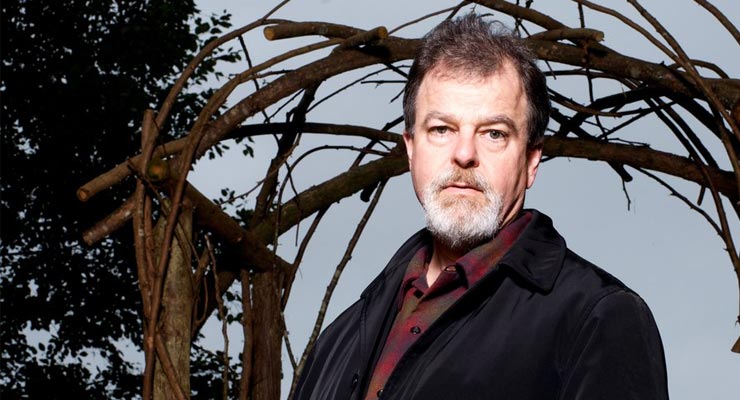 Remembering the late, great, Adam Parfrey—publisher of Feral House books, fearless opponent of American conformity, champion of the outsider, and a mentor and friend
Today on the podcast, I'm remembering one of my greatest mentors, and one of the most legendary occult publishers of all time—Adam Parfrey of Feral House.
Since the 1980s, Adam fearlessly published some of the most "out there" material ever on magick, the counterculture and the occult—including books by or about Jack Parsons, Aleister Crowley, Anton LaVey, the Process Church of the Final Judgment and more—including "Thee Psychick Bible," my book with Genesis P-Orridge. Magick as we know it would not exist in the same form if it wasn't for Adam going to such lengths to find, publish, and champion such obscure material.
In this episode of the podcast, I sat down with Adam's biographer to discuss his work, the history of the underground occulture since the 1980s, and Adam's take on the weird and wild occult world.
Here's a bit more about Adam, via Wikipedia:
Adam Parfrey (April 12, 1957 – May 10, 2018) was an American journalist, editor, and the publisher of Feral House books, whose work in all three capacities frequently centered on unusual, extreme, or "forbidden" areas of knowledge. A 2010 Seattle Weekly profile stated that "what Parfrey does is publish books that explore the marginal aspects of culture. And in many cases—at least back when his interests were almost exclusively transgressive—he sheds light on subjects that society prefers to leave unexplored, carving a niche catering to those of us with an unseemly obsession with life's darkest, most depraved sides."
Oh, and by the way: This podcast now has its very own Patreon. There's only one supporter tier—I've kept it simple—and you get tons of goodies for helping to keep this show going. First and foremost, you get access to the raw audio of upcoming interviews as soon as I record them (there's already one up there), meaning you get to hear new interviews weeks in advance. You also get special status on the Magick.Me Discord, and the joy of knowing that this show will continue long into the future! Check out the Patreon and become a supporter here.
Check out the brand new Ultraculture podcast minisite to subscribe to the show, and please become a supporter on Patreon! Enjoy the show!
The music used in this show is from Sordid Evening of Sonic Sorrows by Parfrey himself. Special thanks to Jessica Parfrey at Feral House for OK'ing its use in this episode.

Check out the show here!