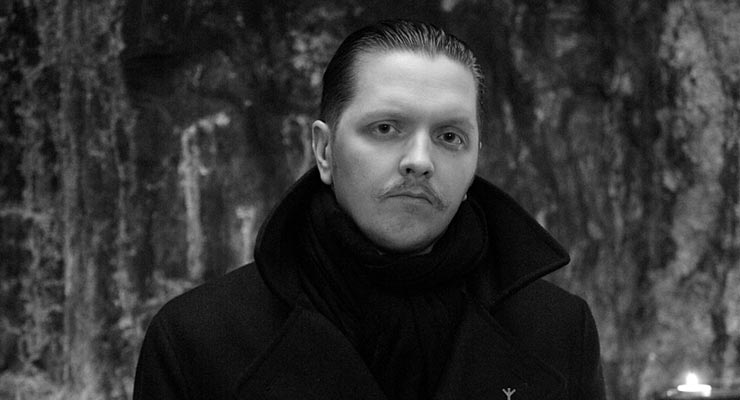 Ultraculture, Episode 24: Aki Cederberg talks about his new book Journeys in the Kali Yuga, learning from Naga Babas in India, and his quest to revitalize the Northern Tradition
Yes hello! In this week's episode of the Ultraculture podcast, I finally got to sit down and talk with Aki Cederberg, the author of the new book Journeys in the Kali Yuga, out now from Inner Traditions. Aki is an excellent writer and has a lot to share about not just the sacred traditions of India, but about re-sacralizing the West—a project we share in common. We had a great time talking about (among lots of other things):
• The decay of the soul of modern man;
• Aki's journeys in India, and his time spent learning magic from the Naga Baba sect;
• His return to Finland, and his rediscovery of his own sacred traditions in Europe;
• The importance of resurrection the pagan, pre-Christian traditions of Europe;
And lots, lots more. You're really going to enjoy this episode.
More about Aki, via his site:
Aki Cederberg is a writer, musician, filmmaker and traveler from Helsinki, Finland. 
Coming from a hereditary line of priests and doctors on one side, and seafarers on the other, many of Cederberg's interests and passions can be derived from these ancestral streaks. Relating to his engagement with various esoteric traditions of which he has sought first-hand experience and knowledge, as well as his interest in sacred sites both ancient and modern, he has travelled extensively.
Cederberg has written a book published in Finnish language titled Pyhiinvaellus: Matkalla Intiassa ja Nepalissa (Salakirjat, Helsinki, 2013). His first English language book Journeys in the Kali Yuga: A Pilgrimage from Esoteric India to Pagan Europe will be published by Inner Traditions in 2017. He has also written for The Fenris Wolf book anthologies (Edda Publishing, Stockholm) as well as several other publications. Currently he is writing his next book, which is about European holy places and traditions, to be released by the Finnish publisher Basam Books. The book will also feature photography by his wife, Justine Cederberg.
Cederberg has been part of several musical groups (Halo Manash, MAA), has released albums and films, as well as conducted exhibitions and tours both in his homeland and abroad. The film Taiwaskivi, made as part of Halo Manash, was released on the DVD-collection Back to Human Nature! (Njuta Films).
Cederberg is a part of the Radio Wyrd Podcast, and regularly gives lectures and talks on various esoteric topics. Recently, he also narrated and acted as main character in the documentary film Instrument of Himmler (Illume, Helsinki). He has a Bachelor of Culture and Arts (directing and scriptwriting) and works as a writer.
Make sure to subscribe to the Ultraculture podcast—and don't forget to follow me on Twitter and Instagram. Enjoy the show!
Aki Cederberg on the Kali Yuga, Pagan India and Resurrecting the European Traditions