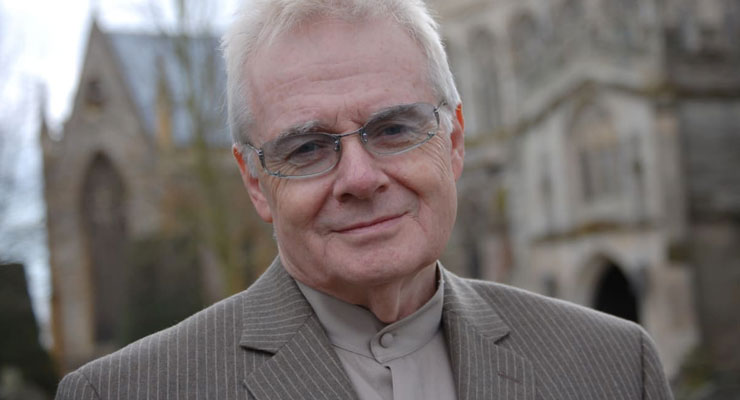 Ultraculture, Episode 22: Alan Green on John Dee and the Shakespeare Code
Yes hello! In this week's episode of the Ultraculture podcast, I talk to classically-trained musician and author Alan Green about his work Dee-coding Shakespeare, and the esoteric codes that he believes Dr. John Dee hid throughout Shakespeare's work. Alan's a personal friend of mine and we had a great and far-ranging conversation about the Western esoteric tradition, Rosicrucianism, Dee, esoteric yoga, enlightenment, his experiences in the music industry (Alan not only charted with a major label hit in 1981, but he also used to be the musical director for Davy Jones from the Monkees!), my socks, and lots, lots more.
More about Alan, from his site:
Alan is a British-born, classically trained pianist, composer, author, educator, and Shakespeare Authorship scholar. He's been signed to five major record labels including Arista, ABC, and CBS, with whom he had a top thirty hit, I Surrender, under the pseudonym, Arlan Day, in 1981.
He was musical director for Davy Jones of The Monkees for twelve years and co-author with Jones of two best-selling, award-winning books, They Made A Monkee Out Of Meand Mutant Monkees.
Green's first academic book, Dee-Coding Shakespeare, was initially published in 2010 but he withdrew it from the market-place because of new discoveries which he knew would have a huge impact on the eventual goal of opening the altar stone. He thought it would be better to wait and launch both books together, little suspecting those discoveries would take another six years to complete!
Now, finally, the story can be told. Book I was made publicly available in September, 2016. The follow-up, BardCode, will be released in mid 2018. The third in the series, The Shakespeare Equation, is slated to be ready in late 2018. With The Holy Trinity Solution Series almost under wraps, Green will return to finishing his musical, BARD, based on those much misunderstood love poems, Shakespeare's Sonnets.
Make sure to subscribe to the Ultraculture podcast here, through the Podcasts app on iOS, or wherever works best—and don't forget to follow me on Twitter and Instagram. Enjoy the show!
Alan's Site: ToBeOrNotToBe.org
Alan's videos demonstrating the Shakespeare Code are here…!
Alan Green on Dr. John Dee and the Shakespeare Code