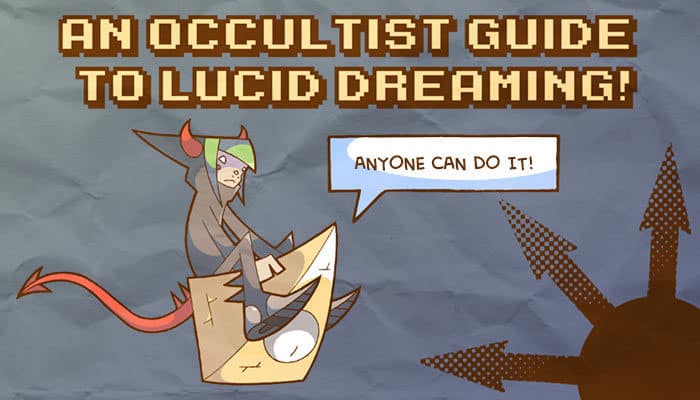 A comic book guide on how to lucid dream, harness the incredible power of your unconscious mind, and become an absolute master of your dream life!
Check out this incredible guide on how to lucid dream, and tap into the dream world, by the inimitable Archtraitor Bluefluke: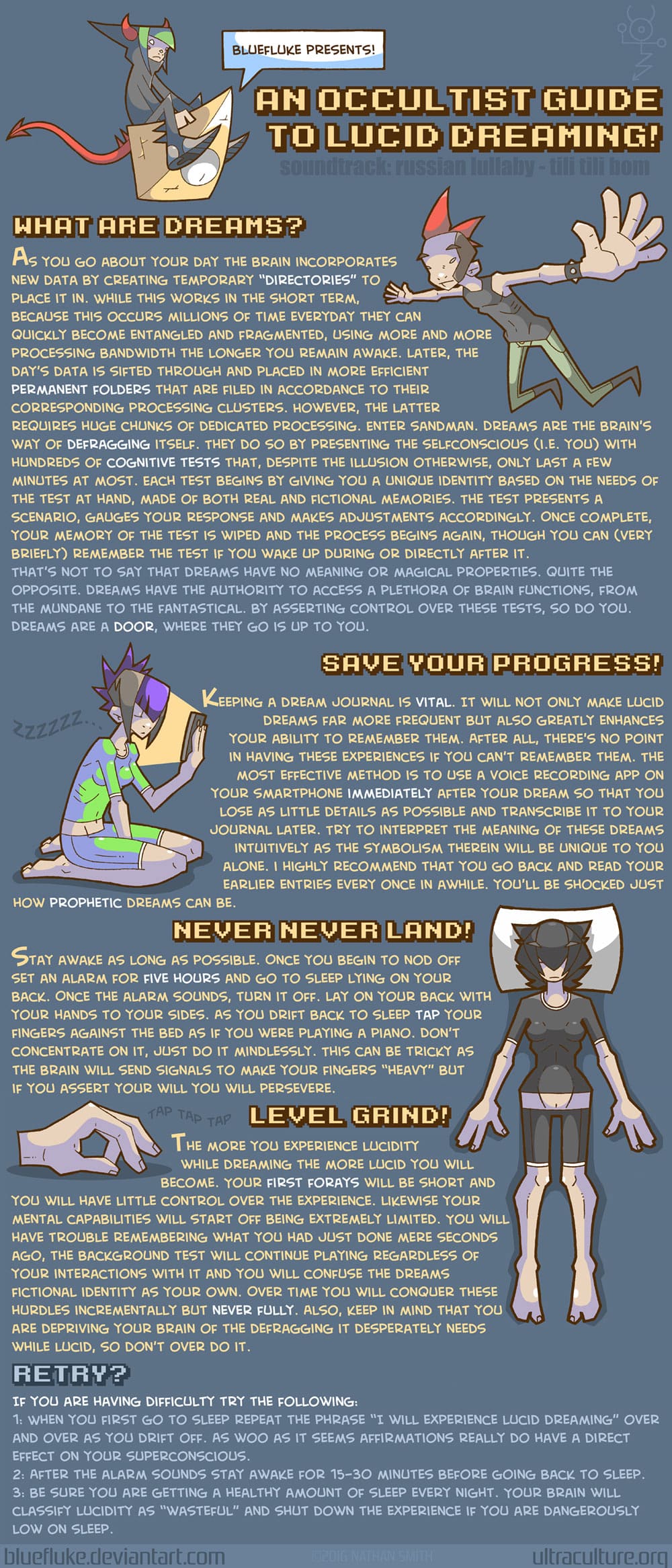 Why Learn How to Lucid Dream?
Lucid dreaming can seem kind of like a silly thing to learn. Like, OK, you get to have more vivid dreams. So what? They're just dreams.
Look: If you learn how to lucid dream, you get 1/3 more lifetime.
Visualize having 1/3 more life. 1/3 more time to process your emotions. To tap into your creativity. Realize fantasies. And make decisions from deep levels of certainty.
Wouldn't that be worth almost anything?
Think how much people spend on medical care and diet and exercise and drugs to get more life.
Think how much people are hyped up on virtual reality, think how much they spend on VR rigs to have experiences that still aren't as good or personal as their own dreams.
All of these things are available for free. Your brain manufactures them itself.
And all it takes is repeatedly sending your brain the signal that you're ready to have lucid dreams, that you're committed to having them now.
Is it that simple? With the right techniques, yes it is.
How to Lucid Dream NOW
However, these techniques can be tricky to learn on your own. Having guided instruction in them, from somebody who has already mastered the techniques, will allow you to massively accelerate your progress and attain results in a fraction of the time you would have to take in order to learn the techniques yourself by trial and error.
To help you quickly blast through into full lucidity, I've put together an online course entitled Introduction to Lucid Dreaming that will teach you all of the above techniques.
If you're ready to gain an extra 1/3 of your entire lifetime, check out the course now!