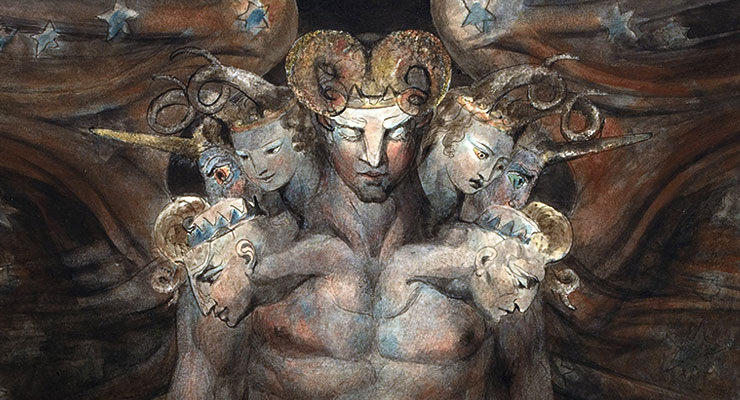 Here's eight incredible occult artworks from William Blake, one of the truest visionary geniuses that England—or the world—has ever produced.
William Blake (1757-1827) was a poet and artist from England. He was also one of the truest geniuses Western civilization ever produced.
Though he lived in poverty and struggled to publish his own books, Blake lived the life of a mystic. His adventures rival or surpass anything from Aleister Crowley. Blake was adept at entering mystical trances, and even practiced sexual yoga. The visionary states he could produce in himself opened doors to incredible creativity.
Blake followed a kind of radical Gnostic Christianity, but his path was completely unique. "I must create a system," he once said, "or be enslaved by another man's." This makes Blake one of the distant ancestors of chaos magick.
The more you read about Blake, the stranger he appears. For instance, "The Ghost of a Flea," an artwork reproduced below, Blake drew from life. The painting depicts an entity that he and an associate contacted through ceremonial magick. At least, that's what Blake claimed.
William Blake reigns as one of the greatest visionaries of history. His poetry, art and occult philosophy are without peer. He also stands head and shoulders above many of the mystics who came before and after him. He was a true "natural."
Below, check out eight of his greatest occult artworks.
I Dreamt a Dream! what can it mean?
And that I was a maiden Queen:
Guarded by an Angel mild;
Witless woe, was ne'er beguil'd!

And I wept both night and day
And he wip'd my tears away
And I wept both day and night
And hid from him my hearts delight

So he took his wings and fled:
Then the morn blush'd rosy red:
I dried my tears & armd my fears,
With ten thousand shields and spears.

Soon my Angel came again:
I was arm'd, he came in vain:
For the time of yo
uth was fled
And grey hairs were on my head.

– The Angel

1. David Delivered Out of Many Waters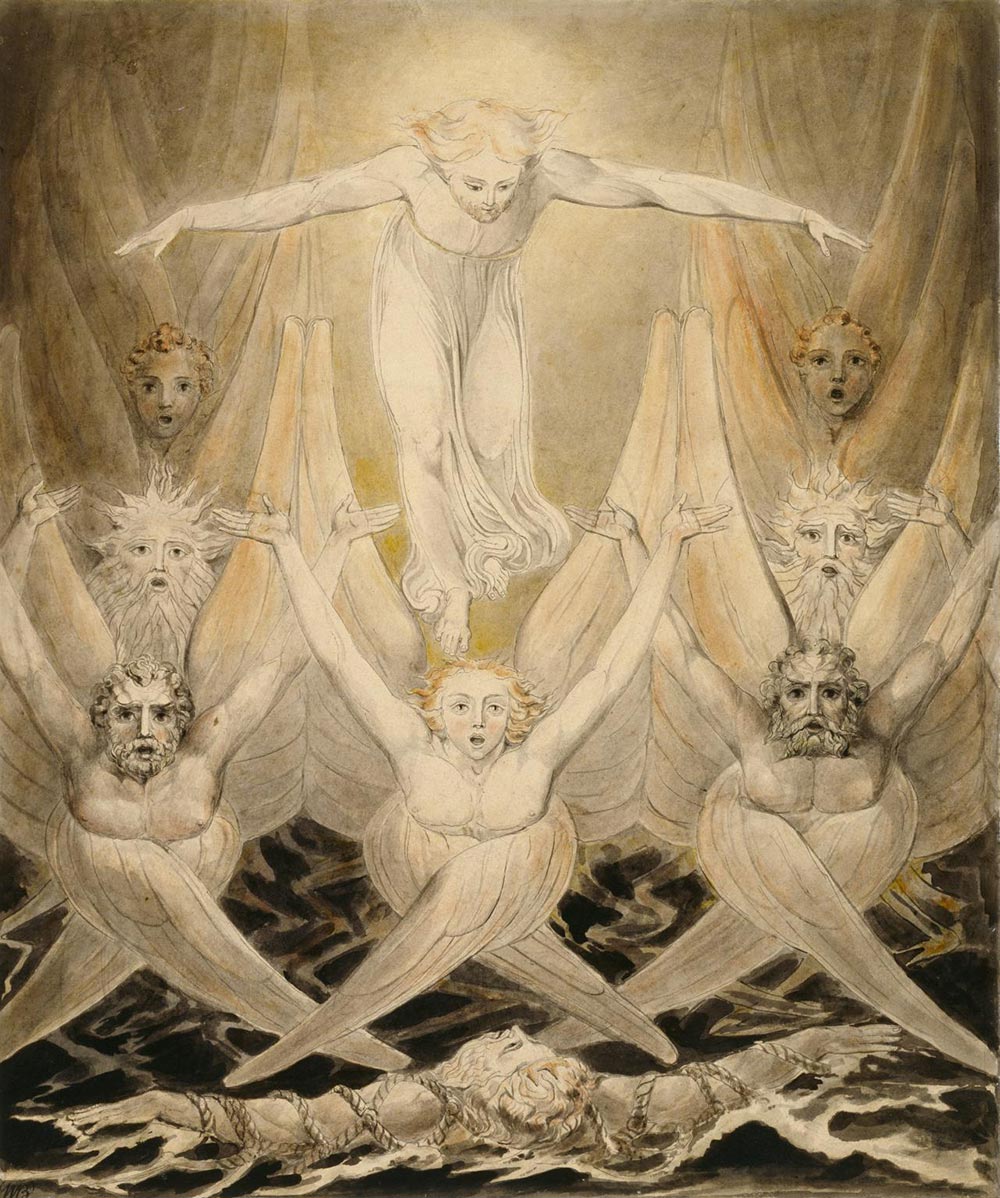 2-4. The Great Red Dragon Paintings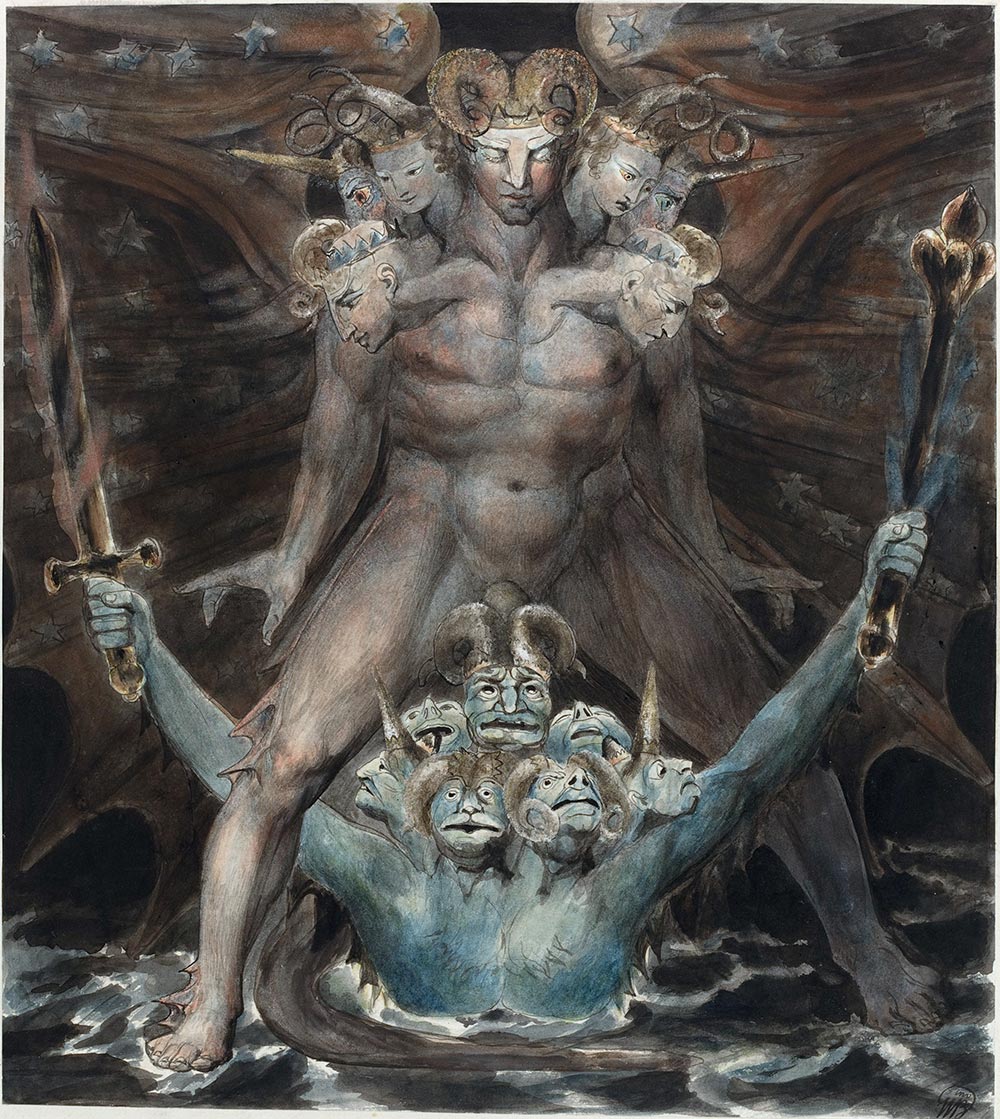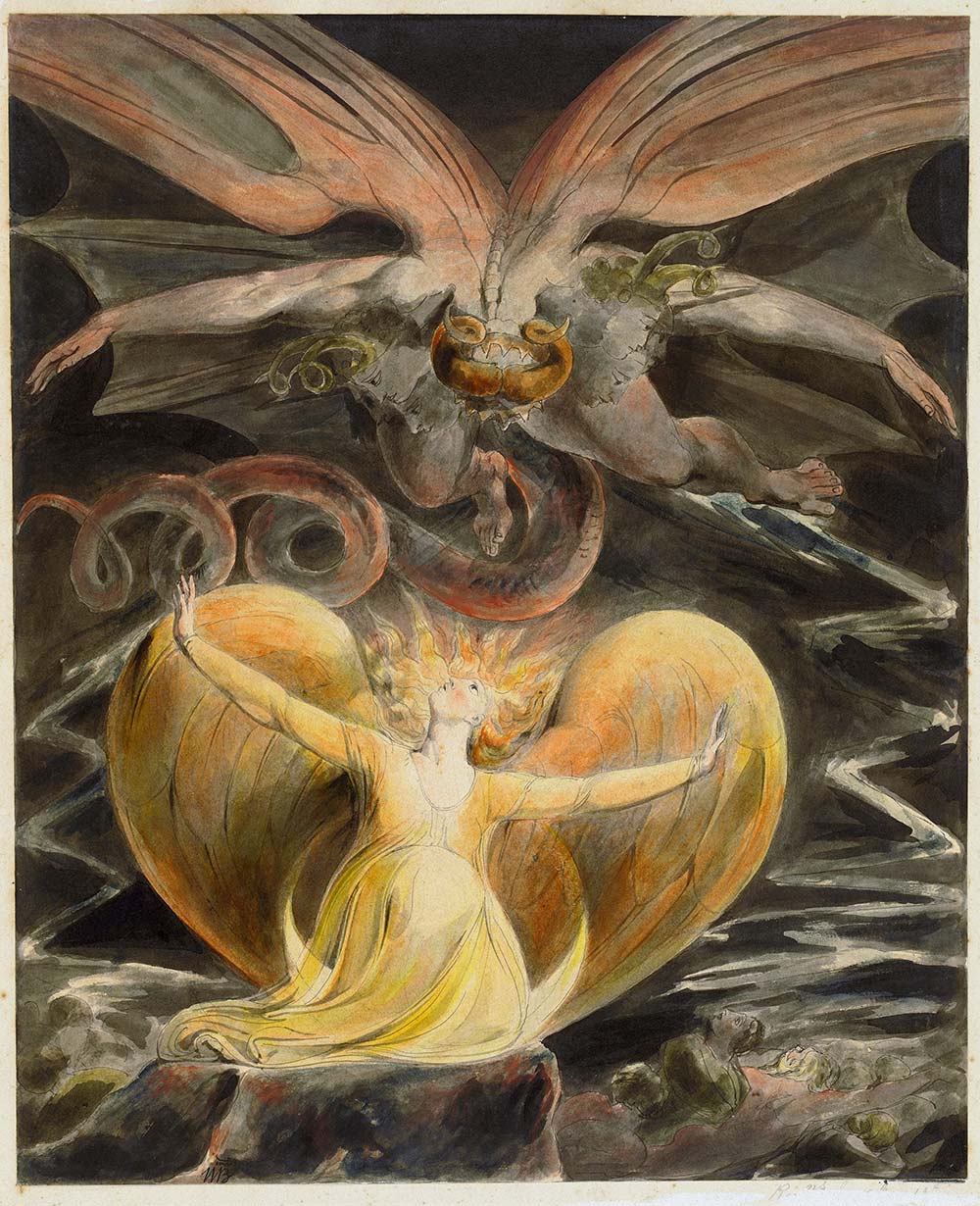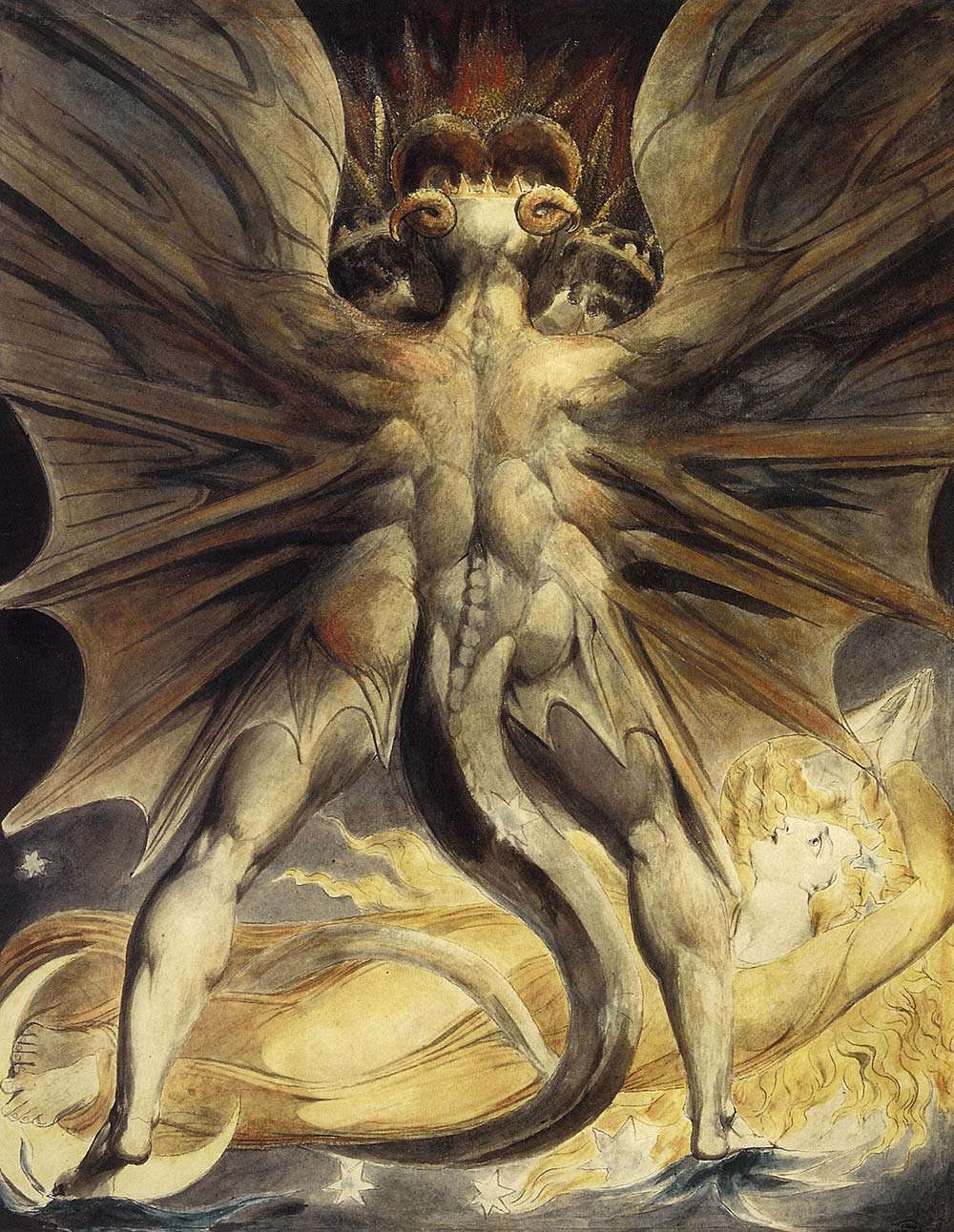 5. Hecate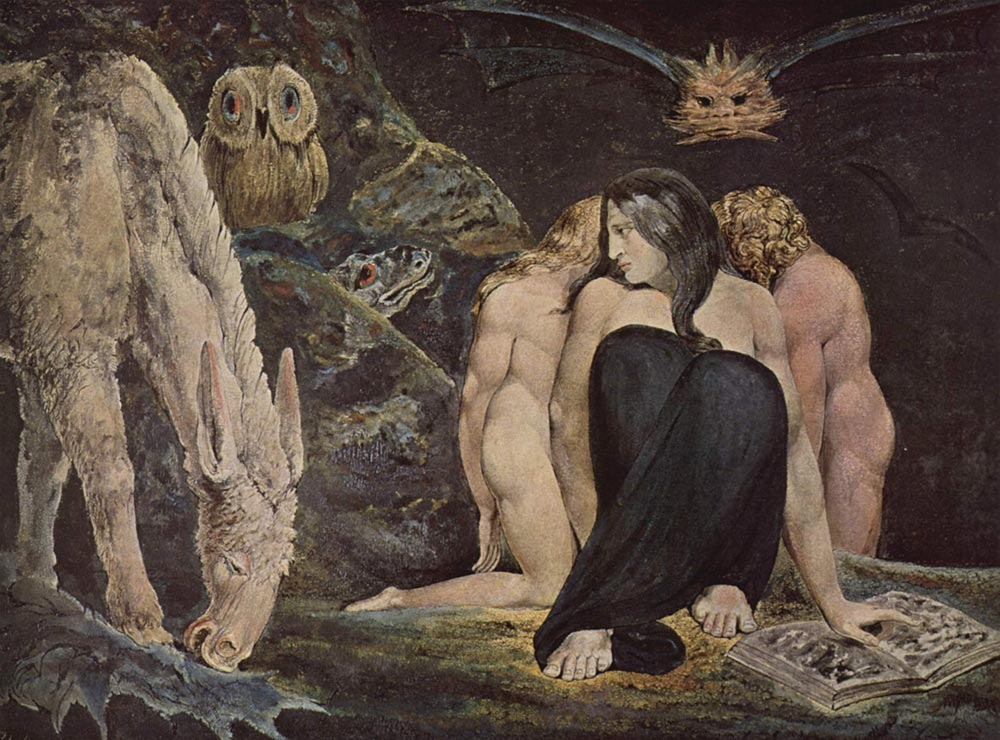 6. The Spiritual Form of Pitt Guiding Behemoth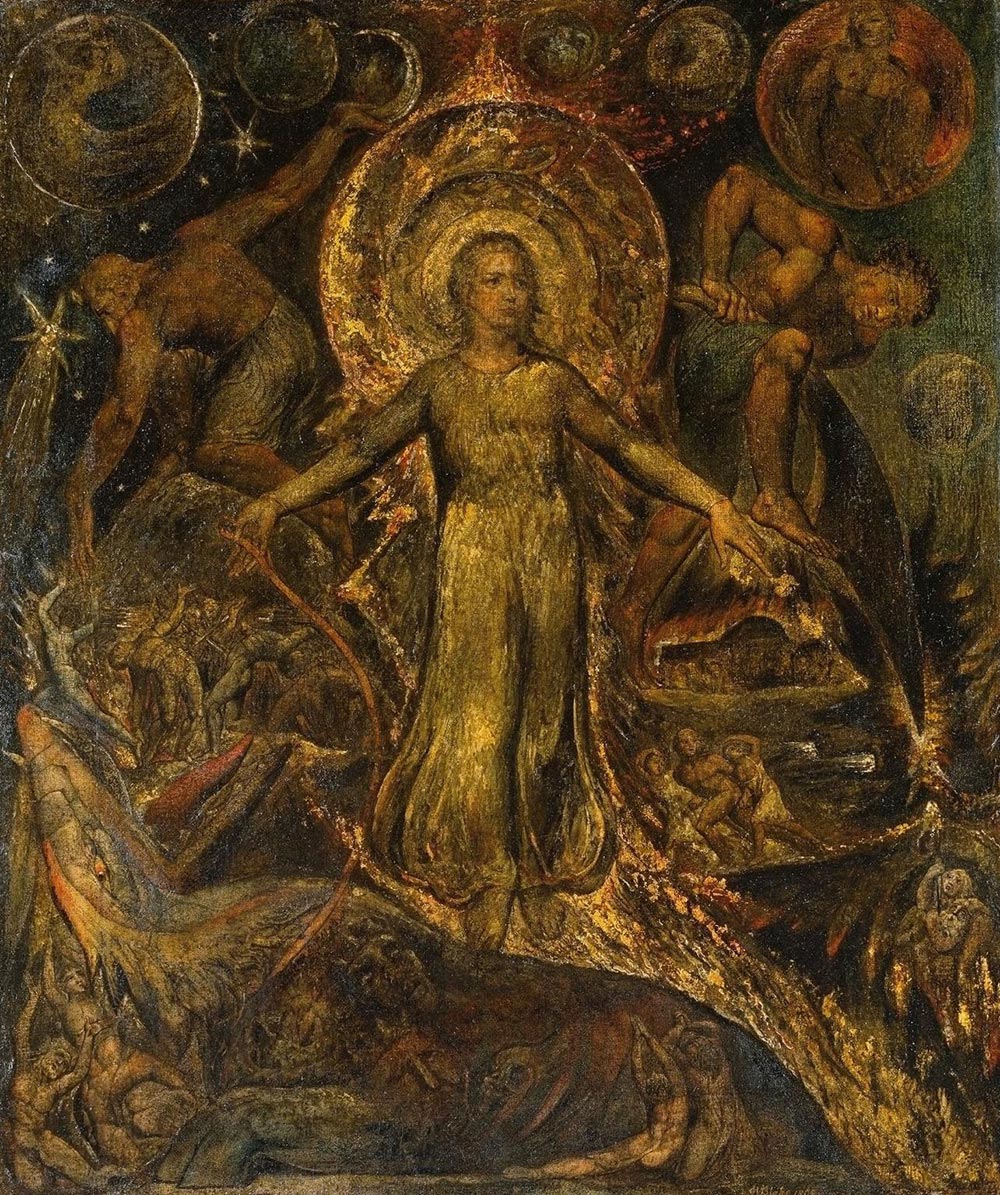 7. Satan Arousing the Rebel Angels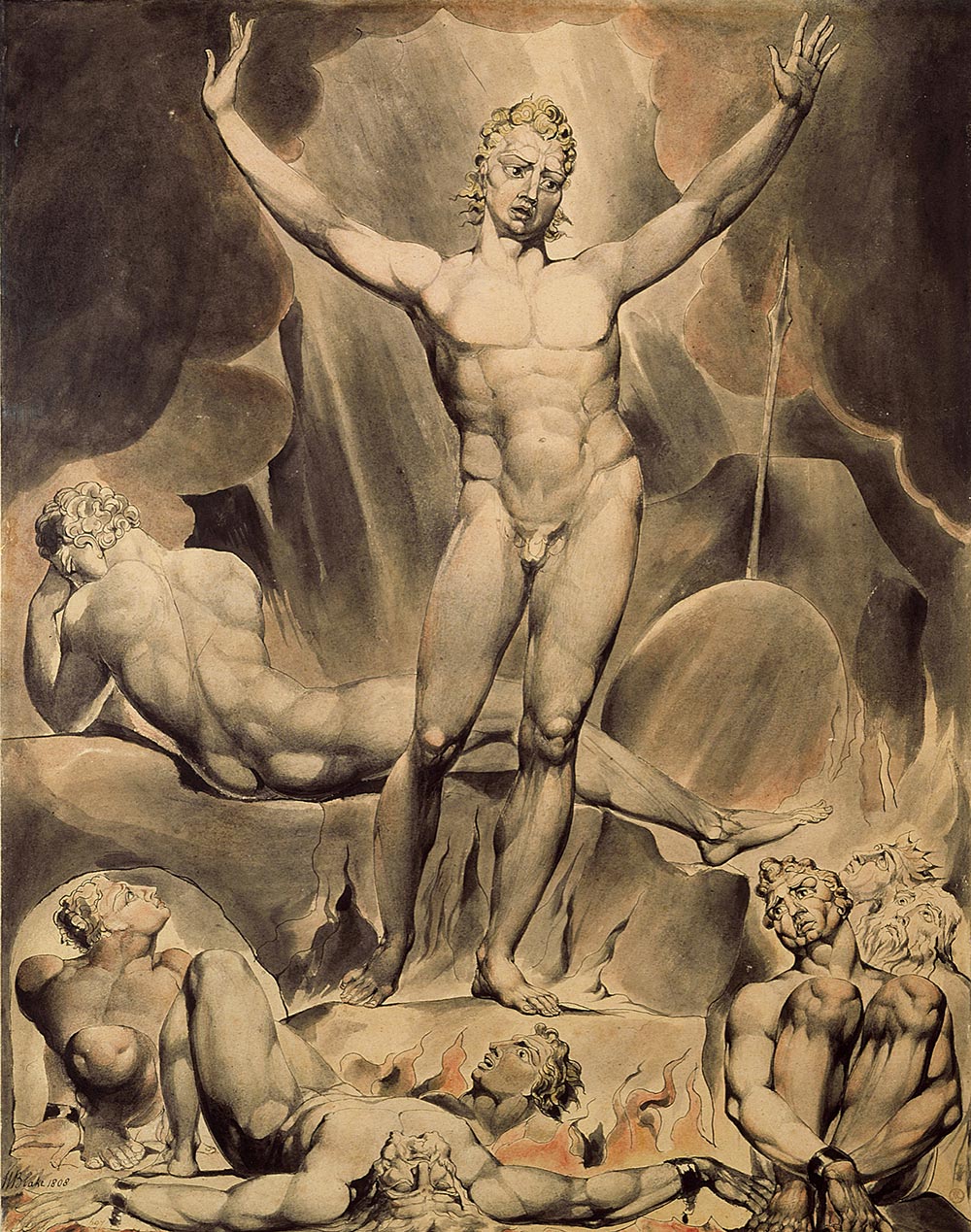 8. Ghost of a Flea