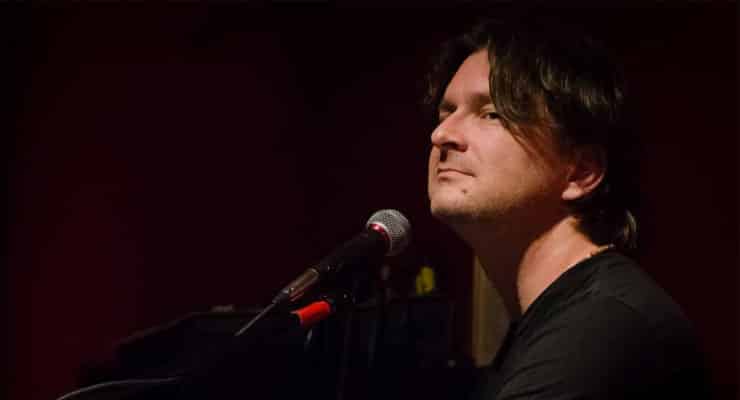 I catch up with Zach Leary of the "It's All Happening" podcast, and we talk about Bhakti Yoga, the future of tech, the FBI/Apple case and Donald Trump
In this episode of the podcast, I catch up with Zach Leary, who runs the "It's All Happening" podcast. We talk about the Vedic practice of Bhakti Yoga, the future that tech companies are bringing to the world, the FBI/Apple case and even Donald F***ing Trump. It's a great show that covers a tremendous amount of ground, as two guys steeped in ancient yogic practices face the dystopian Gibsonian future.
About Zach, from his site:
Zach is the host of the "It's All Happening" podcast, an infrequent blogger/writer and a seasoned digital marketer and brand strategist.
Zach is also a practitioner of bhakti yoga as taught through many of the vedantic systems of Northern India. Through the practice of bhakti he has found keys that unlock doorways that allow the soul to experience it's true nature of being eternal, full of knowledge and full of bliss. In addition to bhakti yoga, Zach has been influenced by many different methods and traditions of consciousness exploration and heart opening ranging from trans-humanism and hatha yoga to buddhism and clinical psychology. But above all he believes first and foremost in his gurus, Neem Karoli Baba, teaching that "love is the strongest medicine."
If you enjoy this show, please check out my free course on magick. It's packed with informative reading, instructional videos, guided meditations and lots more, all on how to use meditation and mysticism to shape your life.
(To make sure you get future episodes of the show in a timely way, please subscribe to the Ultraculture podcast at iTunes, here! You can subscribe to it on Soundcloud as well, if you like—the Soundcloud is here!)
See you soon for more episodes of the show!