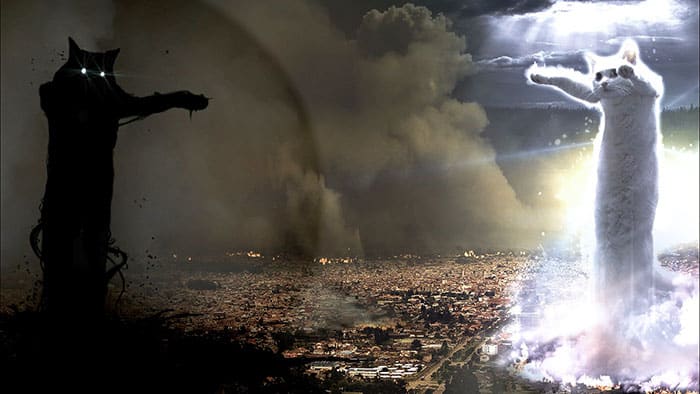 What's the difference between white magick and black magick? Is there a difference? And are they truly opposed? Find out more in this podcast.
Friends! I've uploaded a new episode of the Ultraculture With Jason Louv podcast! In this episode, I address a common question: What's the difference between white magick and black magick? It's a common question, and it's often a question that gets brushed aside by serious magicians. But it's definitely one that deserves a coherent answer!
Check out the show below. I dig into the real practical differences between approaches to magick, with a detour into understanding the reason why magick became so demonized in our culture. I dig into the real differences in how different magicians might approach the same problems, and which approaches produce the best outcomes.
RELATED: The 7 Biggest Mistakes People Make When Learning Magick
I range across the historical approaches to ethics in magick, addressing it directly from the current chaos magick perspective. Along the way, appearances are made by John Dee, Queen Elizabeth I, Christopher Marlowe, Dr. Faustus, H. P. Lovecraft and many more.
Far from just being theoretical, this episode is chock full of practical tips and tricks to approach magick from the best possible, most life-affirming way, in a way that produces maximum personal growth and happiness instead of karmic entanglement.
You'll love it! I'm really enjoying getting back into the swing of recording a podcast—this one is just me, as I prep the equipment and software and practice for getting the technical quality top notch before I start interviewing new guests. (And I've got some very, very exciting guests lined up—shhhh!)
To make sure you get future episodes in a timely way, please subscribe to the Ultraculture podcast at iTunes, here! (You can subscribe to it on Soundcloud as well, if you like—the Soundcloud is here!)
If you enjoy this show, please check out my free course on magick. It's packed with informative reading, instructional videos, guided meditations and lots more, all on how to use meditation and mysticism to shape your life.