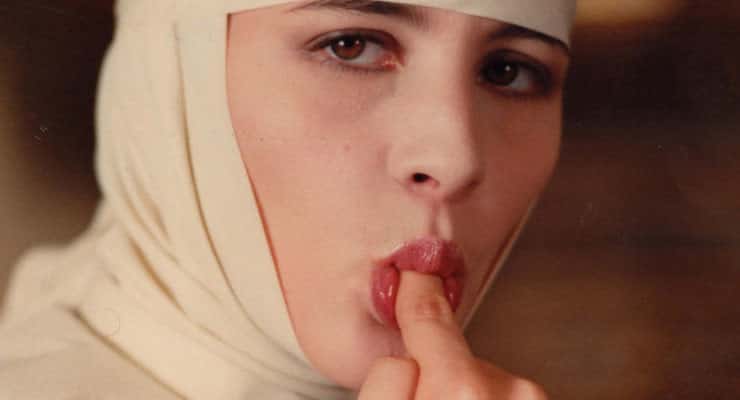 Magick would be nothing without sexuality—all forms of sexuality. Here's some of the most prominent LGBT gods, magicians, witches and mystics from history.
Modern magicians—Thelemites, chaos magicians, Wiccans, esoteric Buddhists, Tantrics, Taoists and everything in between—are sexually diverse today as the occultists of old. So why do we so often tend to forget the specific contributions of LGBT people to the development of magic and mysticism?
Let's put and end to that. Here's a list of bisexual, gay and LGBT occult personalities—from ancient mythology to the modern era.
1. The Egyptian Gods.
The Western Esoteric Tradition starts with Egypt, so it comes as no surprise that its mythology contains some of history's earliest representations of sexual magic. In one raunchy tale, Set and Horus, both claimants to Osiris' throne, use gay sex as a means to establish superiority over each other. Set attempts to seduce Horus and the younger submits, seemingly conceding defeat. But as soon as Set ejaculates, Horus catches the emission with his hands and throws it into a lettuce plant. Later on, Horus feeds the lettuce to his rival, thereby establishing his dominance and rightful kingship.
Check out our free guide to chaos magick here. Start learning magick and occultism at Magick.Me, our online school for chaos magick. Start learning magick and occultism at Magick.Me, our online school for chaos magick.Start learning magick and occultism at Magick.Me, our online school for chaos magick.
2. Tiresias, Prophet of Apollo.
Greek mythology's edgiest soothsayer is also a woman—for a time. After happening upon a pair of mating snakes and separating them with his stick, Tiresias is punished by the goddess Hera, who transforms him into a woman. Lady Tiresias even marries and has children. One of her offspring becomes the seer Manto. When she is eventually turned back into a man, Tiresias's transexual knowledge makes him doubly wise, and he serves as an advisor to the kings Odysseus and Oedipus. This same wisdom also costs him his sight. When Tiresias reveals that women experience more sexual pleasure than men, Hera (eternally vindictive) takes away his sight.
3. The Greek Gods and Heroes—Zeus, Achilles, Hercules and (lots) more.
In Greek myths, the gods express their virility in heterosexual as well as homosexual relationships. Zeus, philanderer extraordinaire, commonly falls in love with young men. His most famous lover, or at least the one most illustrated in art, is Ganymede, who he abducts and installs as his heavenly cupbearer. Similarly, Hercales and Achilles have their fair share of boy toys. Achilles goes insane when his partner Patroclus is killed, and Hercules almost abandons the Argonauts when nymphs kidnap his twink Hylas. Although Heracles (as Hercules) was frequently portrayed as a masculine figure in Roman culture, one legend recounts his crossdressing during his punitive servitude at the court of Omphale, queen of Lydia. This legend could be an allusion to the traditions of the priests of Cybele (an Anatolian goddess) and Astarte (a Phoenician goddess) who worshiped in woman's clothing.
4. King David and Jonathan.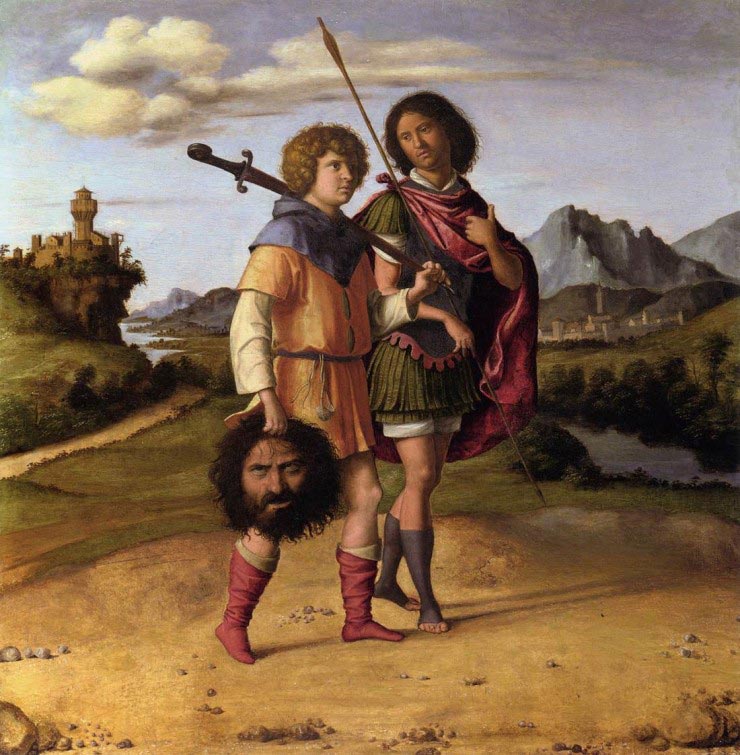 In the Bible, King David—patron of the House of Israel and the legendary composer of Psalms—is also a magician in his own right. For one, he slays giants (who descend from fallen angels). He also exorcises demons with his harp. That's probably why it makes sense that he becomes the father of Solomon, the Merlin of Jewish magic. The Bible never claims that David was bisexual, but it hints at a more than friends relationship between David and Saul's son, Jonathan. Some passages are especially homoerotic or hint at LGBT identity:
"Now it came about when he had finished speaking to Saul, that the soul of Jonathan was knit to the soul of David, and Jonathan loved him as himself. Saul took him that day and did not let him return to his father's house. Then Jonathan made a covenant with David because he loved him as himself. Jonathan stripped himself of the robe that was on him and gave it to David, with his armor, including his sword and his bow and his belt."
5. Marsilio Ficino.
Marsilio Ficino, the lama of Hermetic magic, was the prime example of the lettered and kindly magus. A lutist, philosopher, socialite and priest, Ficino was both Florence's Plato and Pythagoras. His fame shielded him from accusations of sodomy, but his writings suggest that he was a closeted homosexual, or at least had homoerotic tendencies. Ficino believed that Eros, a "great demon," was the centerpiece of all magical activity.
6. Benvenuto Cellini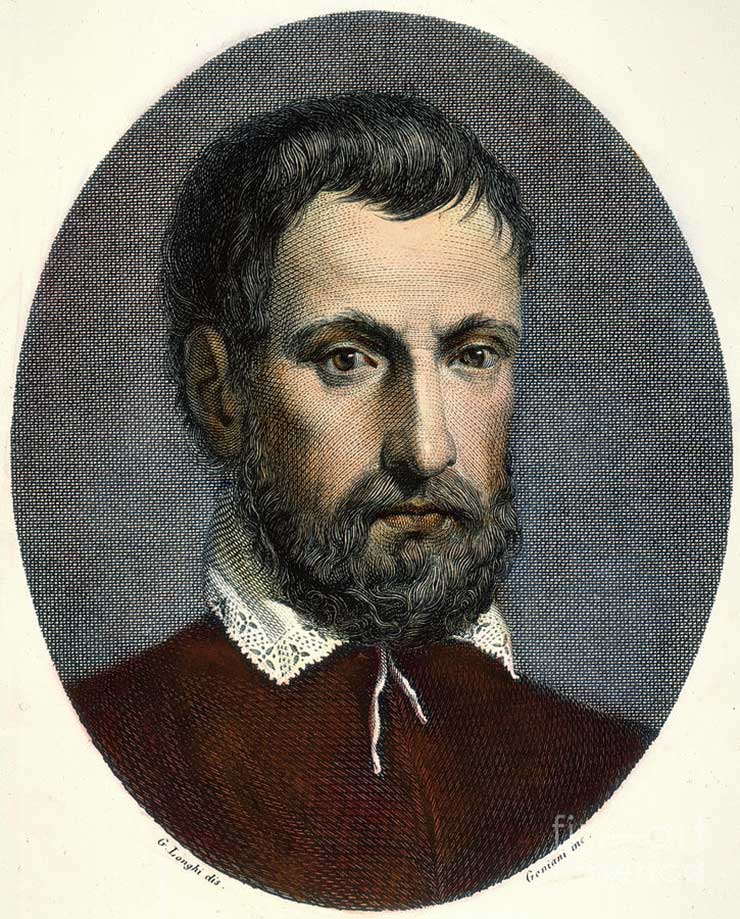 If Ficino was the best of what the Florentine culture of magnificence had to offer, Benvenuto Cellini was surely the worst. Cellini's talent as an artist was overshadowed by his repeat offenses. Cellini had relationships with men and women, and many of his male lovers accused him of sodomy. To make matters worse, he forced one of his young assistants to take part in a necromantic ceremony in the Colosseum. After his hired Sicilian sorcerer summoned legions of demons, the child stayed thoroughly shell-shocked.
7. Benedetta Carlini
The controversy over Benedetta Carlini's mystic career stems from her stigmata hoaxes and steamy relationship with another nun. As the young abbess of the Pescian Convent of the Mother of God, Carlini frequently had visions of demonic men who tried to attack her. To find some peace of mind, the abbess holed up with  Bartolomea Crivelli in a shared cell. The abbess's visions of devilish men instantly ceased. However, Crivelli reported that the abbess would occasionally transform herself into the angel Splenditello. As Splenditello, Carlini would sometimes teach Crivelli to read and other times caress her breasts and genital parts. After Bartolomea confessed to her superiors, the two were separated, and Carlini was kept under constant watch until her death.
7. Simon Ganneau
Simon Ganneau—the mentor of Eliphas Levi, grandee of French occultism—was a socialist and phrenologist who developed his own religion called "Evaduisme." A crossdresser who had a Walt Whitman beard and a taste for flamboyance (he regularly wore a green robe), Ganneau's cult was based on the unity of the sexes and the praise of primeval androgyny. His pontifical title was "Mapah." A eulogy reads:
"Evaduisme was a compound of all the dogmas, doctrines and philosophies that have divided mankind :— the word being composed of the two names of our first parents, Adam and Eve. The word Mapah itself we rather fancy was derived from the familiar appellations of mama and papa."
8. Theodor Reuss.
Reuss worked as a German intelligence agent, theosophist, and fringe Freemason in the late 19th century. After co-founding the Ordo Templi Orientis at the fin de siècle, Reuss declared:
"Our Order possess the Key which opens up all Masonic and Hermetic secrets, namely, the teaching of sexual magic, and this teaching explains, without exception all the secrets of Nature, all the symbolism of Freemasonry and all the systems of religion."
Reuss claimed that the central secret of the O.T.O was the "was the union of man with God through consumption of semen." He was also accused of homosexual practices in several German-language journals.
He would also be a mentor to a particularly infamous individual, below:
9. Aleister Crowley.
Aleister Crowley, Reuss' successor as Outer Head of the Ordo Templi Orientis, was much more open about his sexuality. A poster boy for occult brilliance, the LGBT Crowley was also a sexual magic theorist and practitioner who added several sex-based degrees to the O.T.O. system. Combining the teachings of Paschal Beverly Randolph and tantra with his own experiments, Crowley consistently aimed to change people's consciousness through transgressive acts. Crowley explored his magical hypotheses with his friend, student and lover Victor Neuberg, with whom he developed the "Paris Working."
10. Rosaleen Norton
Known as the "Witch of King's Cross," Norton was one of Australia's most scandalously talented LGBT occultist-artists. Her paintings are of phalluses, bare-breasted women and fauns earned her a reputation as a Satanist. Norton however maintained that she was a pantheist and pagan devoted to the god Pan. Even though Norton's key romances were with men, her biography, written by Nevill Drury, portrays her as one who slept with both men and women during sex rituals.
Did we leave any great LGBT mystics, witches or magicians out?
Check out our free guide to chaos magick here. Start learning magick and occultism at Magick.Me, our online school for chaos magick. Start learning magick and occultism at Magick.Me, our online school for chaos magick. Start learning magick and occultism at Magick.Me, our online school for chaos magick.