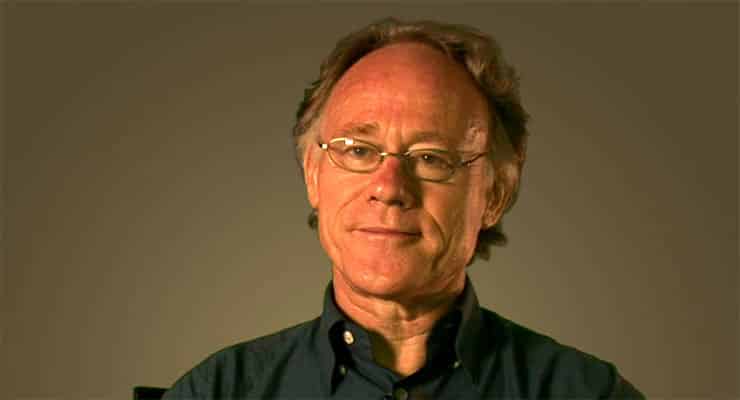 Psychedelic archaeologist Graham Hancock explains exactly where our civilization went wrong in his banned 2013 TED talk "The War on Consciousness"
Many of you have likely seen this: It's author Graham Hancock's 2013 TEDx Whitechapel talk on "The War on Consciousness," in which he lambasts our civilization for keeping psychedelics illegal when, in his view, they may be one of the most potent tools we have for getting us out of the current world crisis.
The talk was removed by TED from their YouTube channel and instead placed on their own site (see the discussion here); Hancock and Rupert Sheldrake's TED talks were essentially swept out of public sight by TED on the grounds that they engaged only in pseudoscientific ideas and therefore were not fit to be spotlighted. Both talks directly attack the current scientific establishment.
RELATED: You Can Now Buy Ayahuasca on Amazon.com
Now, I get a lot less tolerant of pseudoscientific and New Age ideas about reality with each year, but watching this talk (finally) was like getting immediately dropped back into "why" I do the stuff I do: As Hancock points out, nothing can be more important right now than changing the bad thinking that has led to us destroying the planet.
For Hancock, ayahuasca is the key; I've never done ayahuasca, but I can certainly attest that psilocybin can show you viscerally just how badly we've fucked the planet, along with a comforting and empowering voice that reassures you of your importance and reconnects you to the healing powers of the planet itself. Hippie shit? Well, yeah, so what?
Take a look at the talk—Hancock is a guy who has been there, and you can tell by the emotional conviction in his voice. (I was lucky enough to meet Hancock and his wife back in 2005 when I was working on Preston Peet's Underground anthology that Hancock had an article in—lovely people!)
[is_visitor]Check out our free guide to chaos magick here.[/is_visitor][is_lead]Start learning magick and occultism at Magick.Me, our online school for chaos magick.[/is_lead][is_customer]Start learning magick and occultism at Magick.Me, our online school for chaos magick.[/is_customer][is_subscriber]Start learning magick and occultism at Magick.Me, our online school for chaos magick.[/is_subscriber]