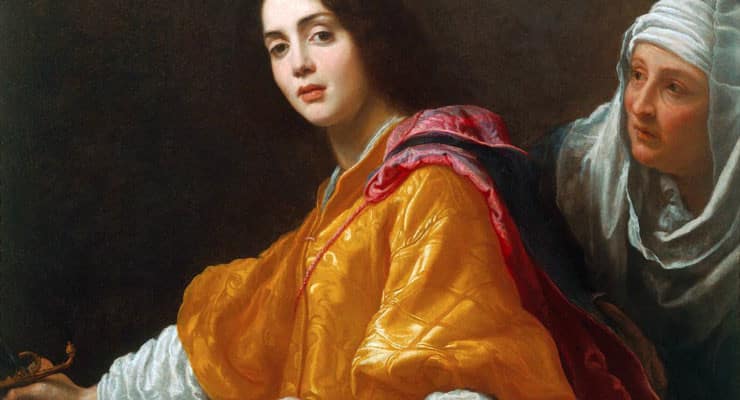 The apocryphal books are the parts of the Bible that, for one reason or another, didn't make the final cut. Read on for some of the stranger Bible stories that have been kept hidden from you…
The Holy Bible is the spiritual guide for hundreds of millions of Christians throughout the world. Many are at least familiar with the book in passing, and that it is divided into two Testaments—Old and New. Less known is the fact that several books of the Bible are often missing—these omitted books are known as "Apocrypha," a Greek word meaning "things hidden." There are as many reasons for the exclusion of the apocryphal books as there are versions of the Bible itself, largely due to the apocryphal books being thought to lack divinity, be redundant or be irrelevant. (Some of these remain of interest to the Gnostic traditions that have survived, even into the modern day.)
1. The Council of Nicaea Did Not Have the First or Final Decision on Biblical Canon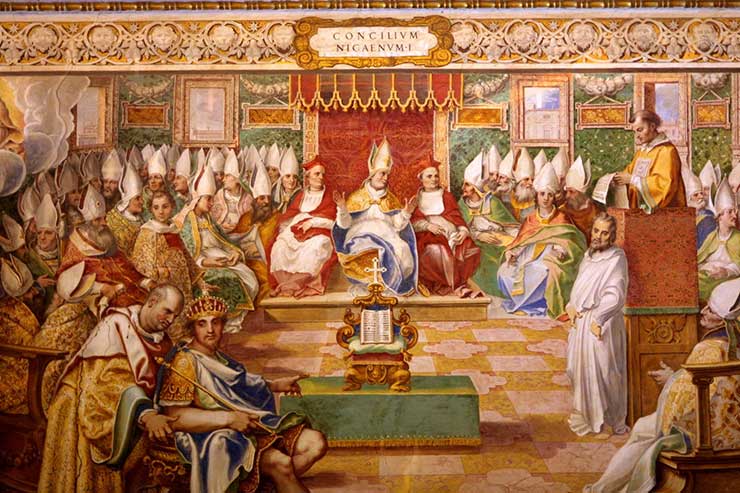 Let's get this one out of the way right now—an idea that's been floating around for decades is that the Holy Bible was deliberately altered by the Council of Nicaea to remove heretical concepts, up to and including reincarnation. Further research shows that an agenda to strike entire books from canon simply isn't verifiable, however. Among all the records that have mentioned the Council, none made reference to removing any material from the Bible. One of the apocryphal books, Judith, was actually considered worthy of being scripture. Most canons we know today wouldn't be finalized until over a millennia after the first versions of the Holy Bible; between then and the end result, there were several versions that changed with the politics and religious views of the time, both before and after Nicaea.
(Image via.)
2. Daniel Was a Hero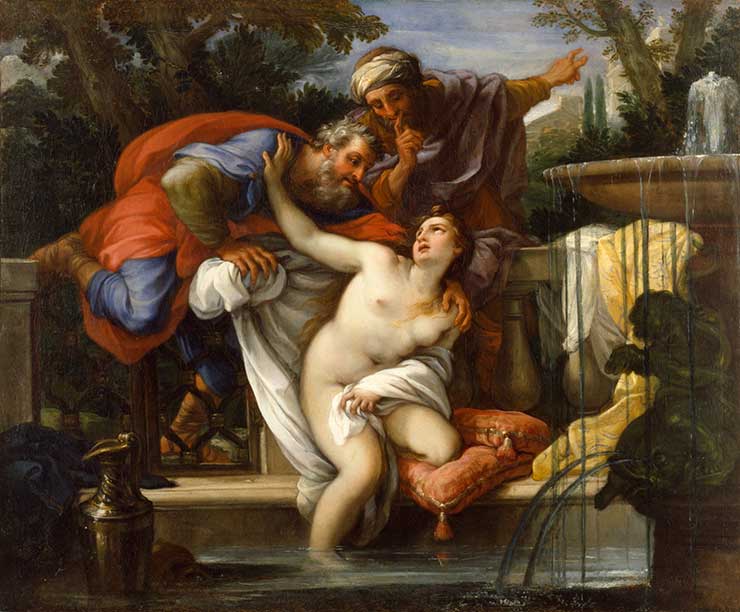 Daniel's role as a legendary prophet is one of the more familiar Bible stories. However, some of his greatest feats were banished to the Apocrypha due to appearing after the canon for the Book of Daniel was sealed. One example is the Story of Susanna, which is a prequel or interquel to Daniel, depending on which version of the Bible is being read.
In the story, the titular woman is cornered in her home by two older men and threatened with being accused of adultery if she refuses to "know" them in the genital, Biblical sense. Susanna refuses and is, of course, found guilty by the Council of Elders and sentenced to death on their testimony alone. Enter Daniel—after being divinely informed by God of the two men's false testimony, a second trial is arranged. Daniel proves their guilt with a basic cross-examination, and justice is served; Susanna is freed and the two perverts are executed.
(Image via.)
3. That One Time Fish Guts Saved the Day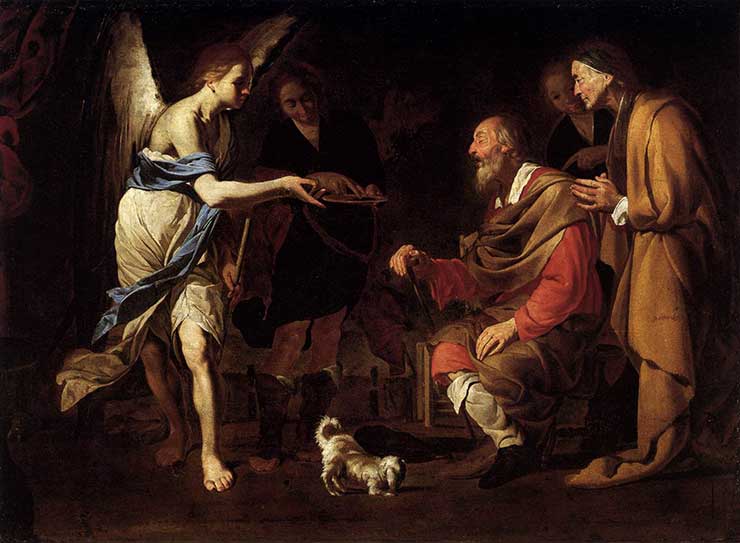 The Book of Tobit is notable for two things: the inclusion of the demon Asmodeus and how he was exorcised. Tobit himself is more of a bit player in his own book, having been taken out of the action after a bird craps in his eyes and makes him blind. The real focus of the story is on Tobit's son Tobias, who is sent by Tobit to get some money in a far-off city called Media. He's joined by the angel Raphael, who has taken human form and claims to be a relative who can guide Tobias to Media. Raphael, however, has his own agenda.
In Media, they find a woman named Sarah, who has been married seven times, with each groom slain by Asmodeus on their wedding day. Sarah sinks into despair and prays to God for death, so God decides to kill two birds with one stone and take out Asmodeus while also healing Tobit.
How? With fish guts.
RELATED: First Historical Record of Jesus Describes Him as a 'Magician'
Along the way to Media, Tobias is attacked by a fish that tries to swallow his foot. Raphael ordered him to kill it and take the heart, liver, and gall bladder for medicinal materials. Raphael then tells Tobias about Sarah in Media, who it turns out is his cousin and, therefore, marriage material. Upon arrival, the two get hitched, and Raphael orders Tobias to burn the fish guts, whose fumes banishes Asmodeus to Upper Egypt. After the exorcism, Tobias returns to his father with the burned guts and uses them on his eyes, healing Tobit's blindness.
Fish guts. Burned fish guts. Weird. That's the apocryphal books for you.
(Image via.)
4. Daniel Was Also a Badass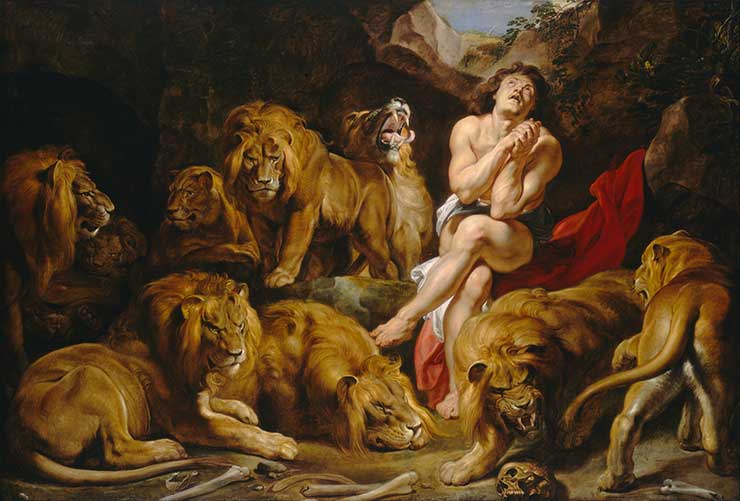 Prophetic dreams weren't Daniel's only schtick—he also dabbled in detective work and dragon slaying. In the story of Bel and the Dragon, Daniel takes down not one, but two Babylonian idols. The first is Bel, who Daniel claims couldn't consume sacrifices because "he" was just a bronzed statue. King Cyrus is incensed, and demands a sacrifice be made to Bel, and the temple sealed; if the sacrifices are consumed, then Daniel would be executed. If they remained, the Priests of Bel would die instead.
Knowing a good racket when they saw one, it turned out that the seventy priests and their families had been consuming the offerings, and would sneak out of the temple through a secret passageway. They would have gotten away with it too, if it weren't for that meddling kid—Daniel scatters ashes around the temple floor, revealing the footprints of the priests and their cohorts. The priests and their families are executed and the idol of Bel is destroyed.
RELATED: 10 Gnostic Amulets of Ancient Occult Magick
The next deity on the chopping block is a dragon the Babylonians had been worshiping. Daniel is having none of this dragon shit, and calls it out as a false god. Daniel is again ordered to put up or shut up… or be executed. He's also ordered to slay the dragon without using any weapons, so Daniel puts together a greasy hairball and shoves it into the dragon's maw, who is torn inside-out by the reaction to the vile object.
The Babylonians are pissed, and demand that Daniel pay for destroying their religious system. Daniel is cast into a lion's den (again), and survives after a week. The king then admits that the power of God is great and frees Daniel, throwing his persecutors to the lions in his stead, who are promptly mauled to death.
Who doesn't love a happy ending?
(Image via.)
5. The Boldest Woman in the Bible was Edited Out (But Remains in the Apocryphal Books)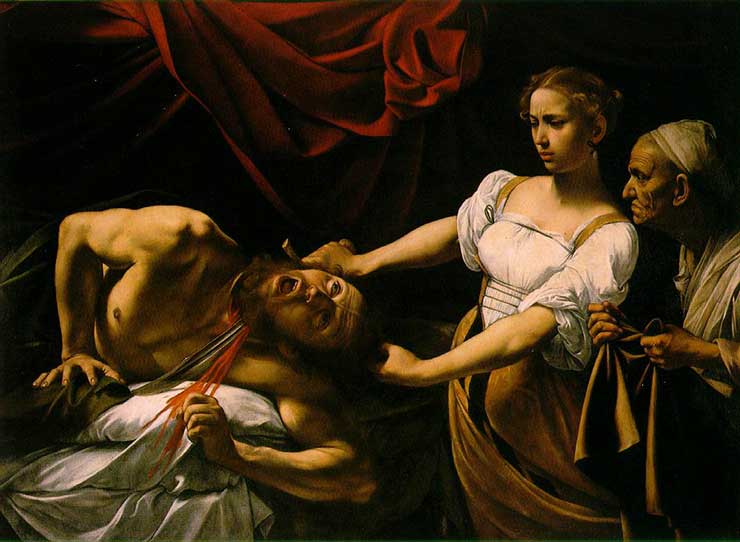 The Bible isn't especially kind to women, and the ones of note are often those who have to use cunning to survive. Judith is no exception, but she got a lot more real than the others. A widow, Judith was saltier than Lot's wife about the fact that her fellow Jewish people weren't rising up against their foreign oppressors. Judith decided that they needed some inspiration, and manipulated her way into the tent of the enemy general Holofernes with the promise of intel.
What actually happened was a little different—Judith waited until Holofernes was good and shit-faced before he passed out, then she decapitates him and presents his head to her people. Judith gives her people a slow-clap worthy speech, and they drive the conquerors from their land.
Bad. Ass.
(For a closer look at more lost Biblical stories from the apocryphal books, check out the Oxford University Press edition of the English Standard Bible with Apocrypha.)
Check out our free guide to chaos magick here. Start learning magick and occultism at Magick.Me, our online school for chaos magick. Start learning magick and occultism at Magick.Me, our online school for chaos magick. Start learning magick and occultism at Magick.Me, our online school for chaos magick.