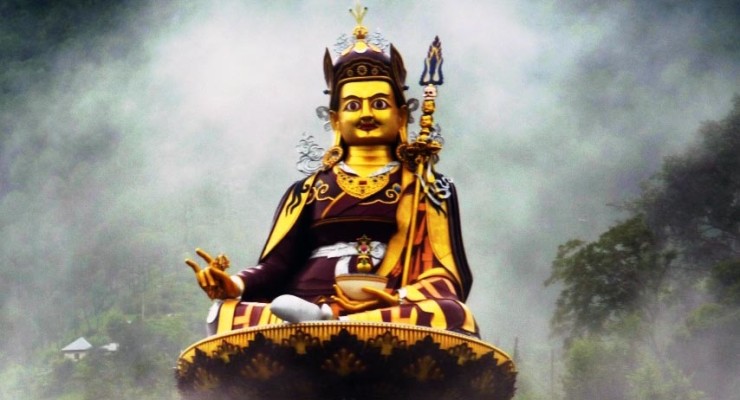 The legend of Shangri La tells us of a lost utopia hidden somewhere in the world. Could one of these five places be the source of the mythology?
In James Hilton's 1933 novel Lost Horizon, a group of westerners crash-land in Shangri La, a secluded utopian community of monastics in the mountains of Tibet. Enchanted by the majesty of its snowcapped peaks and green vales, as well as the profound wisdom of its leaders, the party realizes that they have stumbled upon a paradise of both mind and body. Hilton's novel was probably inspired by a number of different sources, such as the Tibetan legend of Shamballa and references to lodges of superhuman Mahatmas in Theosophical literature. After Lost Horizon, Shangri La became synonymous with the exoticism of the Far East. Today, we've got our luxury Shangri La Hotels and restaurants—and in the most recent appearance of Shangri La on the silver screen (The Mummy: Tomb of the Dragon Emperor), the fabled country is guarded by peace-loving magical Yetis.
The truth is that you don't have to look too hard to find real Shangri La-like places, but if you want to actually go visit them, you've got to remember that fortune favors the bold. Many of the places on the following list are surrounded by territories often deemed dangerous by the West, but if you really have genuine wanderlust in your blood, you're probably packing your bags at this very moment.
But before you start traipsing around the world, get started exploring the world of spirituality and enlightenment with our free course on chaos magick at Magick.Me, our online school for chaos magick at Magick.Me, our online school for chaos magick at Magick.Me, our online school for chaos magick—and blow your mind right where you are sitting now!
1. Hunza Valley, Pakistan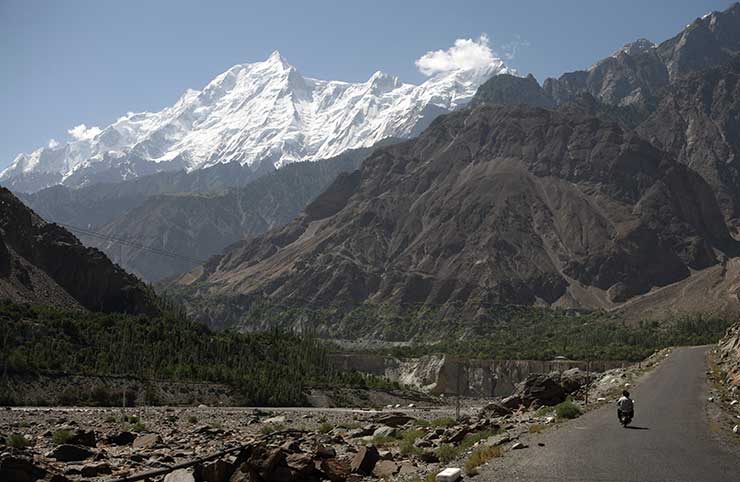 Early reports, of Hunza's long-lived Methuselahs inspired some western nutritionists to advocate special almond and apricot based diets. While the extent of the region's prevalence of centenarians is still up for debate, Hunza's educational record is well-attested. According to a recent article in the IB Times, three fourths of the valley's population can read and write. Considering the recent massacre in Peshawar, and the fact that only 55 percent of people in the entire country are literate, Hunza's emphasis on the importance of education is remarkable.
RELATED: The Mystical and Mind-Expanding Art of Nicholas Roerich
The Hunza people also have a fascinating "lost ancestry" claim, which is affirmed by tribal chiefs to this day—they believe that they are in part descended from some of Alexander the Great's soldiers who decided not to turn back to Europe. The folktale sounds fantastical, but Macedonia has fully endorsed the belief, and in 2008 received the Hunza Prince Ghazanfar Ali Khan and his entire royal delegation.
(Image via.)
2. Spiti Valley, India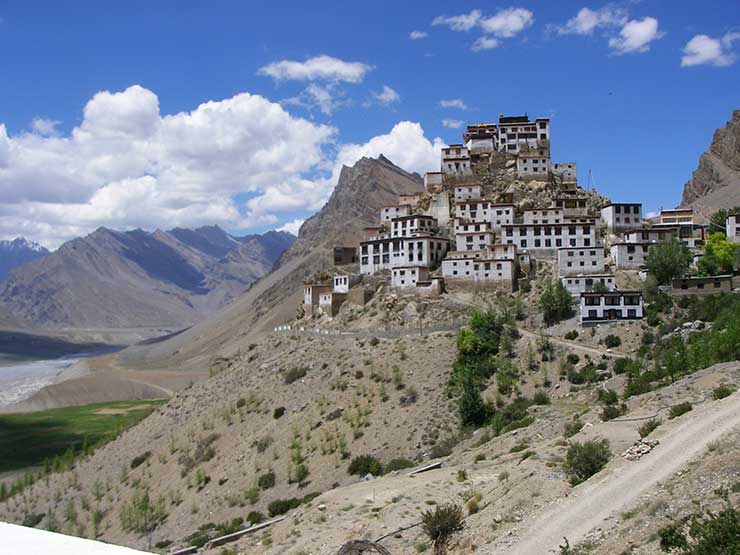 The Spiti Valley's Tibetan monasteries, rugged mountain peaks, and sweeping prairies are obviously the first things most visitors notice, but its sprawling vistas overshadow the areas's deepest secret. Kaza, the largest village in the valley is home to an acclaimed sustainability startup called Ecosphere. For its initiatives in eco-travel, health & organics, handicrafts and renewable energy, the collaborative enterprise has garnered accolades from places like CNN-IBN, The Sierra Club, and Virgin Holidays. The Spiti Valley sits at 12,500 feet—where it's hard to say where the sky ends and heaven begins.
(Image via.)
3. Srinagar, India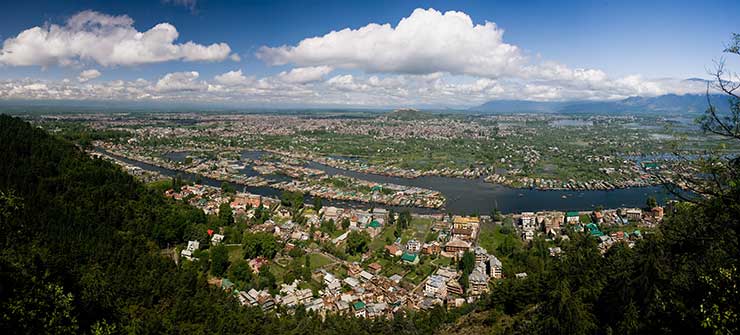 With a name that translates to either City of the Sun or City of the Sun God, Srinagar is inherently edenic. Although it's surrounded by colorful orchards and meadows, Srinagar's blue heart is Dal Lake. The sight of houseboats on its sapphire surface has even prompted observers to call it the "Venice of the East." As the summer capital of Jammu and Kashmir, Srinagar is quite popular with tourists, and is normally the meeting point for excursions to lofty lamaseries and basecamps like Thiksay Gompa and Sonamarg. The region of Jammu and Kashmir has also long been a focal point of religious tolerance, simultaneously fostering the development of mystical systems such as Kashmiri Shivaism (the worship of Shiva) and Sufism, which have coexisted for hundreds of years. Arguably, Kashmir's most famous spiritual poet was Lalleshwari, a woman who was born only a few miles away from Srinagar.
Get started learning magick and mysticism with our free course on magick! Get started learning magick and mysticism at our online school for chaos magick! Get started learning magick and mysticism with our online school for chaos magick! Get started learning magick and mysticism with our online school for chaos magick!
(Image via.)
4. Tsum Valley, Nepal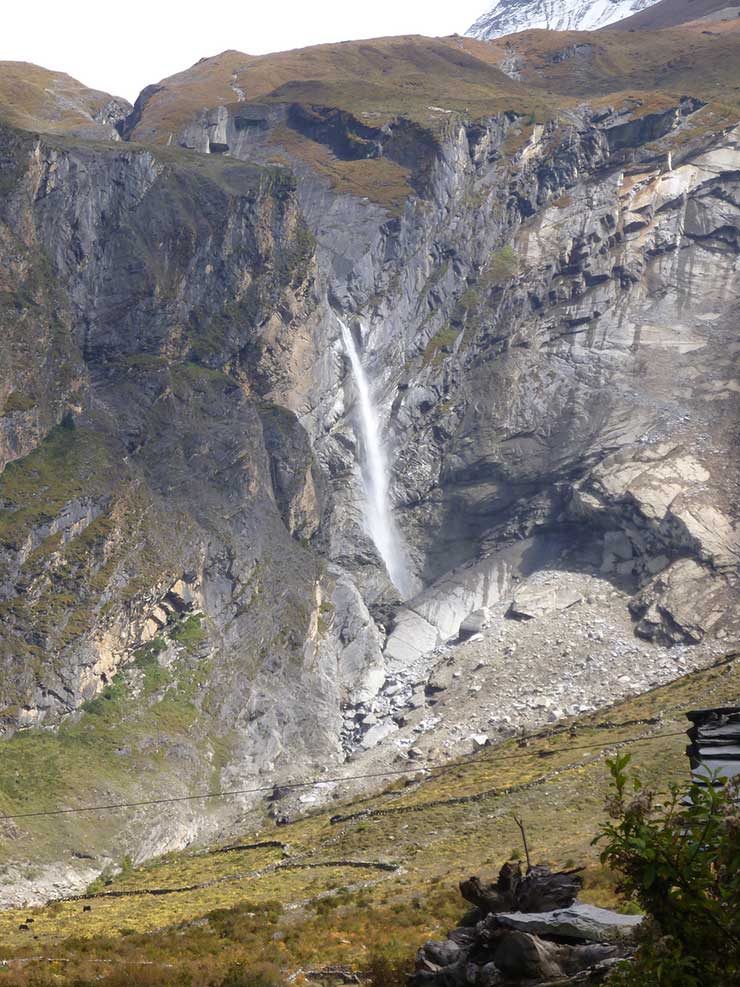 Nepal is Siddhartha Gautama's birth country. Although Lumbini, his hometown, is constantly packed with pilgrims, Tsum Valley is still relatively untouched. Tourists have only been able to enter the area for the past seven years. According to custom, Tsum Valley is one of eight '"beyul" (sacred valleys) which was blessed by 'The Lotus Born' saint Padmasambhawa, in the 8th Century BC. Also known as Guru Rinpoche, Padmasambhawa was allegedly one of the earliest propagators of esoteric Buddhism.
(Image via.)
5. Pemako, China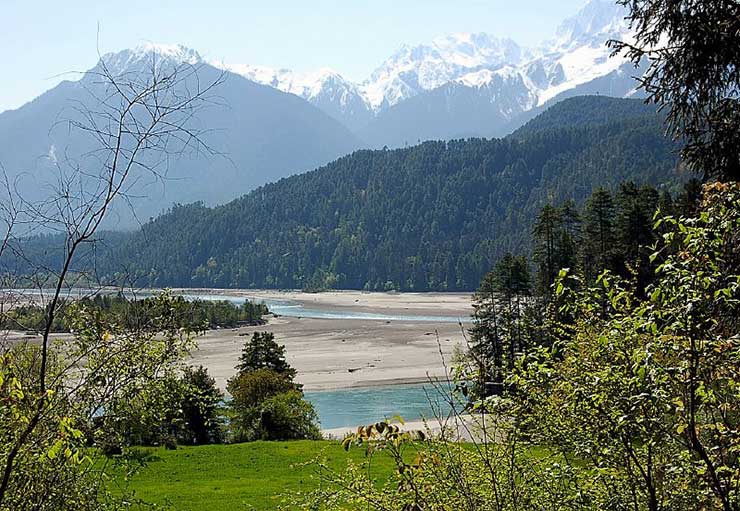 Another supposed site of one of Guru Rinpoche's consecrated beyul is Pemako in eastern Tibet. Legends describe a bountiful lost world which can only be entered by passing through a gigantic waterfall. Explorers made several fruitless attempts to find it in the 1920s, but in 1998 a National Geographic-sponsored expedition made a discovery worthy of a pulp action adventure magazine: After rappelling into the Tsangpo Canyon gorge, the team discovered a previously uncharted waterfall, and even spotted a rocky portal that seemed to be a part of a passageway through the falls. Though they were unable to go any further, one of the team leaders speculated that the journey itself represented a change in his personal consciousness and that any search for physical paradises, reflected the inner search for the concealed parts of one's own spirituality.
(Image via.)
(Top image via.)