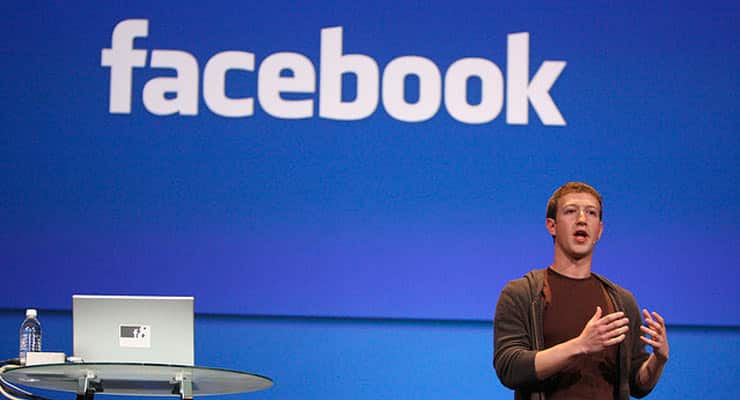 Facebook informed the DEA that impersonating users is against the site's policies. The whole affair speaks volumes about the world we live in.
Facebook has demanded that the United States Drug Enforcement Administration (DEA) stop impersonating the social network's users to catch drug offenders.
In a letter to DEA Administrator Michele Leonhart, Facebook Chief Security Officer Joe Sullivan informed her that the practice violates the company's terms of service and asked that the agency "cease all activities on Facebook that involve the impersonation of others."
The controversy began in 2010, when agents seized the cell phone of Sondra Arquiett in a drug bust. A new Facebook account for Arquiett emerged soon thereafter, with photos posted of her posing on the hood of a BMW, alone in her underwear, or with her son and niece. The problem was the the account wasn't hers: it was set up by DEA agent Timothy Sinnigen.
BuzzFeed covered the story earlier this month, writing:
Not long before, law enforcement officers had arrested Arquiett, alleging she was part of a drug ring. A judge, weighing evidence that the single mom was a bit player who accepted responsibility, ultimately sentenced Arquiett to probation. But while she was awaiting trial, Sinnigen created the fake Facebook page using Arquiett's real name, posted photos from her seized cell phone, and communicated with at least one wanted fugitive — all without her knowledge.
RELATED: Holotropic Breathwork Will Get You High as F***
Arquiett eventually sued Sinnigen in federal district court in Syracuse, New York, accusing him of violating her privacy and putting her in danger. But the federal agent was cleared by the Justice Department, claiming that the agent was within his rights because Arquiett "implicitly" granted consent:
"Defendants admit that Plaintiff did not give express permission for the use of photographs contained on her phone on an undercover Facebook page, but state the Plaintiff implicitly consented by granting access to the information stored in her cell phone and by consenting to the use of that information to aid in an ongoing criminal investigations [sic]."
Now, Facebook is firing back. The social media site's Chief Security Officer Joe Sullivan wrote a letter to the DEA, writing:
Most fundamentally, the DEA's actions threaten the integrity of our community. Facebook strives to maintain a safe, trusted environment where people can engage in authentic interactions with the people they know and meet in real life. Using Facebook to impersonate others abuses that trust and makes people feel less safe and secure when using our service. Indeed, as we have observed at Facebook, such deceptive actions are often used to further harmful conduct, such as trolling, hate speech, scams, bullying and even domestic violence. This impact is markedly different from undercover investigations conducted in the "real" world.
The DEA's tactic of posing as a fake user further reveals the prescient brilliance of Philip K. Dick, who predicted as much in his 1972 novel A Scanner Darkly. In this novel, drug agents conceal their identities from one another wearing scramble suits, full body drapings that generate millions of faces per minute—thus ensuring agents' total anonymity since they can be anyone at any minute.
A Scanner Darkly also predicted the global surveillance state and schizophrenic media saturation that define our current epoch. The novel's protagonist experiences a schizophrenic break of his identity through the abuse of the fictional drug Substance D and long hours of spying on himself. Media is a drug, and our culture's current media use mimics what Dick depicted in his 1972 novel: spending long hours spying on ourselves as we split our identities into tiny bytes.
RELATED: The Math Behind the Patterns People See on Psychedelics
The DEA's use of Arquiett's identity is reprehensible, but is probably just a sign of things to come. After all, Facebook itself is just a sort of a blueprint of the scramble suits in A Scanner Darkly—one giant vague mass of unrealized identities.
But let's not jump and cheer for Facebook taking a stand—the company is doing some serious damage control after last month's "great gay Facebook exodous" that developed as a result of the site's real name policy shutting down countless drag queen accounts. It's a good PR move for a company who's policies have raised concern of its users' privacy in the past.
The question remains: how many more of these accounts does the DEA have? And how many of your own friends are impostors?
The whole thing is starting to sound like a Philip K. Dick novel…