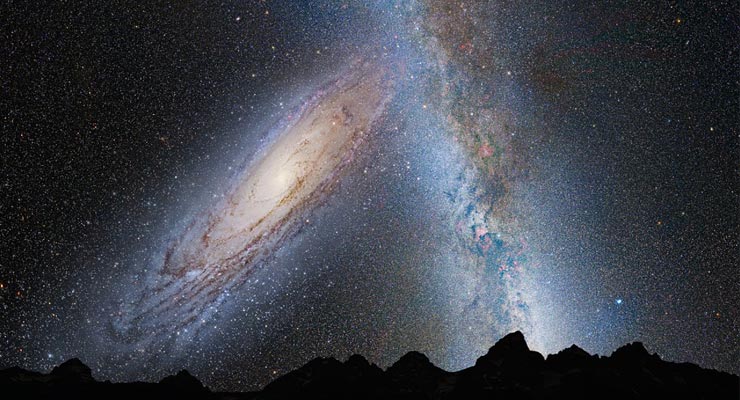 Stranger than fiction: Did J. P. Morgan executive Gabriel Magee commit suicide because he thought he could escape into an alternate universe?
An inquest last week has revealed that a JP Morgan exec that committed suicide earlier this year was obsessed with the concept of escaping into an alternate universe.
Gabriel Magee, 39, fell from the roof of the bank's Canary Wharf headquarters on the morning of January 28. Investigators revealed to the inquest at Poplar Coroner's Court in London that a number of documents on Magee's computer bore desperate messages, like "Trying to jump off building" and "Hate life."
RELATED: Is Déjà Vu Caused by Parallel Universe Versions of You Influencing Your Life?
Magee's former girlfriend Lucy Pinches told the inquest that Magee had a "dark side" and was "traumatized" after their breakup last year: "He was lovely," she said, "but… he would sit in a room with the curtains drawn, sometimes he didn't want to socialize. It was very difficult."
She added more on Magee's obsession with the idea of getting into an alternate universe:
"There was a story of a double suicide in the States where two students had killed themselves," she said. "It was to do with quantum physics and suicide, the two students were linked up to lethal injections which were operated by lottery numbers.
"So the only universe they would wake up in would be the one they both won the lottery in.
"I don't understand that properly but that was something Gabe thought about a lot and had the mental capacity to think about it a lot, with the equations and the physics."
After hearing from Pinches as well as other friends and colleagues, senior coroner Mary Hassell ruled a verdict of suicide, saying: "I am wholly satisfied that Gabriel jumped. If someone is determined they will find a way to meet their death."
RELATED: Here's a Visual Guide to the 10 Dimensions of Reality
Magee's death occurred in a string of at least four bankers found dead of apparent suicides that happened earlier this year, with one man dying of "seven or eight self-inflicted wounds from a nail gun fired into his torso and head." If one counts other deaths and missing persons, the toll is twelve deaths within an eight-month period. These deaths took place after investigations into some of the world's biggest banks for front-running client orders and rigging foreign-exchange rates.
It might be easy to speculate that Magee was "offed" for "knowing too much," or that he simply offed himself because he couldn't bear to live with what he did know.
Or perhaps he saw himself waking up in an alternate universe with a stable economy?
(NOTE: Obviously NO we do NOT believe you can actually get into an alternate universe via suicide so don't try it! Magee was clearly mentally ill.)