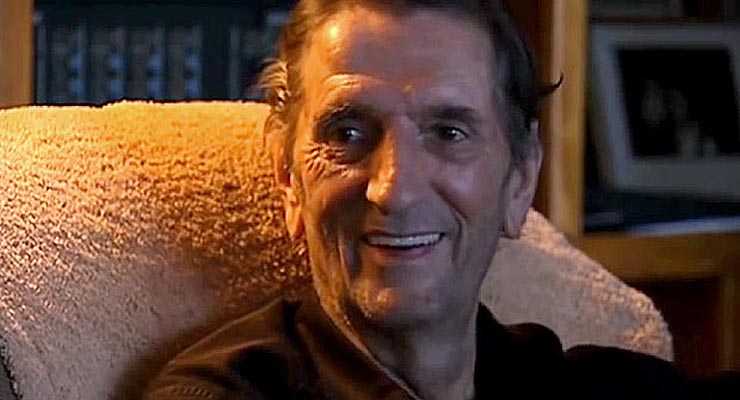 Legendary actor Harry Dean Stanton explains the inherent meaninglessness of existence, drawing on insights from Zen Buddhism and the Qabalah
Harry Dean Stanton is one of the greatest character actors of all time. He is also the ultimate beat archetype. So important is Harry Dean (who has starred in hundreds of films, Alien and Repo Man perhaps most immediately memorable and iconic) to the history of trash cinema that in Michael Weldon's Psychotronic Video Guide to Film, a massive encyclopedia of genre and B-films that we used to have to carry around to find out about lost cinema trash in the days before the Internet, he got his own icon next to movies he appeared in.
In the video below, dubbed "Harry Zen Stanton," Harry Dean also cuts through millennia of religious thinking to deliver his version of what is True—his own take on Advaita, Buddhism and Non-Duality, in which he references world religious teachings and non-dual teachers like Tony Parsons.
RELATED: The Buddha's Eight Rules for Living Awesomely
Most of what Harry Dean Stanton is talking about here can be traced straight back to Buddhism—that's real Buddhism, not the think-happy-thoughts and drink-kombucha American version. Real Buddhism is the radical understanding, and surrender, to the truth that there is a void at the center of existence, that nothing is truly real, and that nothing truly matters; coupled with the understanding (unlike nihilism) that we are inescapably connected to all other beings in existence and are responsible for maintaining the world in a good condition, as it is generally preferable to exist this way. This is usually an insight that is hard-won, come to after serious psychedelic use, spiritual practice or simply living long enough.

Here's another, more condensed video of Harry Dean expounding his philosophies, in which he explicitly references Eastern philosophies and even the Qabalah.

Partly Fiction, a documentary about Harry Dean Stanton's life, is available now on Amazon.