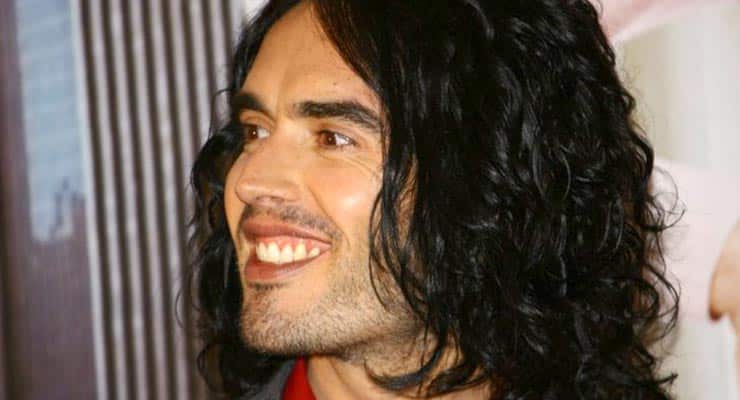 Russell Brand makes a call for spiritual revolution and urges 'complete non-compliance, complete disobedience' at Cambridge Student Union
Below, watch Russell Brand speak to students at the Cambridge Student Union calls for complete overthrow of the system and making protest sexy—he touches on corporate taxation, private prisons, spirituality, students being recruited by intelligence agencies, the psychology of drug addiction and many more topics sure to be of interest to readers of this blog—stating that we need "complete non-compliance and complete disobedience" and that "there needs to be a defiant stance taken against corporations that, for their own ends, are desecrating our planet."
He also refers, tongue-in-cheek, to the Cambridge students as "Harry Potter poofs."

Love him or hate him, Russell Brand has long been a proponent of spiritual revolution, and as a mainstream actor, he has access to incredible reach. That makes Russell Brand incredibly valuable at a cultural level as an individual who can make headway in educating the mainstream in spiritual ideas.
RELATED: Here's 8 Celebrities Who Practice Chaos Magick
Many people consider Russell Brand's mile-a-minute style shallow, but that's absolutely fine—he doesn't need to be somebody who can educate people in the precise ins and outs of spiritual practice, he just needs to be somebody who can represent spiritual and conscious ideas on a global stage, who can debate people who represent less-than-conscious ideas (like Nigel Farage, for instance), and who can essentially help hold space at a cultural level so that consciousness and spirituality can spread.
We need Russell Brand, and we need lots more just like him, too, so if you think you can do better than Russell Brand, be our guest. The more people we have in the public sphere calling for higher consciousness, the better. That's how long-term cultural change happens!
[is_visitor]In the meantime, check out our free course on chaos magick to really hold a spiritual revolution, starting from within you.[/is_visitor][is_lead]In the meantime, check out our Magick.Me, our online school for magick, to really hold a spiritual revolution, starting from within you.[/is_lead][is_customer]In the meantime, check out our Magick.Me, our online school for magick, to really hold a spiritual revolution, starting from within you.[/is_customer][is_subscriber]In the meantime, check out our Magick.Me, our online school for magick, to really hold a spiritual revolution, starting from within you.[/is_subscriber]

(Image via.)