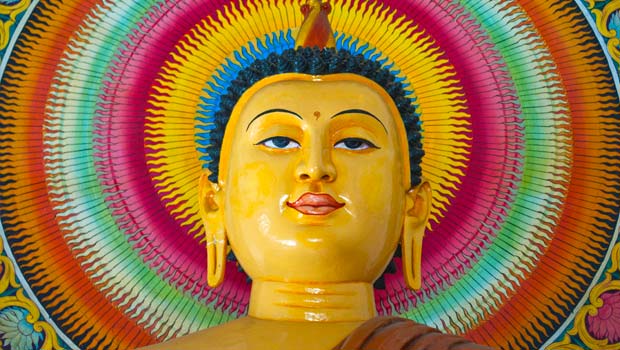 Vast and sordid Buddhist crime network uncovered in Thailand: Who knew Thai Buddhism could get so crazy?
Buddhism is often thought of in the West as a squeaky-clean religion—perhaps, having lost all faith in the Catholic Church and in governments in the last several decades, young Western seekers have sought to transfer their longing to find a perfect religion, and perfect spiritual masters, onto Buddhism in its many forms. But just like with any organized religion, Buddhism is an institution made up of human beings. And human beings aren't perfect one-dimensional paragons of virtue. They sometimes like to do shady things—for instance, the Buddhist and Hindu-conducted genocide in Sri Lanka. Or, as MacLean's revealed yesterday, a vast network of criminal behavior being carried out under the cover of Thai Buddhism, specifically laundering money in over 41 bank accounts, hoarding Louis Vuitton bags and luxury cars, manslaughter, and breaking celibacy vows, even with at least one underage girl. Whoops. Looks like Thai Buddhism can be way more out there than most people think!
…the story of Luang Pu Nenkham, the 33-year-old monk in that Hobbesian frame, gets even more sordid. Over the past month, Thai authorities have uncovered a vast network of his disciples allegedly involved in everything from drug trafficking to money laundering. Under the cover of Buddhist simplicity, Nenkham has amassed nothing less than an empire.
RELATED: The Buddha's Eight Rules for Living Awesomely, and Mastering Life
The luxury cars—including a Ferarri and a Rolls-Royce—are only the tip of this golden pagoda. Nenkham's alleged excesses read like a Silvio Berlusconi charge sheet: as much as US$1-billion in ill-gotten assets, including hundreds of millions of dollars stashed in 41 bank accounts, money in constant circulation (raising suspicions of money laundering), a fleet of Mercedes cars and villas scattered throughout Thailand. For years, he has been city-hopping around the world on luxury helicopters and jets with, according to one pilot, designer handbags stuffed with American dollars.
Most disturbing, however, is the sex. This monk has broken his vow of celibacy with abandon, coupling with perhaps dozens of women, including at least one underage girl, with whom he has potentially fathered a child. If that isn't enough, there is a manslaughter charge under investigation as well, involving a hit and run in which one man died. Nenkham was allegedly driving a Volvo at the time.
For Thais, this latest scandal takes an already sensitive issue to an entirely new level. "I just can't believe this was happening without anyone knowing," says Sukrit Pradchaphet, a 42-year-old seller of Buddhist icons at Wat Ratchanatdaram, a temple in central Bangkok. "Monks are human, so we expect some of them will give in to worldly desires. But this . . . this is unbelievable."
RELATED: Here's a Comic Book Guide to the Bardo, the Tibetan Buddhist Afterlife