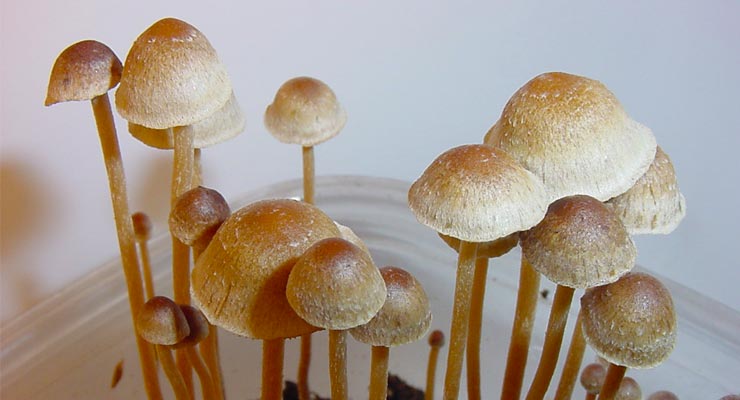 Researchers discover that psilocybin mushrooms can cure PTSD, grow brain cells and even erase conditioned fear responses in mice
According to a study conducted at the University of South Florida, low doses of psilocybin mushrooms erase the conditioned fear response in mice—which, the researchers suggest, may lead to the potential treatment of PTSD.
This is incredibly good news for the ongoing effort to re-class taboo drugs like cannabis, MDMA and psilocybin mushrooms as OK for medical and scientific research. These substances can be incredible, liberatory helpers to humanity when used correctly—which means we should be doing everything we can to harness their Promethean potential correctly.
Findings on Psilocybin Mushrooms From the University of South Florida
A University of South Florida study found the following exciting information:
Low doses of a psychedelic drug erased the conditioned fear response in mice, suggesting that the agent may be a treatment for post-traumatic stress disorder and related conditions, a new study by University of South Florida researchers found.
RELATED: You Can Now Buy Ayahuasca on Amazon.com
The unexpected finding was made by a USF team studying the effects of the compound psilocybin on the birth of new neurons in the brain and on learning and short-term memory formation. Their study appeared online June 2 in the journal Experimental Brain Research, in advance of print publication.
Psilocybin belongs to a class of compounds that stimulate select serotonin receptors in the brain. It occurs naturally in certain mushrooms that have been used for thousands of years by non-Western cultures in their religious ceremonies.
While past studies indicate psilocybin may alter perception and thinking and elevate mood, the psychoactive substance rarely causes hallucinations in the sense of seeing or hearing things that are not there, particularly in lower to moderate doses.
There has been recent renewed interest in medicine to explore the potential clinical benefit of psilocybin, MDMA and some other psychedelic drugs through carefully monitored, evidence-based research.
RELATED: Here's 10 of the Greatest Psychedelic Movies Ever Made
"Researchers want to find out if, at lower doses, these drugs could be safe and effective additions to psychotherapy for treatment-resistant psychiatric disorders or adjunct treatments for certain neurological conditions," said Juan Sanchez-Ramos, MD, PhD, professor of neurology and Helen Ellis Endowed Chair for Parkinson's Disease Research at the USF Health Morsani College of Medicine.
The abstract of the study, "Effects of psilocybin on hippocampal neurogenesis and extinction of trace fear conditioning," was published in Experimental Brain Research, August 2013, Volume 228, Issue 4.
Note that the organization MAPS—Multidisciplinary Association for Psychedelic Studies—is already investigating the use of psilocybin for PTSD. Below, Rick Doblin, the director of MAPS, discuss treatment of PTSD with psilocybin and MDMA on Boston Today.