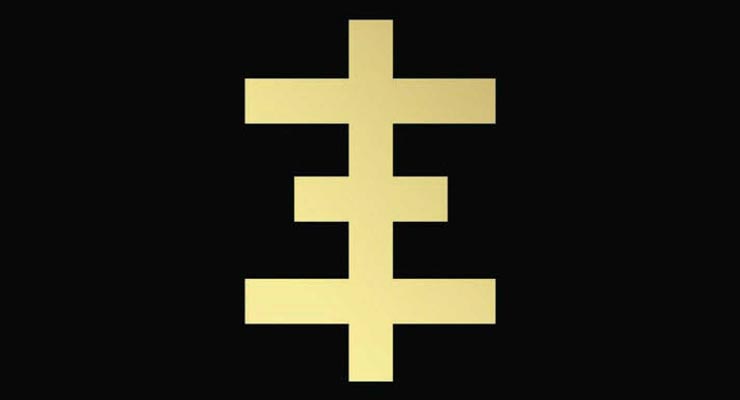 Thee Psychick Bible: Thee Apocryphal Scriptures ov Genesis Breyer P-Orridge and Thee Third Mind ov Thee Temple ov Psychick Youth. Edited by and featuring an introduction by Jason Louv.
Thee Temple ov Psychick Youth (TOPY) will be remembered for its crucial influence on youth culture throughout the '80s and '90s, popularizing occult investigations, tattooing, body piercing, acid house raves, and other ahead-of-the-curve cultic flirtations and investigations. Its leader was Genesis P-Orridge, co-founder of Psychick TV and Throbbing Gristle, the band that created the industrial music genre.
Thee Psychick Bible is an extraordinary collection of "occulture" texts and images from the TOPY period and today. We have to agree with Genesis when he said that this book may be "the most profound new manual on practical magick—taking it from its Crowleyan level of liberation and empowermeant of the individual to a next level of realization that magick must then give back to its environment, its community…"
This high-quality paperback edition comes complete with flaps and expensive acid-free paper stock.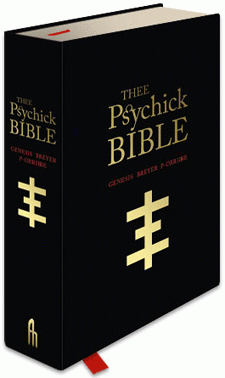 Here's what people are saying:
"…the summation of more than 30 years of what [P-Orridge] calls 'creative explorations,' taking the shape of essays on 'intuitive magick,' 'thee psychick barrier' and 'love with horns'… an encouraging sign that even now, in straitened circumstances, the people at a small press like Feral House can still produce, on a shoestring budget, a lovely, enduring edition of a book they believe in." – The Los Angeles Times
"In terms of philosophy, spiritual transmission, and practical magic, there is a lot here for the modern magician to chew on… The sections on sex magic, the use of magical links (splinters), cut up methods, and other techniques [are] all top notch sorcery… The book is probably the best occult text to come out in 2010." – Jason Miller, author, Strategic Sorcery
"Thee Psychick Bible… stands as a superb testament to the honesty, integrity and diligence of those involved." – Stephen Sennitt, author, NOX and Liber Koth
"A highly recommended purchase to anyone interested in the ideas and atmospheres of the occult eighties—especially the world of so-called Chaos Magic—or just [interested] in waking up, 'to be ex-dream.'" – Adornments of the King
Get it here!