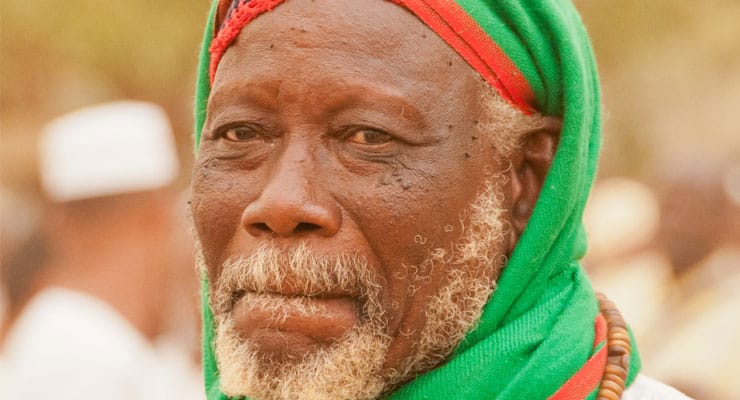 The Middle East has long been a cradle of mysticism—from the Gnostics to the Sufis. Check out these four obscure mystic orders from the Holy Land: the Druze, Therapeutae, Desert Mothers and Khalwatiyya
Until recently, the teachings of many mystic orders were kept secret out of fear of persecution, misinterpretation or the abuse of their power. Today, we're beginning to understand the interconnected evolution of mystical communities and their practices.
The idea that there are distinct "Western" and "Eastern" systems of thought becomes blurred when examining the emergence of traditions of mysticism over the past 3,000 years. The Middle East, the historical hub of trade and culture connecting Europe, Asia and Africa, has been fertile ground for the development of rich systems of mystical practice.
Countless spiritual communities have emerged from the Holy Land. Though Abrahamic religions have been the dominant force in recent millennia, Buddhist, Hindu, Hellenistic, Zoroastrian and countless other philosophies have quietly influenced mainstream religious thought in the region.
Here are 4 diversely-influenced esoteric movements that arose from Judaism, Islam, and Christianity and laid the foundation for mysticism as we understand it today.
1. Druze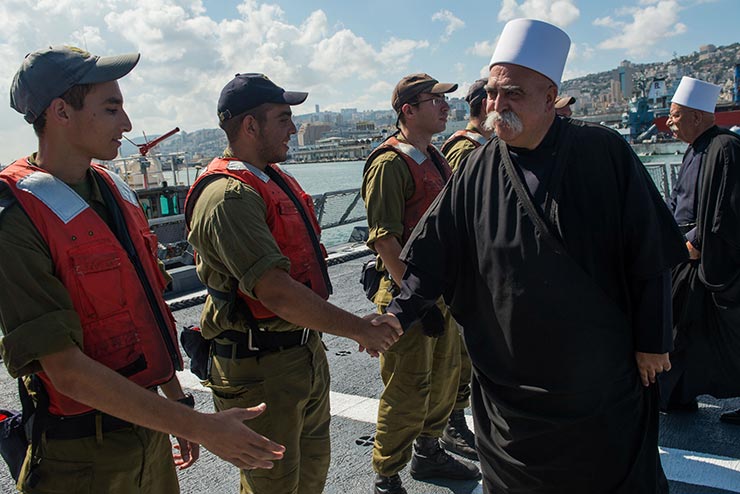 (Image via.)
The Druze are a distinct ethnoreligious group that separated from Ismaili Shia Islam in the 11th century CE. Their system of belief and teaching is one of the most diversely influenced in human history. Highly mystical and secretive in nature, only 10% of the Druze people are initiated into the advanced practices.
The Ismaili movement inspired many other Sufi mystic orders and provides the foundation of Druze thought. What sets Druze apart from other traditions is the mixture of Neoplatonic, Pythagorean, Egyptian, Gnostic, Abrahamic and Buddhist mystical philosophy into a distinct theology.
They identify as monotheistic and Unitarian, believing in a non-dualistic interpretation of God and the universe. God is described as both transcendent and imminent, meaning all occurrences contain the presence of God while at the same time the Deity is above all physical attributes or descriptions. In other words, God is existence, and is therefore incomprehensible.
RELATED: William S. Burroughs' 7 Occult Techniques for Smashing Reality
Religious texts are often interpreted allegorically. A large portion of the initiatory education into the secretive priestly class involves methods of interpreting esoteric texts. These include the canonical text The Epistles of Wisdom, as well as writings of Plato, Aristotle, Socrates, Akhenaton, Hamza and Al-Hakim.
Druze philosophy suggests that ascetic practices may allow for direct contact with an aspect of God. According to Druze scholar Dr. Samy Swayd,
"In a mystical sense, it refers to the light of God experienced by certain mystics who have reached a high level of purity in their spiritual journey. Thus, God is perceived as the Lahut [the divine] who manifests His Light in the Station (Maqaam) of the Nasut [material realm] without the Nasut becoming Lahut. This is like one's image in the mirror: one is in the mirror but does not become the mirror. The Druze manuscripts are emphatic and warn against the belief that the Nasut is God."
Unlike the majority of mystic orders descended from Islam, the Druze teachings embrace reincarnation and transmigration of the soul. Reincarnation occurs instantly upon death, as it is impossible for a soul to exist without a body. There is also a finite number of souls in the universe, and they never divide. Unlike Hindu schools of thought, a human can only reincarnate as another human. It is held that a Druze man will always reincarnate as a Druze man and a Druze woman will always reincarnate as a Druze woman.
This nuanced system of theology and philosophy has led to persecution from fundamentalist sects throughout the centuries. Druze have played pivotal roles in many geopolitical events, often fighting for freedom from oppressive empires. Today there are many thriving Druze communities in the Levant, North and South America, and Australia.
2. Therapeutae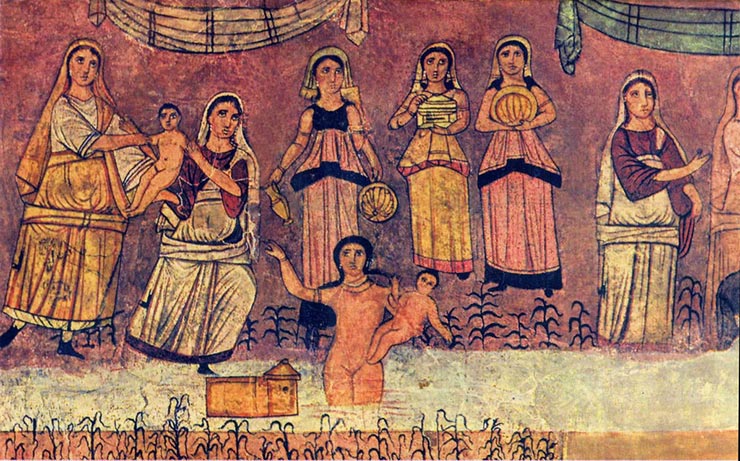 (Image via.)
The Therapeutae were a mystical Jewish sect that emerged during the Second Temple Period (530 BCE to 70 CE). Jewish culture flourished with influence from Jerusalem's sovereign states: first Persia, then Greece.
The Therapeutae settled around a lake outside of Alexandria in Hellenistic Egypt by the 1st century CE. They were renouncers of society, and abandoned materiality and sensual pleasure in favor of contemplation and seclusion. Six days a week, they would engage in solitary practices like prayer, fasting and study of scripture. On the seventh day, the community would come together to hear a sermon and then hold a banquet and vigil.
Each member of the community had a small private chamber and courtyard in which they performed their individual practices. In addition to the Hebrew bible, the Therapeutae had their own secret corpus of mystical literature. According to Philo, a Jewish Historian who lived in Alexandria at the time:
"The entire interval from dawn to evening is given up by them to spiritual exercises. For they read the holy scriptures and draw out in thought and allegory their ancestral philosophy, since they regard the literal meanings as symbols of an inner and hidden nature revealing itself in covert ideas."
The Therapeutae also had the reputation of being able to heal ailments through miracles. This idea greatly influenced later Christian monastic orders that would emerge around Alexandria. Christian Saint Anthony, for example, is a well-known ascetic monk and healer from Alexandria. Although St. Anthony is traditionally referred to as "The First Monk," he actually emerged from a lineage of monastic orders around Alexandria leading back to the Therapeutae.
3. Desert Mothers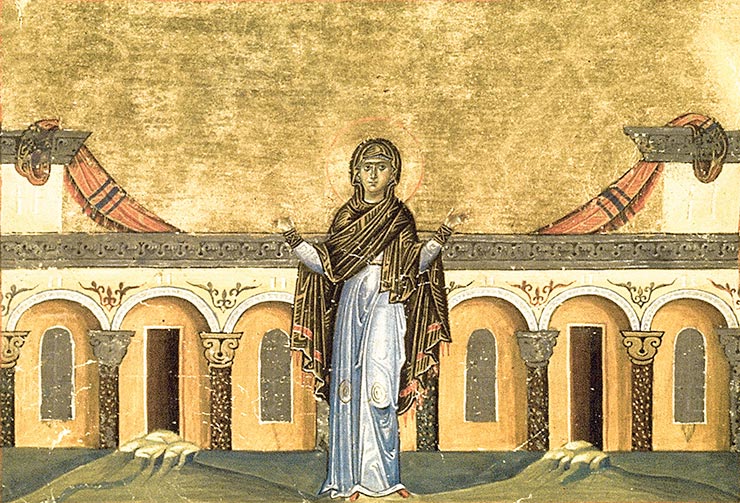 (Image via.)
The Desert Mothers emerged around Alexandria, Egypt in the 4th century CE. At this time, many Christian mystic orders sought to emulate Jesus's period of asceticism in the desert. Women and men both took to the desert for lives of solitary spiritual practice from Egypt to Syria and Lebanon. Some formed distinct orders, others lived as hermits.
Many of the women who became spiritual leaders and possessed great insight were referred to collectively as the Desert Mothers. They were given the title Amma, meaning "Mother of the Spirit." Some early historical accounts suggest there were nearly 3,000 monastic women living in the desert at that time. Often, powerful Christian leaders would make pilgrimages to seek counsel from the Desert Mothers.
RELATED: The 7 Biggest Mistakes People Make When Learning Magick
The practice of the Desert Mothers focused on moderation and humility. Through spiritual development, they believed a person could come into contact with an overwhelming bliss that indicated God's presence. Nearly every system of contemplative renunciation describes an ecstatic bliss resulting from meditation practices, from Buddhism and Yoga to Shamanistic traditions.
"In the beginning there are a great many battles and a good deal of suffering for those who are advancing towards God and afterwards, ineffable joy. It is like those who wish to light a fire; at first they are choked by the smoke and cry, and by this means obtain what they seek… so we must also kindle the divine fire in ourselves through tears and hard work." –Amma Syncletica, 270 CE-350 CE
4. Khalwatiyya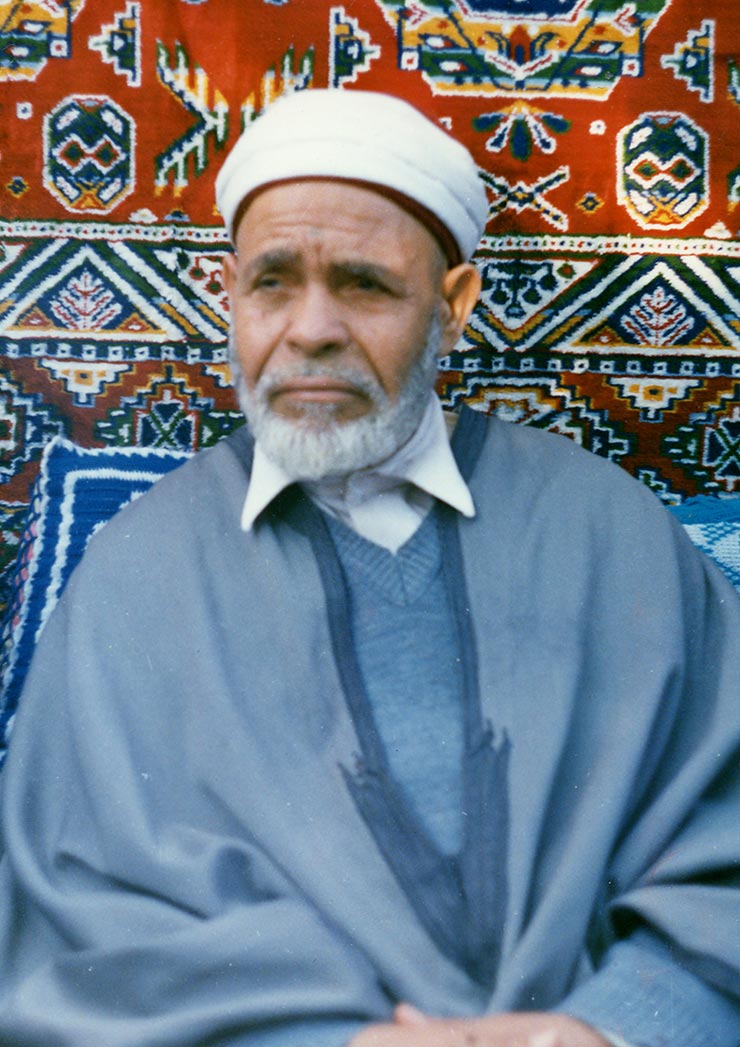 (Image via.)
The Khalwati Order, or Khalwatiyya, is a Sufi Islamic mystic order founded in Khorasan (Western Afghanistan) in the 15th century CE. It took hold during a time of turmoil following Mongol invasions. Nomadic people were forced into urban centers for protection and relied on Sufi mystic orders for spiritual guidance. The Khalwati teachings spread quickly in Turkey, leading to one of the most influential orders from which countless others would find their basis.
The Khalwatiyya were unique because of their focus on individualism and isolated retreat. Similar to the Desert Mothers, Therapeutae, and many Buddhist lineages, the Khalwatiyya would withdraw from the community in favor of solitary practice a few times a year. These retreat periods would last from 4 to 40 days, and were especially important in preparing students for further initiation.
RELATED: Meet Kali Ma, the World's Most Intense Goddess
The primary practices while withdrawn include repetitive prayers, similar to Hindu mantras, involving the names of Allah. These types of prayers, called Dhikr, are used to achieve union with the oneness of Allah. In order for Dhikr to be performed well, mindfulness of Allah must be maintained during the practice. Like the bliss described by the Desert Mothers, Khalwatiyya masters described a level of deep absorption that would occur during spiritual retreat.
After making regular retreats, the practitioner returns to the community. Through the group rituals performed with those purified by retreat, the Khalwatiyya believe they can achieve direct contact with Allah. Thus, the spiritual isolation is used as a preparatory phase to unite with the collective. To the Khalwatiyya, the true power of mysticism and mystic orders occurs through the unity of the adepts.

How to Start Learning Magick
Ultraculture has distilled the teachings of the world's mystic orders into a simple course that anybody can take to get awesome results in their life.
All of these technologies boil down to one core process: Changing your mindset so that you can radically change your reality!
Check out our free course here and start learning magick!
(Top image via).