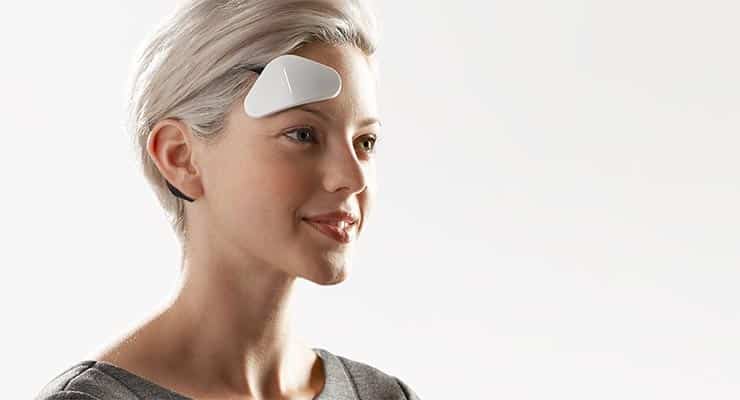 Here's 5 mind-altering wearable tech devices you can use to accelerate your magical practice—not by using ancient tools, but the most cutting edge technology for altering consciousness available
The use of modern technology for magick has been a long-standing interest of mine—William S. Burroughs, one of the 20th Century's pre-eminent magicians, was particularly keen on applying fringe technology like orgone generators and Dream Machines to the magical and creative process. It seems only natural that wearable tech would be added to the list.
In fact, you can see an article I wrote about five useful magical gadgets—the Dream Machine, Orgone Accumulator, Sensory Deprivation Tank and Oculus Rift—check out the article here. I've also written dedicated articles on How to Build a Dream Machine and How to Make an Orgone Accumulator Blanket.
But these are just the beginning. Below, I want to introduce you to a new frontier: Wearable tech, commercially available neurofeedback devices, and other headsets for directly altering consciousness.
Here's some of the best wearable tech on the market that can be used for occult practice:
Muse Headset. The Muse, one of the pre-eminent commercial devices for neurofeedback, straps to your head and gives you immediate feedback on your brain states. Whereas neurofeedback devices used to cost tens of thousands of dollars, this small device brings the power of neurofeedback into your home—and can be used for deepening and monitoring your meditations.

Thync. Similar to the Muse, Thync attaches to your head—in this case, a single location on your temple—and is able to induce deep altered states similar to drug highs. Sounds incredibly useful for fast sigil casting, even in public. If I were to only get one of these, this would be the one. The promise of drug-free highs is never one I pass up. ;)

NeuroSync. The NeuroSync connects your brain to your computer and can be used with over 100 apps. The makers of the product literally claim it will let you "harnass the power of your mind to become a powerful wizard." Sounds good to me!

MindPlace Thoughtstream. If you don't want to go full into neurofeedback, the Mindplace offers an easy and portable biofeedback system—it measures information from your skin instead of your brain. Incredibly useful for stress relief and meditation, if you want a no-frills approach.

MindPlace Proteus. A classic and famous device in the occult underground, the Proteus is a set of glasses used for inducing drug-like altered states of consciousness. You'll definitely feel like you're in a 1980s cyberpunk book, but you'll have a lot of fun, too.
(Image © Thync. Used for review/promotional purposes.)