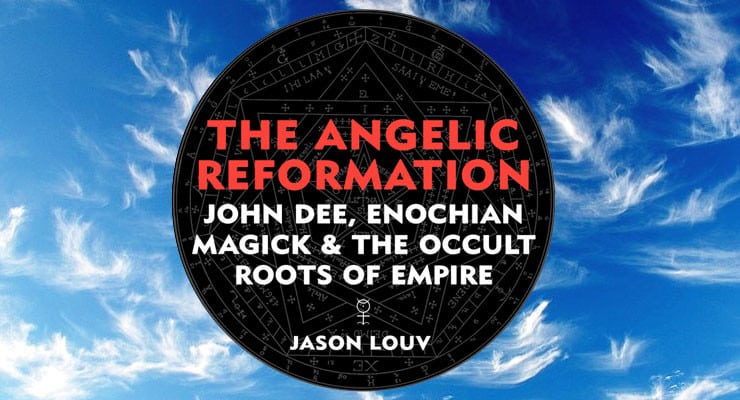 "The Angelic Reformation" explores John Dee's Enochian Magick and plans for a New World Order: It's the shocking, suppressed story of one the greatest magicians that ever lived.
Dr. John Dee, court advisor to Elizabeth I, was the foremost scientific genius of the 16th century, laying both the foundations of modern science and the modern world—Dee, who signed his letters to Elizabeth "007," even invented the idea of the British Empire. Not content with reforming the terrestrial world, he then set his sights on the spiritual one—producing the system of Enochian Magick that underlies the modern occult revival. So why have we never heard of him? This Kindle short by Jason Louv reveals the astonishing truth.
Dr. Dee, the very prototype of the Faustian Magus, spent the second half of his career developing a religious and empirical method for contacting angels—Enochian Magick. With the help of a criminal psychic named Edward Kelley, he succeeded—contacting an Otherworldly force that gave him both the secret language of angels, spoken by humanity before the Fall, and also a shocking plan for a New World Order to come.
The Angelic Reformation is a short but info-dense Kindle recounting one of the strangest stories in Western history—a dangerous and suppressed history that you were never supposed to know about.
Absolutely essential for any serious practitioner of Western Magick.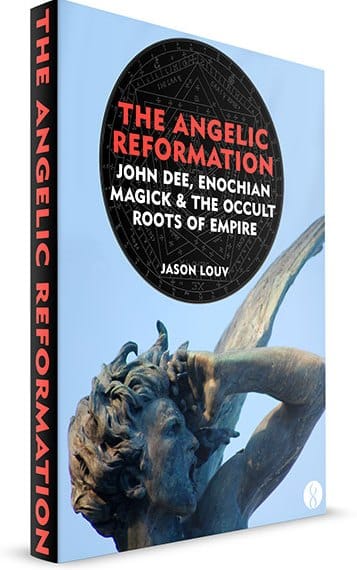 Here's what readers are saying:
"Louv comes at this from the perspective of someone well-versed in the Western Magickal Tradition, both in theory and practice, and therefore lends a unique perspective to Dee's life and work… I wholeheartedly recommend this book to anyone interested in the occult, John Dee or just history in general. Git u one!" — Stein H.
"Louv provides perspective on the time period, its mindset, and makes stimulating connections to other 'channeled' work, modern science/scientists, British history and modern magical traditions… I would recommend this to anyone researching Hermetics, history of Western Magic, etc., as a quick and informative read." — David
Get The Angelic Reformation!