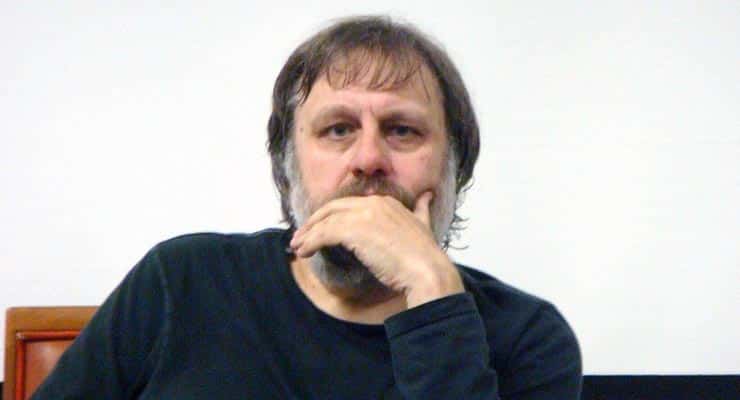 Watch infamous cultural critic Slavoj Žižek take on the 1980s cult classic They Live, and describe how ideology blinds us to reality
"It is not only our reality that enslaves us. The tragedy of our predicament, when we are within ideology, is that when we think we escape it, into our dreams, at that point we are within ideology." – Slavoj Žižek
Watch the attached video for cultural theory superstar Slavoj Žižek's take on John Carpenter's 1988 reality-twisting cult film They Live, taken from the documentary film The Pervert's Guide to Ideology. Slavoj Žižek has a somewhat controversial reputation—he fuses Marxism with Lacanian psychoanalysis to deconstruct how we are slaves to our desires, and how those desires are controlled by systems of power through ideological constructs such as "freedom," "democracy," and "liberty and justice for all." Whether or not you agree with what he says, his take on They Live is pretty spot-on: "When you put the glasses on, you see the dictatorship within democracy. It is the invisible order which sustains your apparent freedom."
RELATED: William S. Burroughs' 7 Occult Techniques for Smashing Reality
Referring to the film's ridiculously awesome six minute fight scene, in which a character refuses to put on the glasses that reveal the hidden reality manipulating our apparent one, Slavoj Žižek observes: "Ideology is not simply imposed on [us]. Ideology is our relationship to our social world. We, in a way, enjoy our ideology. To step outside of it is painful." This pain is always already there, like that feeling you get after falling off a ladder when you know you've broken a bone but refuse to believe it. The fear of this pain drives us further into denial, and our heads further into the sand.
Elsewhere, Žižek states, "We are addressed by social authority not as subjects who should do their duty—sacrifice themselves—but as subjects of pleasures: realize your true potentials, be yourself, lead a satisfying life." He perfectly critiques the blind alley that many of us find ourselves in when trying to escape from the ideology that programs our reality. Instead of escaping our ideology, we need to transcend it. We need to transmute our desires from feathers blowing in the wind into swords slicing through the air. You can watch it here.
RELATED: A Beginner's Guide to Alejandro Jodorowsky, the Magus of Cinema
Also, be sure to check out The Pervert's Guide to Ideology's prequel film, The Pervert's Guide to Cinema. You'll never watch movies the same way again, I promise you.
(Image via.)